Is your favorite meal breakfast? You can certainly tell it is ours; your stay at Wildberry Lodge includes what we think is the best breakfast in Western NC. So what makes a spectacular breakfast? First of all, it is the care and love that is put into the preparation of all of our homemade courses. Second, we use only the freshest (local, whenever possible) organic fruits and vegetables. Can we tempt you with the details of this fabulous breakfast?
Essential Details
Our fantastic breakfast is served between 8 am and 9:30 am at a time of your choice. Unfortunately, the two cabin suites do not include breakfast in the room rate, but no worries! You need not miss out on breakfast, just request it when reserving the room or checking in, and you are welcome to join us for an additional $18.
Remember, if you cannot function without coffee when you first wake up, It is available in your room or suite. Each room has its own Keurig coffee maker.
Breakfast Components
The Wildberry Lodge breakfast is four courses. Each day you can expect the following:
Glenda's Granola
Choice of three juices, hot tea, coffee, or hot chocolate (hot spiced cider is available from October through March)
Fresh Fruit
Hearty Entree (never the same during your stay)
Grand Finale Dessert (yes, dessert with breakfast)
If you have special dietary considerations, please let us know in advance. We can easily accommodate Gluten-free, Vegetarian, Vegan, Lactose-free, and Low-carb, but we need to know when your reservation is made.
What's in Our Entree
There are no powdered or frozen eggs in our breakfast! One of our favorite egg-based entrees is our Egg and Cheese Souffle–a delightfully light mix of eggs, two kinds of cheese, flour, eggs, and milk. It is served straight out of the oven and all puffed up and gorgeous.
Another favorite is our Smoked Gouda and Broccoli Casserole. Not only is it delicious, but it is gluten-free and full of healthy vegetables.
Eggs don't make up all of our entrees; we love pancakes, too. One of our best-loved pancake recipes is not only super flavorful but vegan. You would never guess if we didn't tell you that the Lemon Pecan Pancakes were vegan.
If the Lemon Pecan Pancakes didn't get your mouth watering, then Lemon Ricotta Pancakes with Blueberry Sauce certainly will! Although we cannot guarantee it, these are a favorite on Sundays. Lemons and blueberries go together so well!
Dessert for Breakfast
So what have you imagined since we mentioned Dessert for Breakfast earlier? Well, in apple season, you will surely see my Best Apple Strudel recipe. But the smell that will definitely get you out of bed in the morning is the intoxicating scent of Cinnamon Bread Pudding, which is served with a créme anglaise.
The one recipe (not to mention treat) that is the absolute favorite both on the website and on Pinterest is our German Sour Cherry Coffee Cake recipe. Did I note that we share our recipes?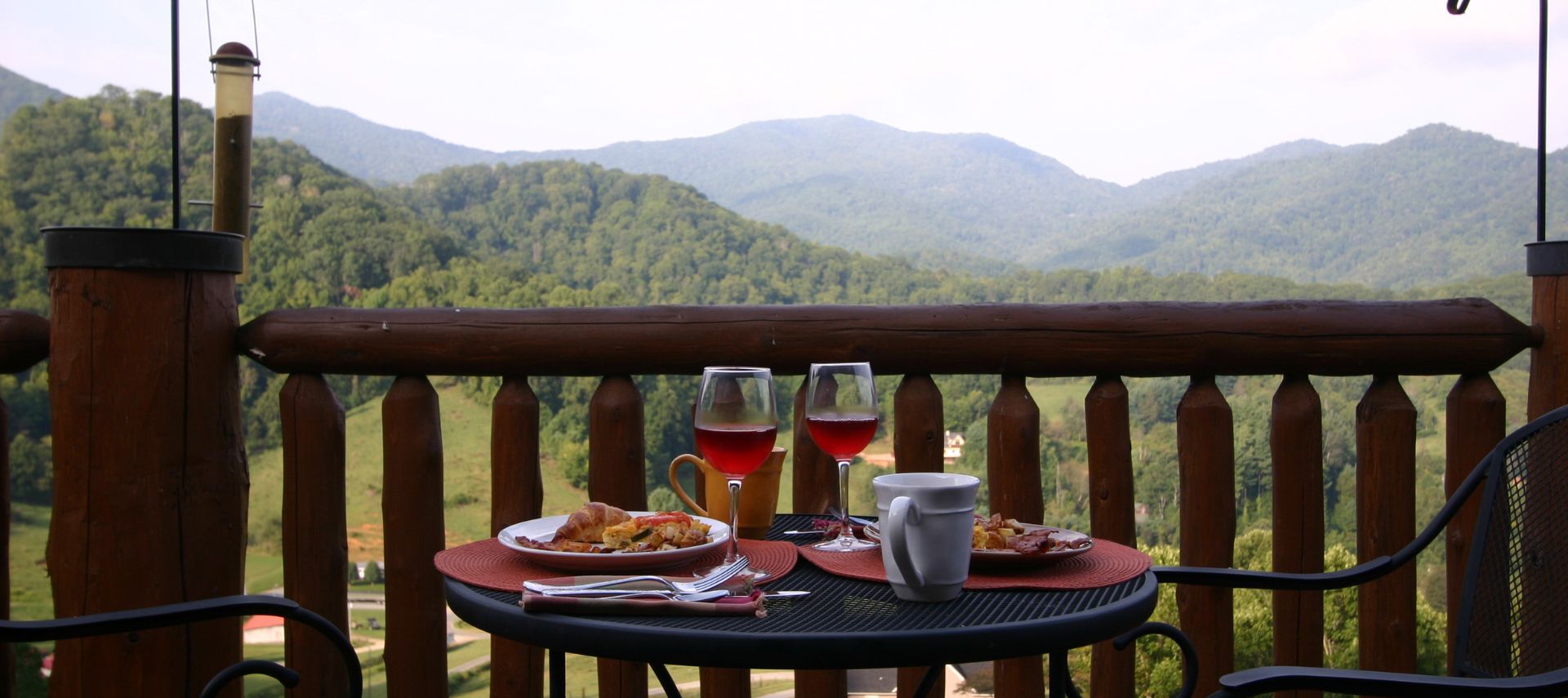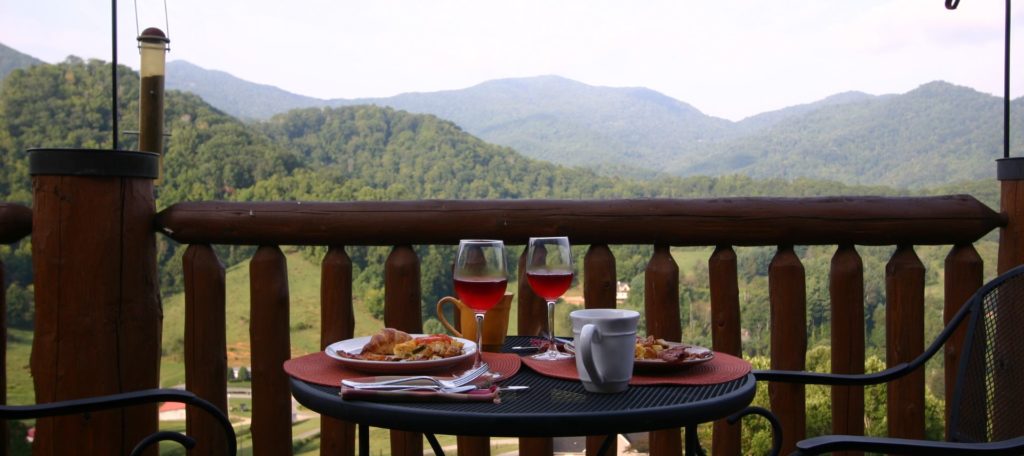 Where is This Amazing Breakfast?
Now that your mouth is watering and your stomach is rumbling thinking about this phenomenal breakfast, you will absolutely agree that this sounds like the best breakfast in Western NC. So how do you get to enjoy it? Book a stay at Wildberry Lodge; the more days that you stay, the more breakfasts you can anticipate!
If you need suggestions for activities, plan an afternoon tasting at Addison Farms or a quiet hike on the 5 miles of trails right on our property! That will certainly help burn off breakfast and prepare you for another exceptional meal the next day.