Autumn doesn't only mean eye-popping colorful fall foliage, but it's also the re-emergence of all things pumpkin, apple, and cinnamon — and the return of our favorite fall festivals. Which is your favorite? Fine art, crafts, corn mazes, bluegrass, apples; we have them all! To plan your amazing fall getaway, here are 11 fall festivals in Western NC!
Don't for a minute think that festivals are all we have to do here in Western North Carolina, there are many other fall activities as well as fall foliage drives and hikes! For now, let's focus on these great fall festivals.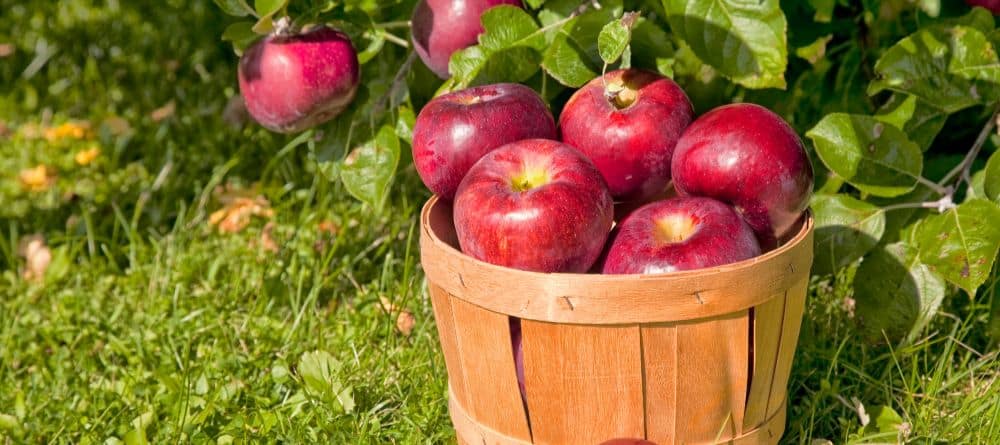 North Carolina Apple Festival
Labor Day Weekend, September 2 – 5
Friday – Saturday, 10am – 8pm, live music continues later
Sunday 10am until parade at 2pm
Main St, Hendersonville NC
Enjoy four days celebrating the apple crops of Western NC! There are more than 200 vendors, including many apple producers. There will be plenty of food vendors, music, and fun for this annual event. And since it is in the largest apple-producing county in NC, plan a day at a local farm, as well!
September 3 & 4 9am – 4pm daily
October 22 & 23 9am – 4pm daily
Maggie Valley Festival Grounds, 3374 Soco Rd, Maggie Valley NC
Don't miss Maggie Valley's largest gathering of artisans and crafters; with opportunities to visit in both September and October! There will be chain saw art demonstrations, along with all types of seasonal arts, yard art, furniture, hand-made soaps — just about any kind of craft or art. The usual yummy festival food will be available, too!
September 24 & 25, 10am – 5pm
401 N Main St, Hendersonville NC

This year will mark the 61st anniversary of the fall Art on Main Fine Art and Craft Fair in Hendersonville NC. Known for its juried fine art selection; there will be more than 100 artists with their paintings and works in clay, metal, fiber, and jewelry.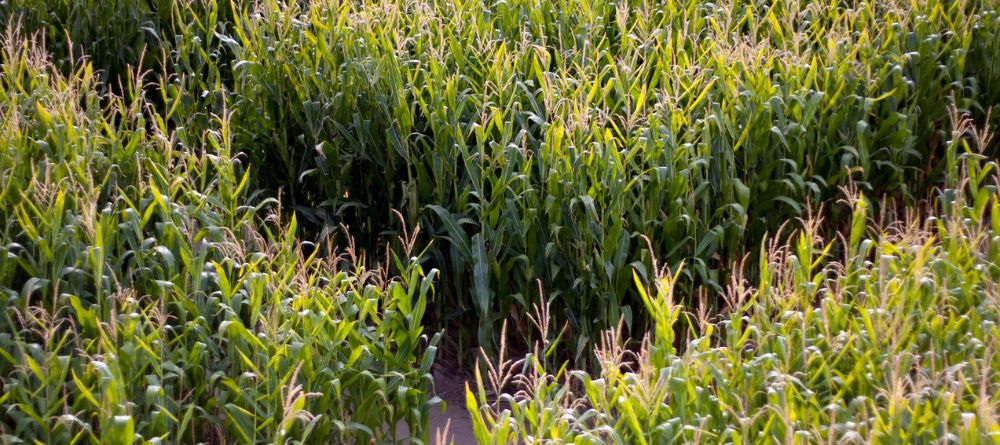 September 30 – October 30
Fridays 3pm – 7pm
Saturdays 9am – 7pm
Sundays 10am – 6pm
2 Compton Dr, Asheville NC
This is one of our favorite festivals because all of the proceeds go towards the programs for children at Eliada. Last year much of the huge corn maze was destroyed by a tropical storm, but it is back bigger than ever with even more fun — inflatables, corn cannons, and hayrides!
October 8, 1pm – 4pm
Olivette Community and Farm, 1069 Olivette Rd, Asheville NC

Come for an afternoon and taste cider and mead from over 20 vendors. Experience perfectly paired bites from local cheese mongers, bakers, and candy makers. Wander around the crafts vendors. For those with larger appetites, there will be food trucks on site.
October 15, 10am – 5pm
Downtown Waynesville NC

Spend a day in Waynesville, and enjoy all things apple! There will be a juried arts and crafts show, live music, and plenty of fun food to fill the day.
October 15 & 16, 9am – 4pm
758 Crabtree Rd, Waynesville NC

The Blue Ridge Artists and Crafters Association features about 50 of their members and their works of art in the Smoky Mountain Event Center. Come and support local artists and their hand-crafted creations.
October 15, 10am – 5pm
October 16,  10am – 4pm
119 Arcade St, Lake Lure NC

This amazing festival occurs both in the spring and fall, with 100 vendors for arts, crafts, and all the great food you would expect at an outdoor festival. The venue is perfect, with a view of the lake (and the fall colors), and expect some live music.
October 20 – 23
Thursday, 4:30pm – 10pm
Friday, 10am – 10pm
Saturday, 9am – 8pm
Sunday, 9am – 3pm
377 Black Mountain Rd, Black Mountain NC

LEAF is an original festival tradition designed to bring together music, art, culture, and creativity from around the globe. There are multiple stages and activities with Lake Eden as a backdrop. Advance tickets are a must, as sizes are limited for performances.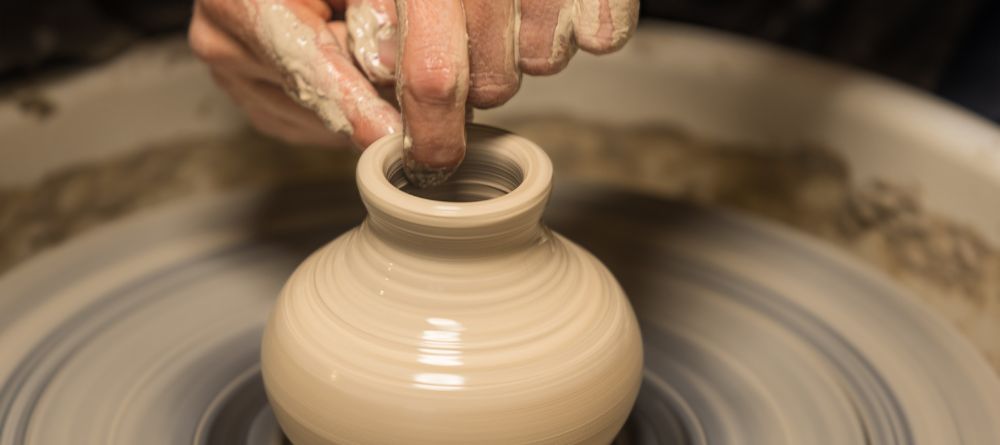 October 22, 10am – 5pm
North Pack Square Park, Asheville NC

Come and see the works of more than three dozen ceramic artists. Some will be giving demonstrations. There will be tile work, jewelry, sculpture, as well as pottery. And, of course, there will be live music and food trucks.
October 29, 11am – 6pm
Maggie Valley Festival Grounds, Maggie Valley NC

An annual fundraiser for the Haywood County's Arts Council Programs, come and enjoy award-winning bluegrass bands, along with music-themed vendors, food trucks, and playgrounds. This year's bands include Sister Sadie and the Amanda Cook Band.
These 11 fall festivals in Western NC certainly pique your pumpkin spice cravings! Get out your calendars, and pick the festival (or festivals) that match your flannel and corduroy outfits. Book your stay early, as our fall foliage is spectacular! Plan a drive along the Blue Ridge Parkway with your camera, and a spirit of fun and adventure.