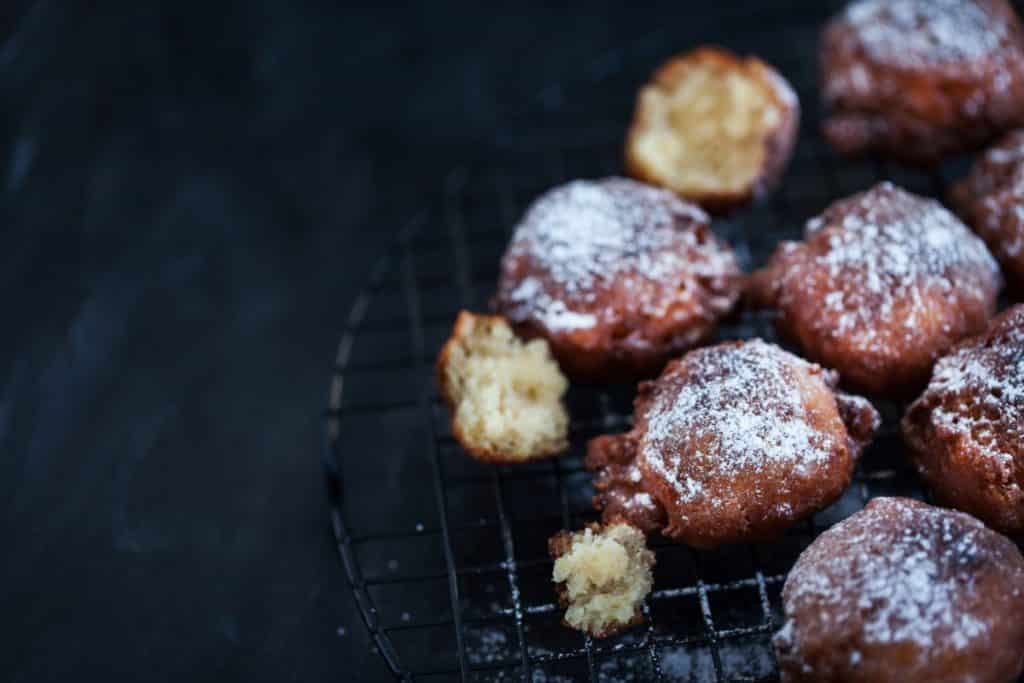 With apple season upon us, apple recipes are being sought by amateur and pro cooks alike. We bet you'll soon see variations of apple dumplings, pies, and preserves; apple butter, applesauce, apple crisp, and apple cider as well soon will grace menus and tables.
We're no different; we help the local orchards out whenever we can. Our guests may enjoy decadent apple pancakes, muffins, or cake for breakfast. Or perhaps we'll surround some crisp and crunchy apple slices with a variety of dips. How does caramel, toffee, or peanut butter sound? These variations sound even better!
Share with us your favorite apple treat. Here's one of ours — apple fritters! If it doesn't make it to our breakfast table or become a surprise afternoon or evening snack at the lodge, treat yourself to this ball of fried deliciousness!