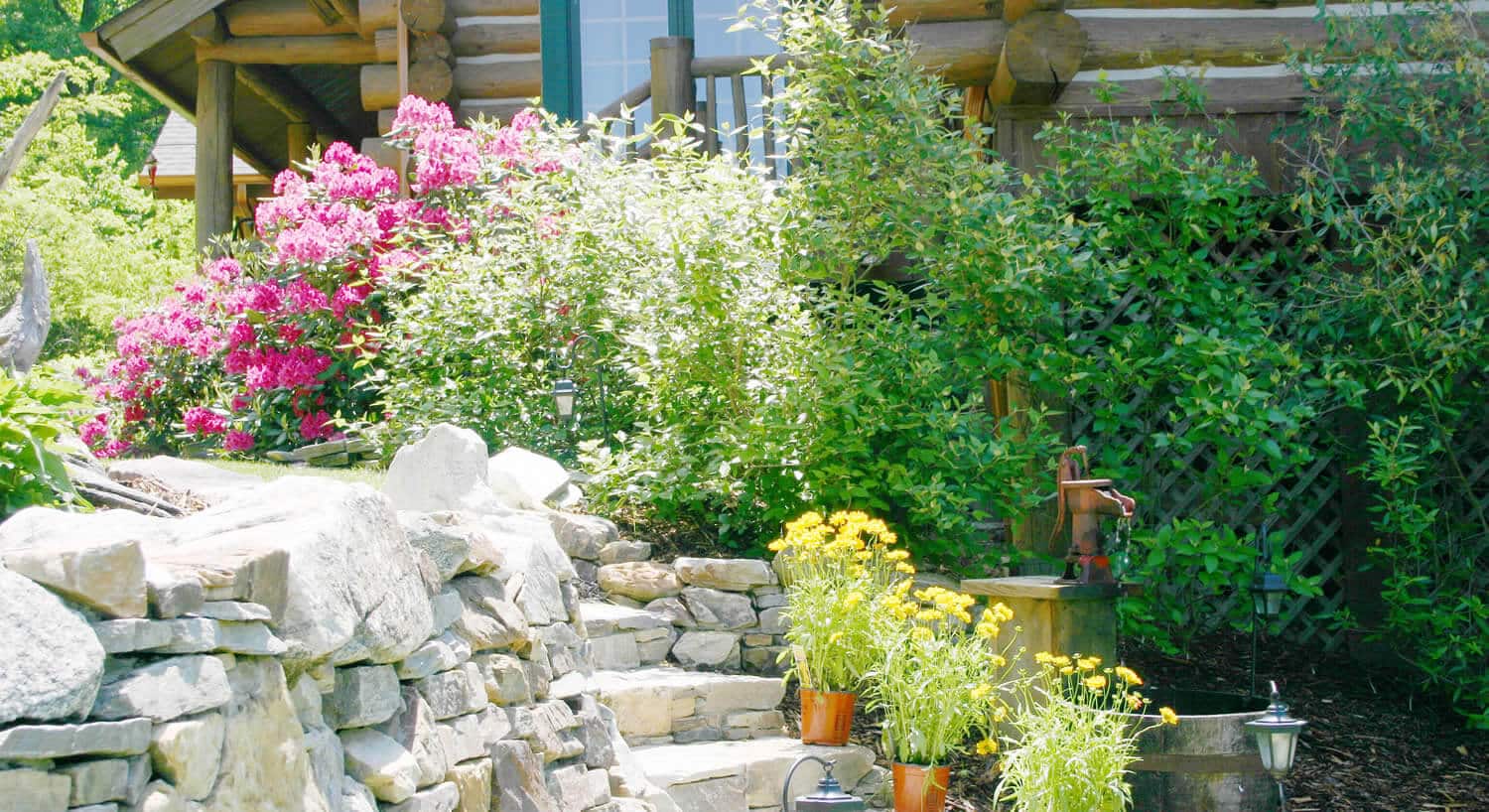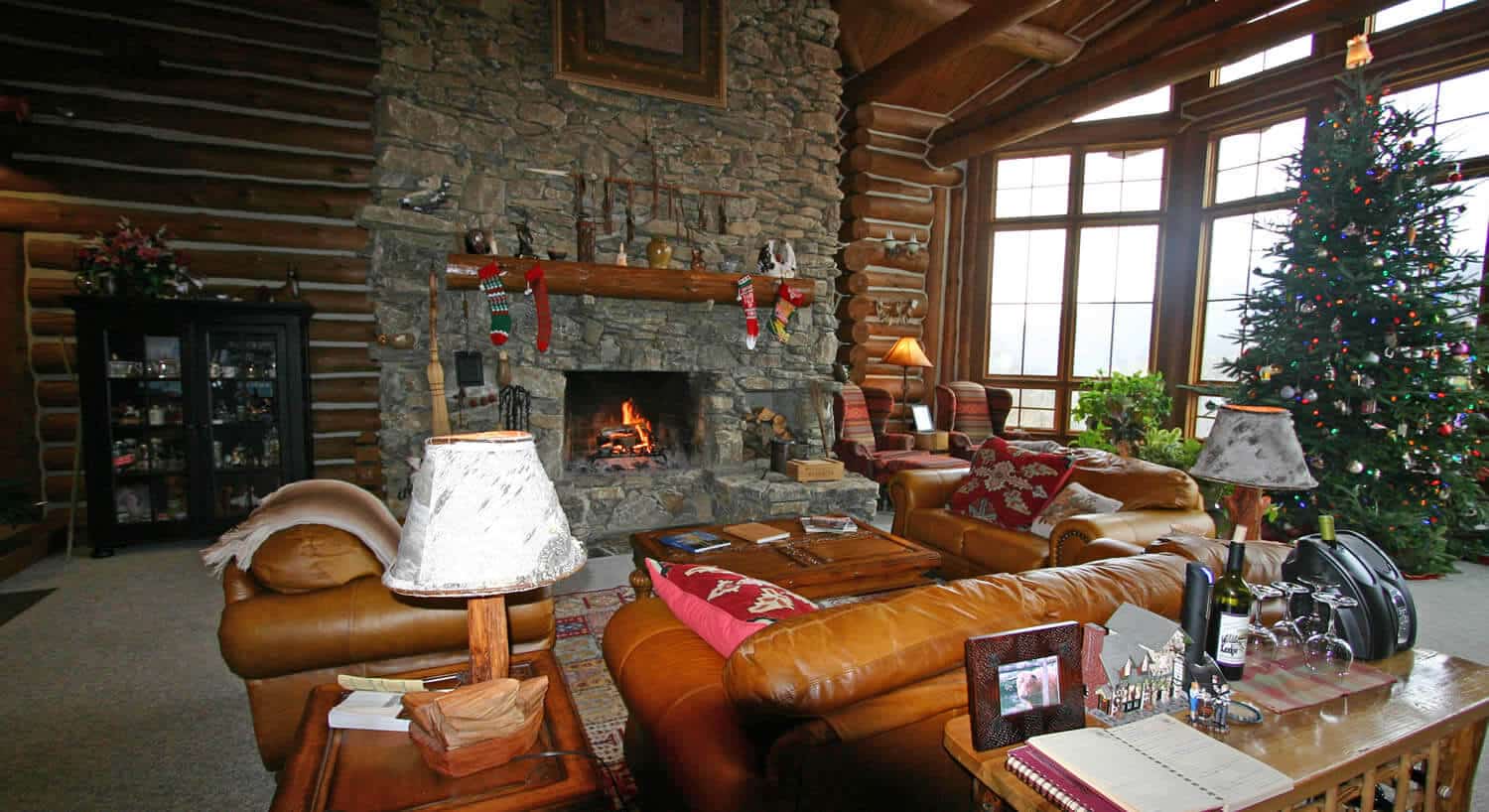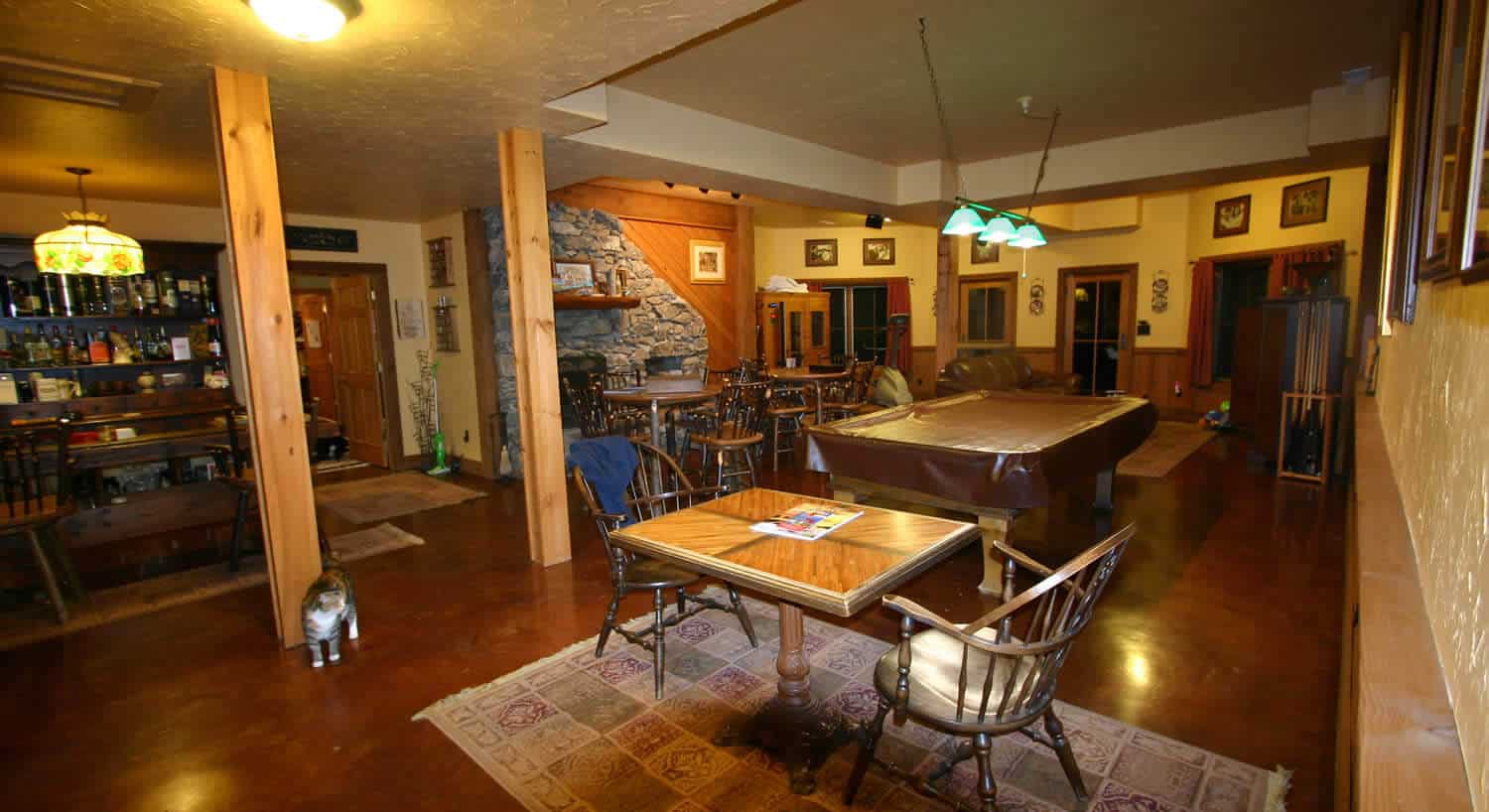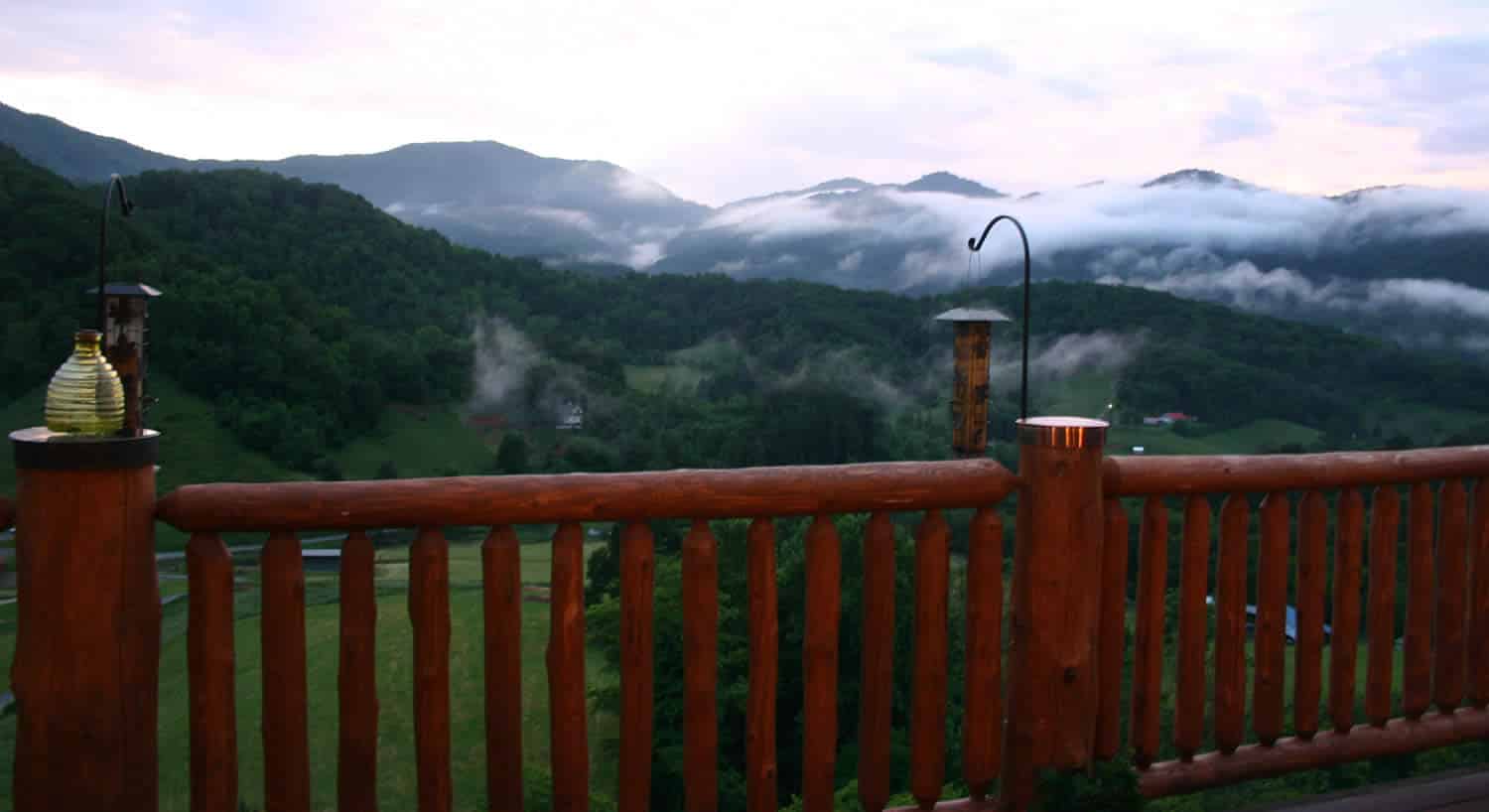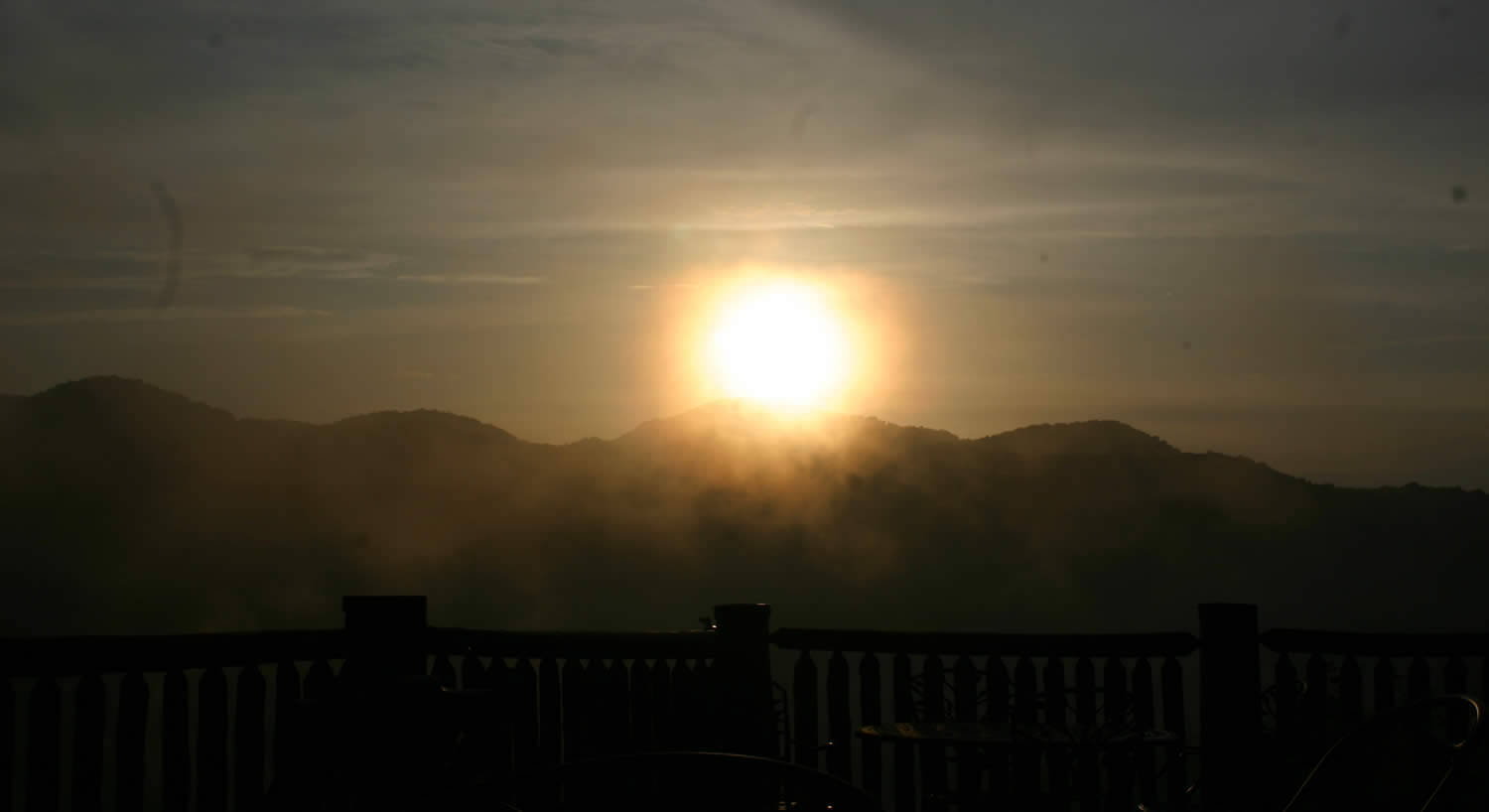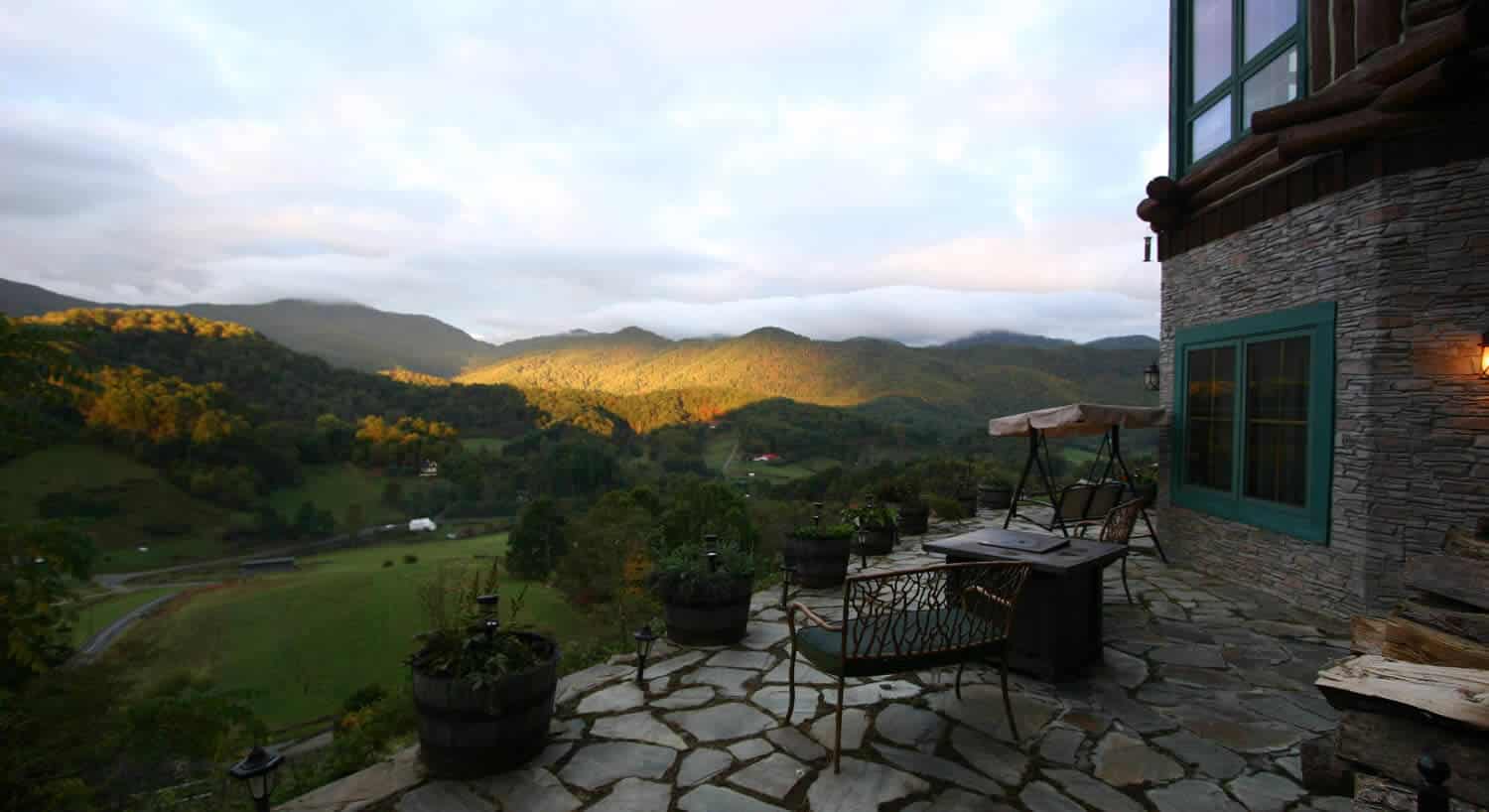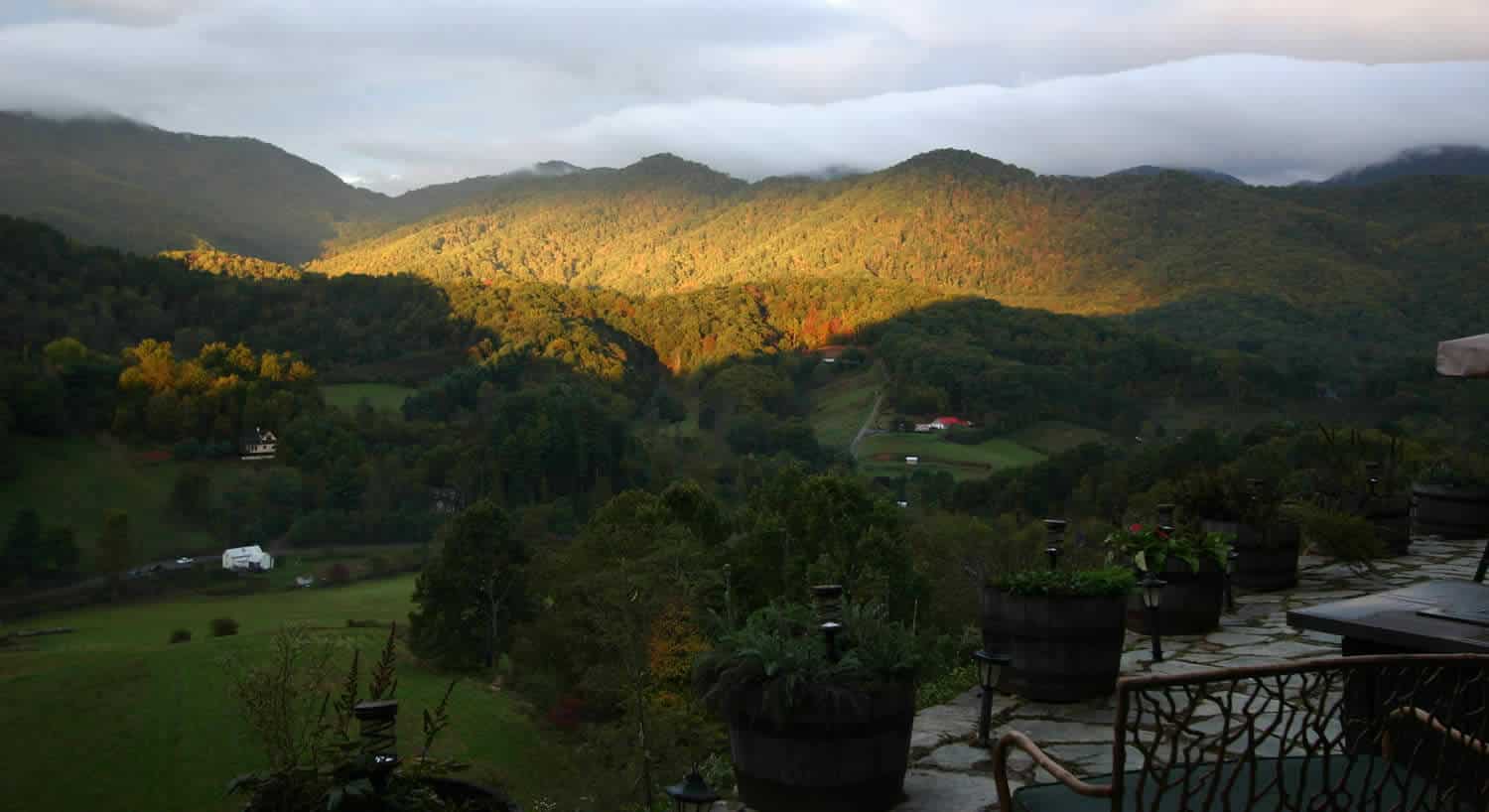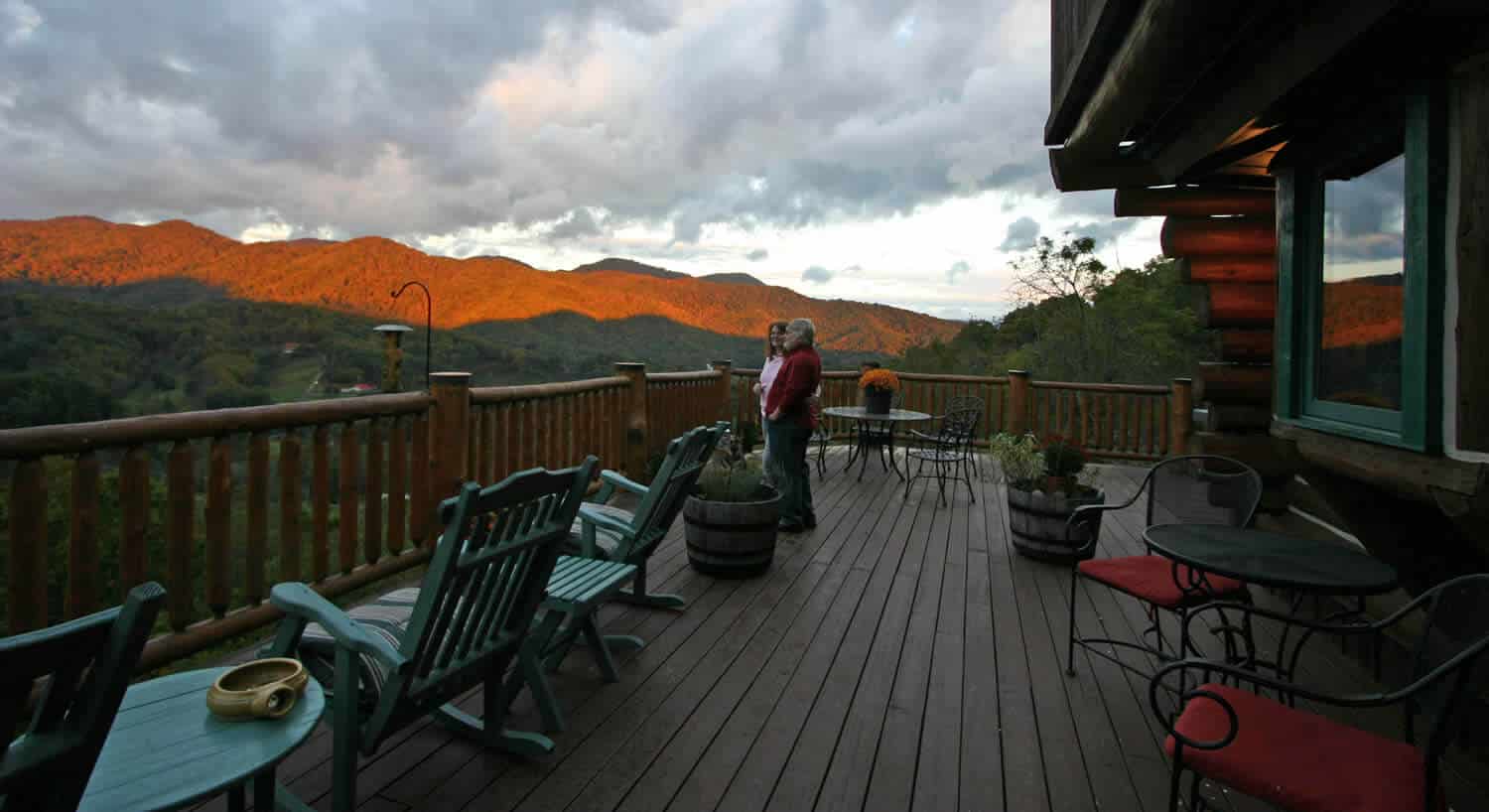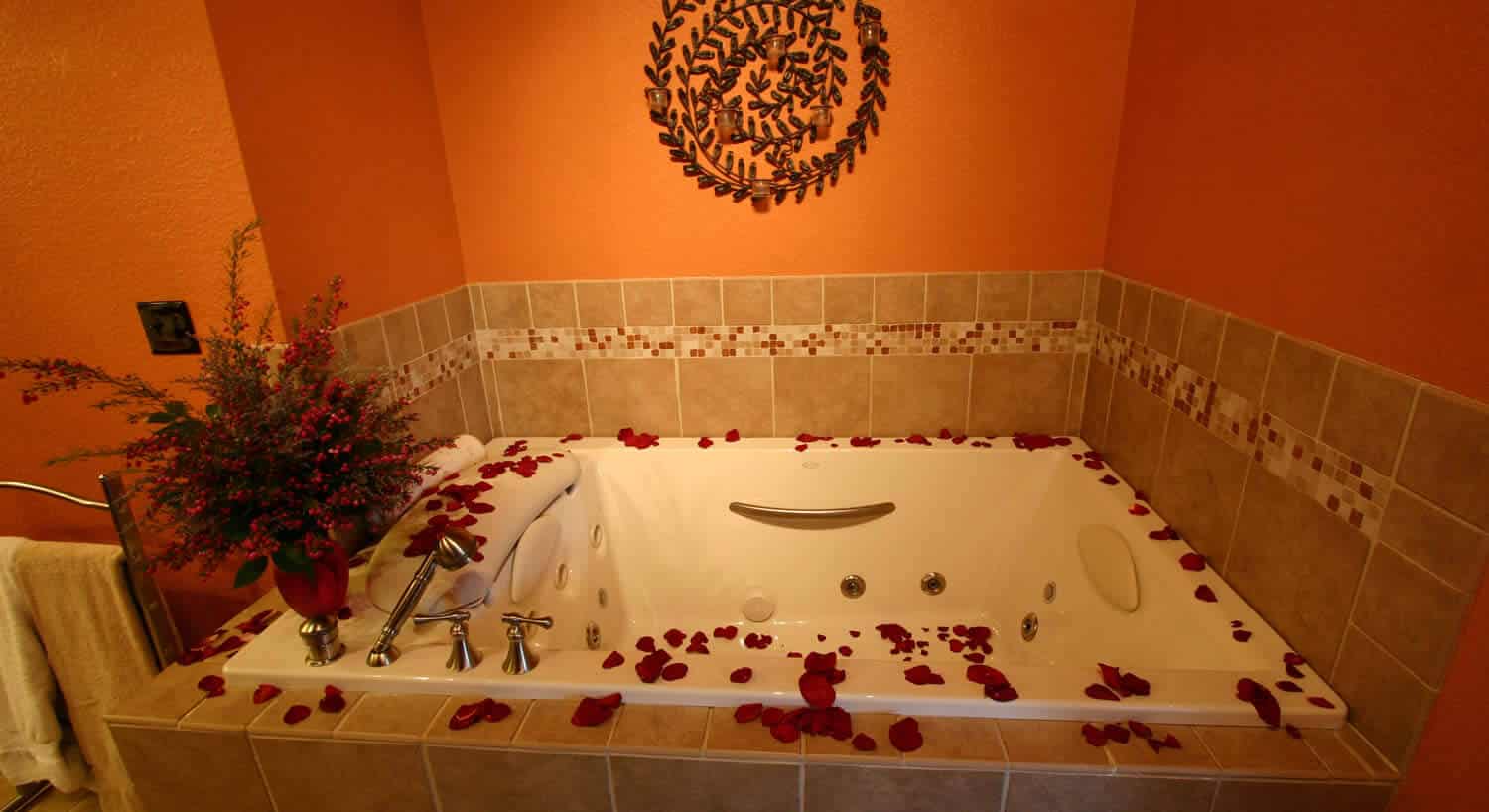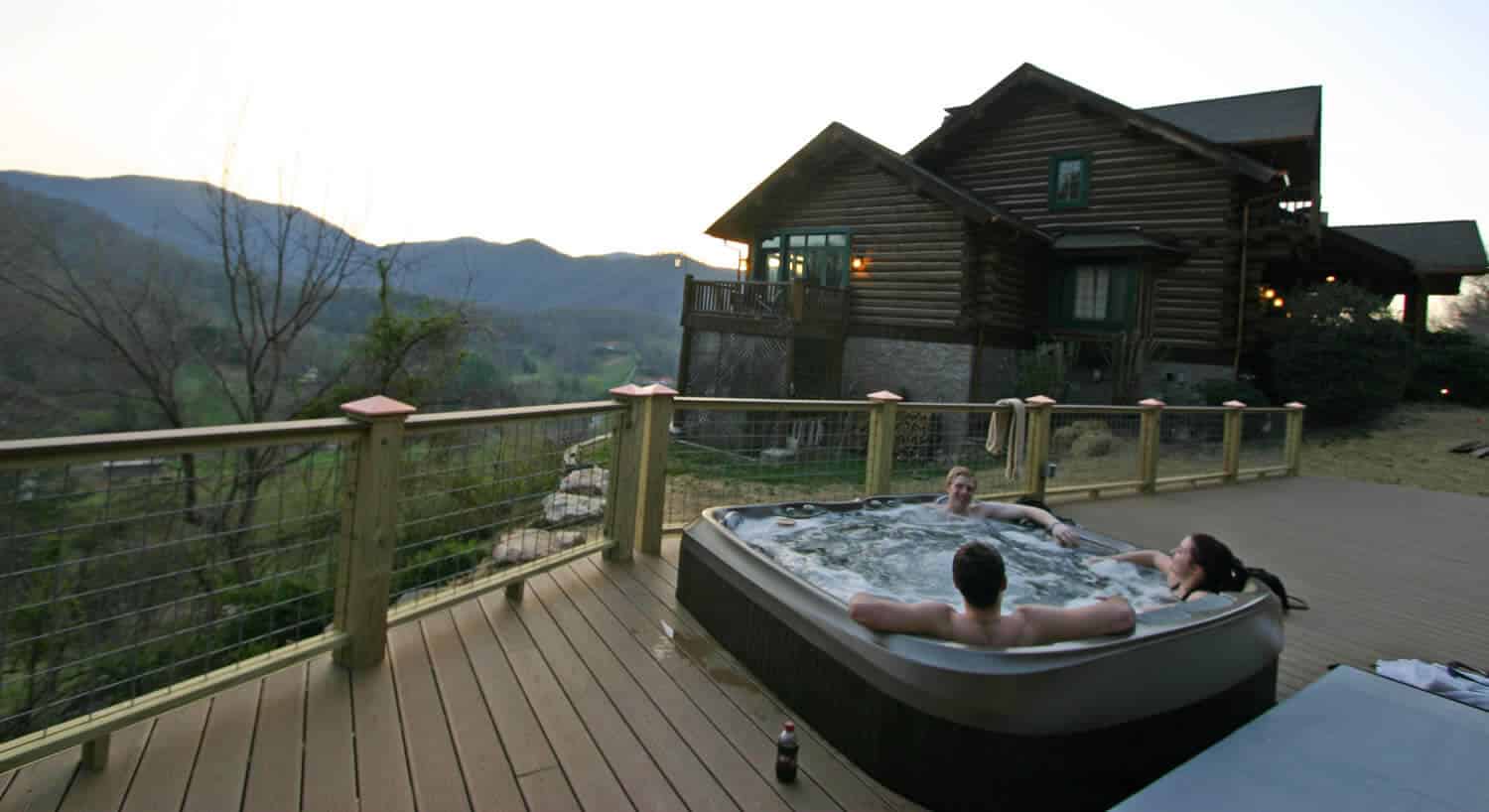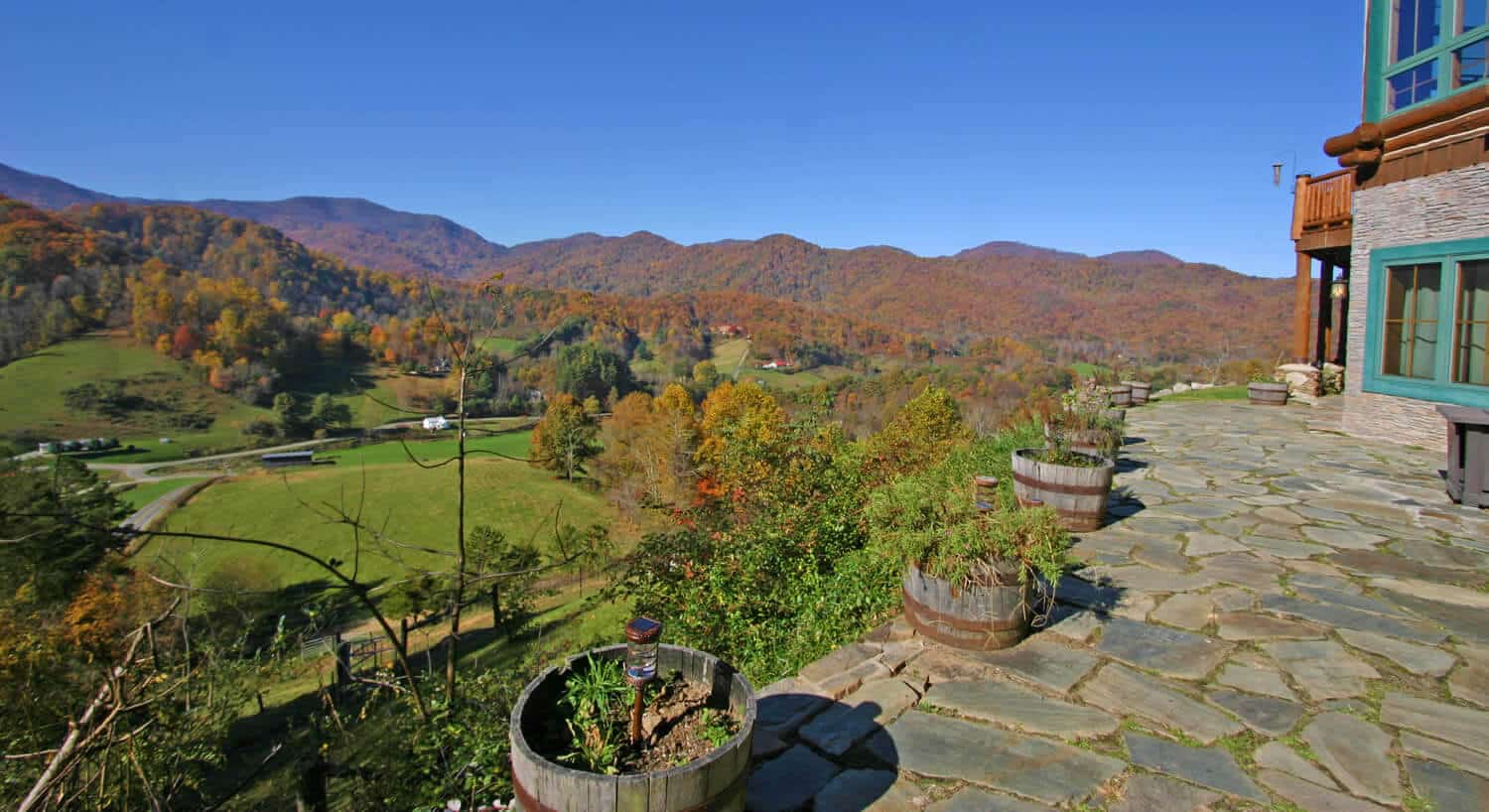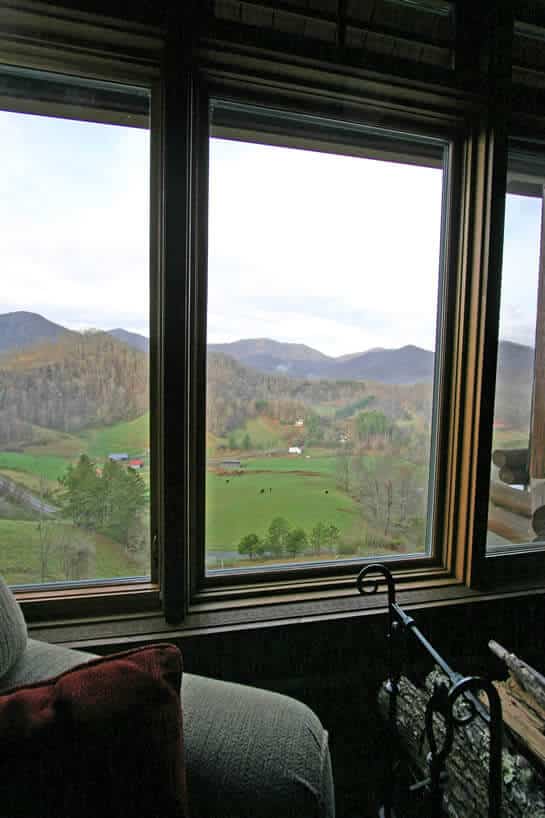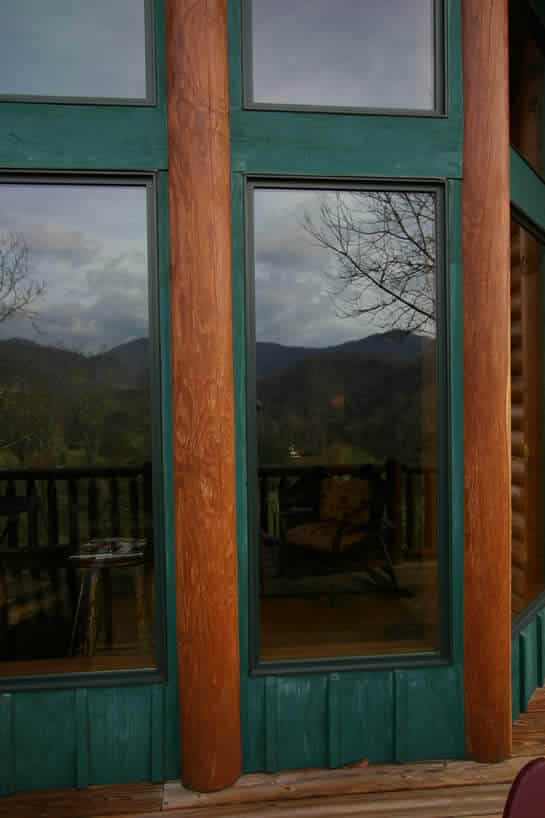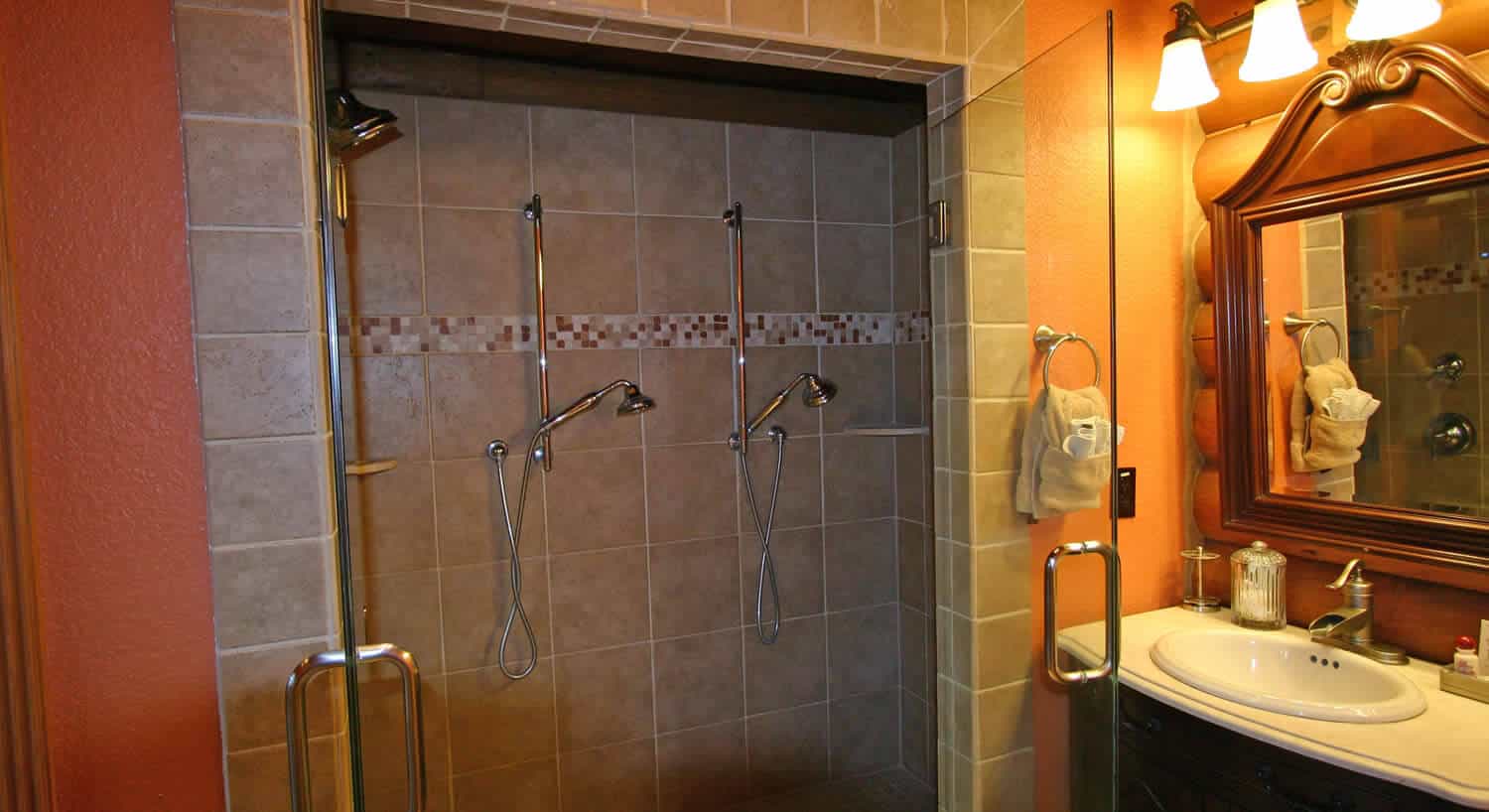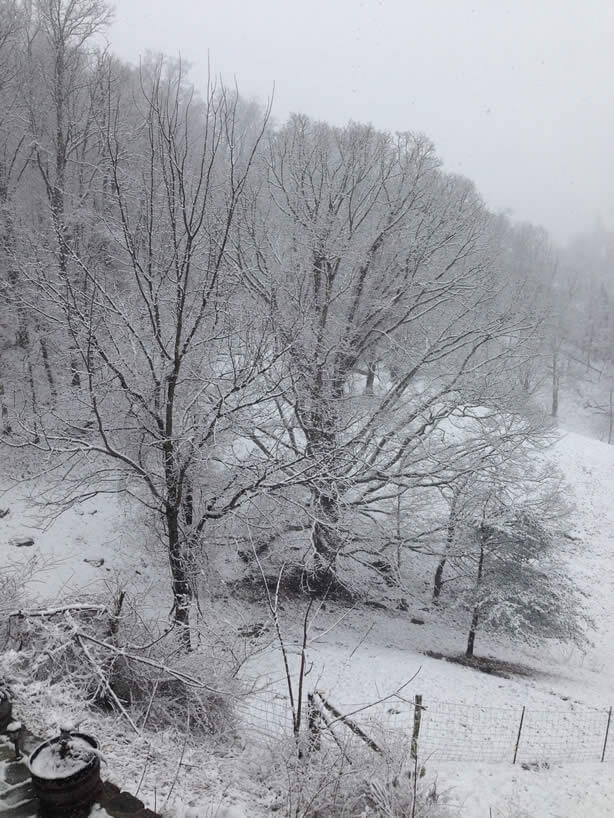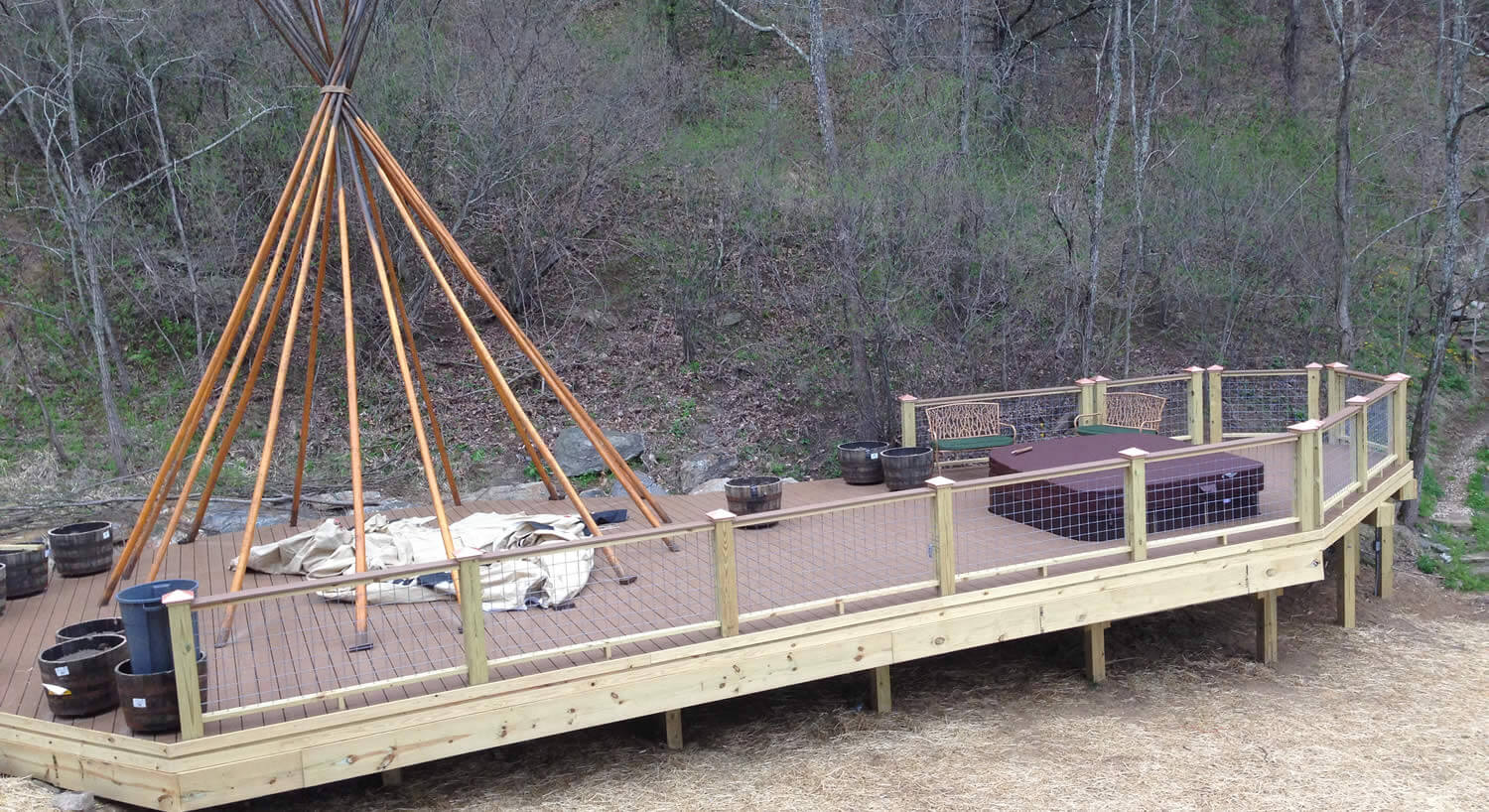 Pretty multi-colored flowers in garden surround a stone stairway.
Living roomw ith large stone fireplace decorated for Christmas.
Game room with a pool table , games table, bar and fireplace.
View of misty mountain valley from wooden deck with bird feeders.
The sun rising over the mountains through the mist.
Stone patio of large home overlooking the green valley below.
The sun rises over the mountain valley, with wooded hills surrounding a stone patio.
Couple standing together on a wooden deck with green rocking chairs overlooking a mountain valley.
Large whirlpool bath surrounded by scattered rose petals
Three people relax in a hot tub on a deck overlooking a mountain valley.
View of green valley from a stone patio on a sunny day.
View of a green vallley from outside a window next to a cozy chair.
Large windows between cedar logs on exterior of home..
Custom shower enclosure with multiple shower heads in bathroom.
Stark snowy scene with bare trees covered in frost.
Bare poles of a wigwam on a long deck outside.