As the state of North Carolina proceeds with a gradual re-opening under state and federal health guidelines, we think it's about time for you to plan your next trip to  Wildberry Lodge in Western North Carolina. With the magnificent Blue Ridge Mountains and Great Smoky Mountains as our backdrop, Asheville has more than a million acres of protected wilderness with abundant hiking, biking, and other outdoor activities at your doorstep.
** North Carolina's Phase 2 of re-opening removes the state-wide stay at home order as of May 22. Many more businesses are able to be open with restrictions such as restaurants and personal care services, and most NC state parks are now open with restrictions; however, public playgrounds and indoor entertainment facilities (movie theaters and bowling alleys) will remain closed. Please check the latest COVID-19 news at https://www.nc.gov/covid19.
The Biltmore Estate: Did you know that America's Largest Home also is a veritable outdoor enthusiast's paradise as well, with over 20 miles of walking, hiking, and biking trails? A Biltmore admission ticket includes access to 8,000 acres of grounds, gardens, trails and more. The best value is the Biltmore Annual Pass, which is on sale for $119-you'll save $100, plus enjoy three additional months free! This special limited-time offer expires May 31. Biltmore also has military and senior citizen discounts available.
Blue Ridge Parkway: One of America's most scenic routes contains 469 miles of breathtaking vistas, plenty of places for an impromptu picnic, and a much-needed break from the rat-race we so often find ourselves ensnared in. Following the ridge of the Blue Ridge Mountains, the parkway serves as a connector between the Shenandoah and Great Smoky Mountains National Parks.
Craggy Gardens Pinnacle: Take the Blue Ridge Parkway to milepost 364.1 for an unbeatable experience. It's a short mile-high hike to the top of Craggy Gardens Pinnacle, but when you get there you'll feel like you're the king/queen of the world at 5,892 feet! Experience unparalleled 360-degree panoramic views, and unmatched sunsets. For those who are "not really into hiking" or have limited mobility, park at the Craggy Gardens Visitor's Center and you'll have a much shorter hike to the top-only 252 feet in elevation!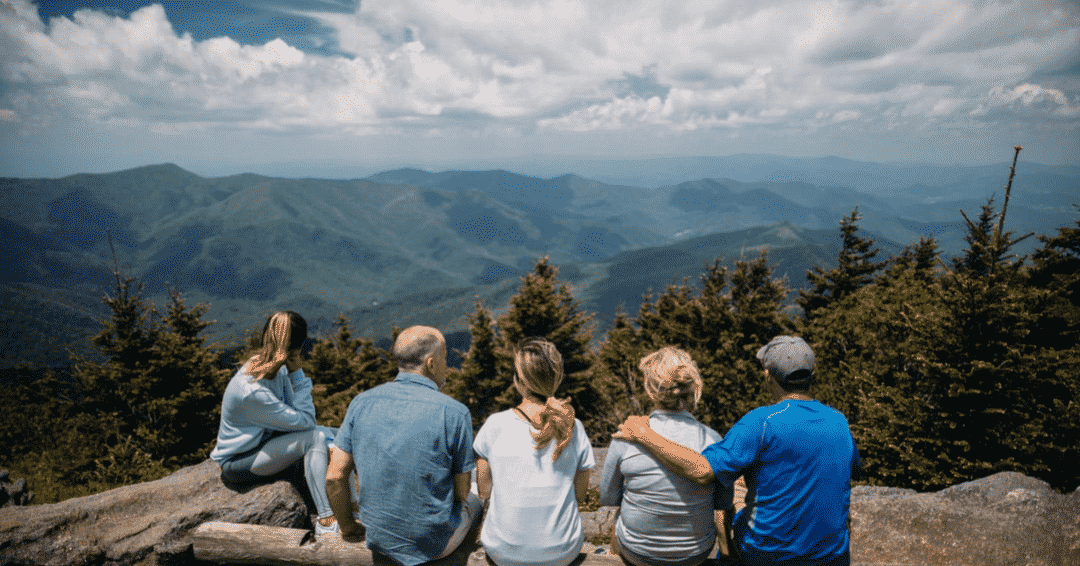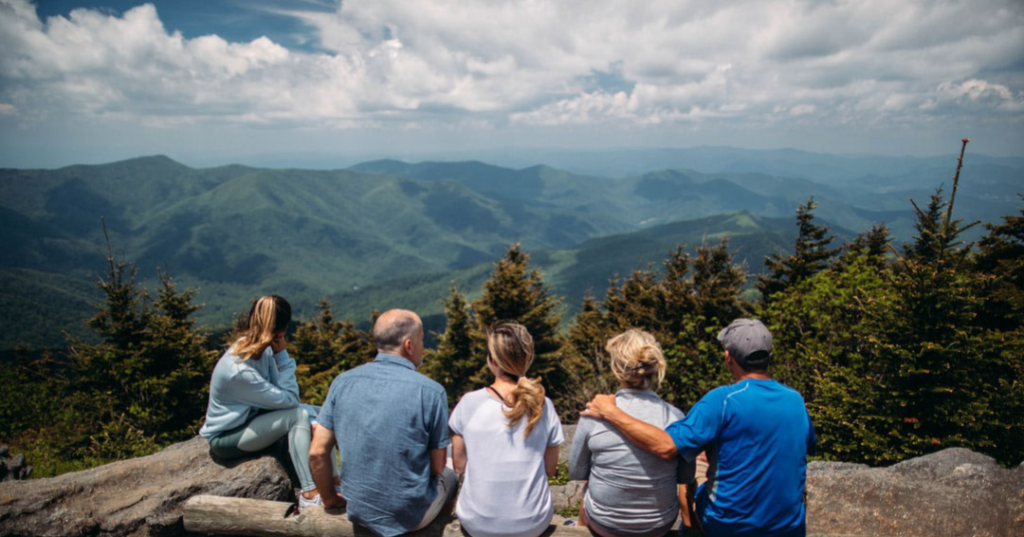 The North Carolina Arboretum:  Just south of Asheville and near Milepost 393 of the Blue Ridge Parkway, the North Carolina Arboretum is a 434 acre public paradise. Over 100 years ago, Frederick Law Olmsted, who designed and planned the gardens at Biltmore and is considered the "Father of American Landscape Architecture", envisioned establishing a research arboretum as part of the Biltmore legacy. In 1986, the Arboretum was established as an affiliate of the University of North Carolina System. The Arboretum offers hiking, biking, various exhibits and educational offerings for all ages. Some areas are not yet accessible due to COVID-19, please check before planning a visit.
The French Broad River: The 3rd oldest river in the world(!), the French Broad River has served as a valuable waterway for hundreds of years, as a transportation method providing access to food and commerce. In the twentieth century, the river has been embraced as a recreational venue offering locals and visitors a wide array of experiences: rafting, paddling & canoeing, zip-lining, tubing, kayaking, bellyaking (which is essentially kayaking on your belly), and more.
Waterfalls, Waterfalls, Waterfalls: One of Asheville's most treasured natural gifts is our waterfalls: hundreds of walls of water in various state and federal parks, with an abundance of trails and paths just waiting for your footsteps. Our recent blog post highlighted several we think make for an unforgettable experience. There are also several tour companies that can provide a professional guided tour including Asheville Waterfall Tours and Asheville Explore Tours.
Wildberry is an ideal location to "decamp" after your outdoor adventure-and we are accepting reservations! Spacious, well-appointed guest rooms with plush, comfy chairs and beds and luxurious private baths await. And if you haven't had enough outdoor adventure, check out our 5 miles of hiking trails on our 44-acre property. Take a walk just outside your door and enjoy the morning as the world wakes up. We encourage you to plan ahead for your next Asheville area vacation by purchasing a Gift Certificate that you can use for travel later!  We look forward to spending time with you. Call us at 828-683-2525 or book online!