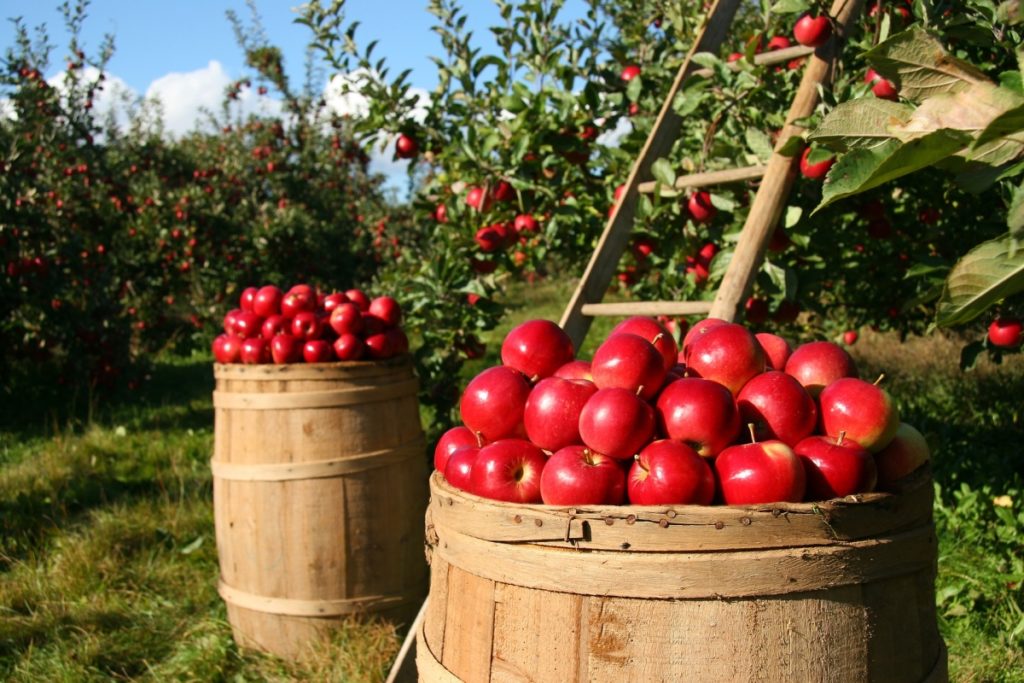 Apple pie, caramel apples, apple cakes, fried apple pies, apple butter — guess what season it is! Apple season! And August ends with one of Western North Carolina's Premier Family Festivals—the North Carolina Apple Festival. Hendersonville, less than 40 minutes' drive from Wildberry Lodge Bed and Breakfast, is home to the premier apple event in the Southeast. The North Carolina Apple Festival, a tasty, four-day treat, is much more than apples.
Apple of our economy
It's a celebration of the importance of apples to the economy of North Carolina. The state is the seventh-largest producer of apples in the country. We have 9,000 acres of apple-bearing trees and 200 commercial apple operations.
Come for the apples but stay for the fun. This giant street festival feels like a county fair, from kiddie rides to arts and crafts to a gem and mineral show, there's plenty to do. Multiple performers every day have people dancing in the streets or praising the Lord or splitting their sides with laughter. And there's more to eat than apples; a farmer's market makes the freshest produce in the are available. And of course, there's the fried festival food goodness—regular and apple-laced.
Orchard Tour Day Trips
There's even an apple festival tour. But if you really want an apple tour, we recommend you come back another weekend and tour some of the area orchards.
Find nearly 30 direct farm markets in Hendersonville to buy your fresh North Carolina apples. Nearly 150 orchards cover Henderson County. Guests enjoy many day-trip options when staying at Wildberry — hiking, leaf-peeping, wine tasting, and waterfall seeking to name a few. Add orchard hopping to the list. Many are pick-your-own, but few are just apples. You'll find wine and cider tasting rooms or petting zoos; gift shops full of jams, honey, and crafts, or creameries and donut shops. A few of our favorite orchards and farms in Hendersonville include:
Stepp's Hillcrest, with hayrides through the orchard … and the vineyard and the pumpkin patch.
Lyda Farms, with a farmer's market worth of choices besides apples.
Grandad's, with a bakery serving up apple donuts and fried apple pies. Later in the season, the corn maze will be ready.
Head just a little farther south to Flat Rock and pick your apples from Sky Top Orchard. You can pick peaches, pears, and pumpkins as well. And while you're there, check out the beehive and the bamboo forest.

Bring apples or your favorite produce find back to Wildberry Lodge and let's see if we can make it part of your breakfast the next day. Our breakfasts are always great, but your fresh pick will personalize it for you. And that's one of the things we want to do—make it personal for you, our guests. We want your experience with us to leave you feeling like you were the favorite cousin coming to visit—you're family, but you're special. Our hospitality is as real as the logs of the lodge. Feel the warmth from the firepit, the 32-foot high fireplace in the great room, or the fireplaces that grace many of our suites. But most importantly, feel the warmth from the Wildberry owners and staff. Apple season or any season, we'll be glad to have you. Book your room now.