Western North Carolina and the Asheville area has one of the lengthiest fall foliage seasons in the United States due to our geography, varying altitudes and climate range. Our color progression generally runs from late September into November, resulting in 6 phases of fall foliage in Asheville, NC. The six-week time frame for peak fall colors is an estimate based on prior years. Some of your best views of the fall panorama come right from the deck at Wildberry Lodge, 2,700 feet atop the mountain! Make your reservations now for a fabulous fall getaway!
The prime factors for speed and length of the fall color season are elevation and temperatures. The higher the elevation, the earlier the colors begin to change. Warm weather mixed with rain prolongs the color change time frame, whereas cooler temperatures and sunny weather speeds up the color change.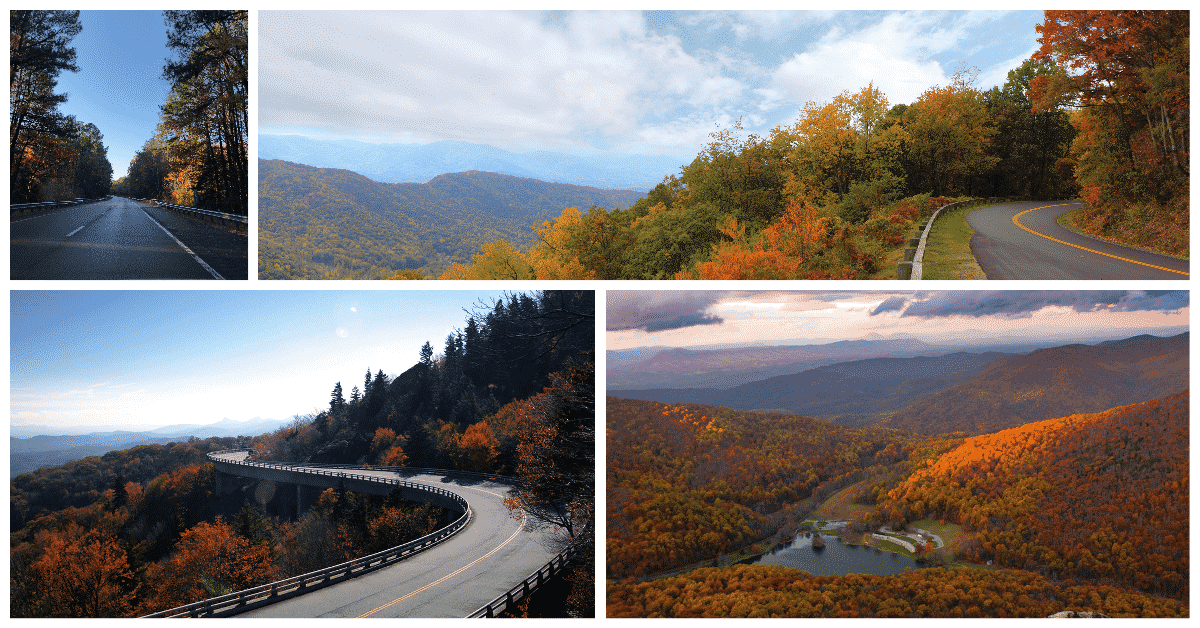 Late September: A peek at the upcoming fall palette begins right around the last week of September, usually in elevations 6,000 feet and up. The highest mountains and high rocky ridges will show first, including Graveyard Fields off the Blue Ridge Parkway.
1st Week of October: Cooler temperatures start to become more prevalent, and color transformations also begin in the 5,000 feet-plus elevations, including at Mount Mitchell and Grandfather Mountain.
2nd Week of October: Now the colors really begin to show, especially in the 4,000-5,000 elevation range. Some great locations to view colors include Mount Pisgah and Devil's Courthouse, along with the Waynesville and Cashiers area.
3rd Week of October: We may as well call this week "Blue Ridge Parkway Week" as a good portion of foliage can be viewed off the Blue Ridge Parkway in the 3,000 to 4,000 foot elevations, including a great deal of Pisgah National Forest near Brevard. In the areas north and west of Asheville, you will appreciate the views around Linville Gorge to the north, and Maggie Valley and Bryson City to the west.
4th Week of October: In the 2,000-3,000 feet elevations, it's time for Asheville city proper to shine. The banks of the French Broad River and especially the Biltmore Estate are prime foliage canvases. And don't forget the North Carolina Arboretum; some super colors await you there!
1st Week of November: It's a color symphony all around from all elevations. Time for a little trip to Hickory Nut Gorge, Chimney Rock and Lake Lure, with a stop in the foothills near Marion and Tryon.
All of these locations are within easy access from Wildberry Lodge. Not only will you be treated to our own spectacular scenery, you'll also love your well-appointed guest room with luxurious private bath. Check out our specials, book online or call us at 828-683-2525.