Updated: March 2023. Now that the hours of sunlight are growing longer, we all want to spend more time outside! Asheville is spectacular this time of year! So, we have rounded up a list of fun things to do in spring near Asheville NC. Whether you are looking for colorful blooms in gardens or in the wilds, the days between March and May offer a continually changing landscape!
Plan ahead! Mother Nature can be a little unpredictable in this season of rejuvenation. Temperatures can range from a brisk 40°F to sunny and a perfect 75°F in the course of a few days; and you may even get a rare 90°F day! Wear layers, be prepared for a chance of liquid sunshine, and always bring sunscreen and bug spray if you are venturing on a trail. Our part of Western North Carolina is considered a temperate rainforest, which means there will be some humidity, and vacillating temperatures.
Book your stay at Wildberry Lodge and begin your spring adventure well-rested, and fueled by our amazing breakfast!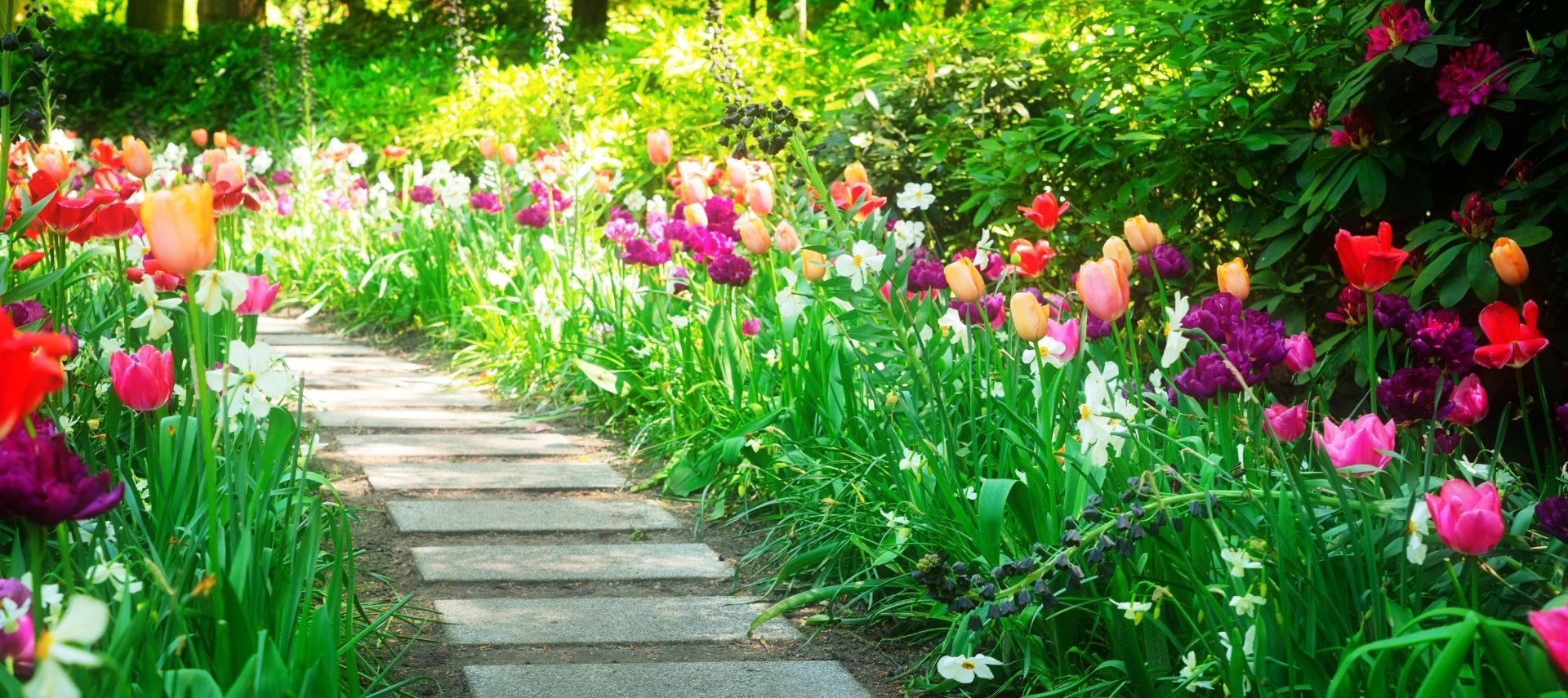 Enjoy the Blooms
If you are looking for spring blooms, you should know that you will encounter different flowers based not only on the month of your visit but on the elevation, as well. Our valleys bloom well before the higher mountainsides. We start in March with daffodils and dogwoods, with wildflowers and rhododendrons following.
1 Lodge St, Asheville NC
Hours: Vary by day

Every year, the much anticipated Biltmore Blooms features the changing waves of color that transform the grounds into a magical place. You can choose from several types of visits during this two-month celebration. The online report will let you know what is currently blooming, but there are 8,000 acres of grounds with forsythia, quince, tulips, daffodils, and more. The gardens were designed by Frederik Law Olmsted, who also designed New York City's Central Park.
100 Frederick Law Olmstead Way, Asheville NC
Hours: Seasonal

Just south of Asheville is the North Carolina Arboretum, which is a 434-acre public garden. The cultivated gardens make up 65 acres. There is also an online report picturing the blooms of the moment. The Arboretum was also designed by Olmstead to provide a more public venue for his designs.
151 W.T. Weaver Blvd, Asheville NC
Hours: Sunrise to Sunset

The Botanical Gardens are 10 acres of native plants designed to encourage the study of native species of the Southern Appalachians. Expect to see more wildflowers than cultivated spring flowers, in a natural habitat, with easy walking trails.
Enjoy Hiking
If you prefer to view seasonal blooms in a more natural habitat, all of the above gardens also have trails for walking or hiking. We also recommend the trail system that we have developed right here on the Wildberry Lodge property!
Check out the wildflower species and their blooming schedule. We are happy to suggest hiking trails for you, depending on your desired distance and level of difficulty. A few trails that are particularly good for wildflowers include:
This is a 3.3-mile loop provides a view of both wildflowers (particularly rhododendrons and mountain laurel) and waterfalls. Trailhead is at milepost 418.8 of the Blue Ridge Parkway.
Also located on the Blue Ridge Parkway, this climbing trail leads to some amazing views! If this several-mile hike isn't enough, there are a few other trails that link from or begin from the same visitor center.
This hike will take you to view Cold Mountain to the west, and Looking Glass Rock and Frying Pan Mountain to the southwest. Expect to climb some rock steps bordered by wildflowers.
There are many other trails that are a delight in the spring! Make sure to ask. If you are looking for a different kind of outdoor experience, Asheville Wellness Tours offers Forest Bathing Tours. These are guided 2.5-hour nature walks designed to help reduce stress, and improve mental clarity.
Enjoy Fun Events
If you are just looking for some fun outdoor festivals or activities, here are several suggestions:
On April 15, 2023, come and view the 75th race. This is one of the oldest horse races in the United States.
Come the Saturday, April 15, 2023, to see the handmade creations, both functional and sculptural, of our local potters.
Happening the weekend of April 21 – 23 2023, in Hendersonville, NC is a weekend celebrating all things cider, wine, and food!
Whether your goal is romance, hiking, or simply being a tourist, Wildberry Lodge is your luxury mountain lodge retreat! After enjoying these fun things to do this spring near Asheville, NC, sink into the comfy couches in our Great Room and enjoy a libation alongside our 32-foot stone fireplace. Check out our specials and packages, too. Reserve your Asheville getaway online today!