Fall, we hardly knew ya.. September is coming to a close, and we struggle to account for our activities over the past nine months. Some of us stream-binged so often that we fried our cable connections. And some of us turned into Marie Kondo, organizing our homes so efficiently that we still can't find Sophie the cat ("oh, I hear her collar jingling"). There is also a sizable group of people who discarded their toasted cable boxes and Roku sticks in favor of baking pans. Wildberry Lodge is pleased to share the Best Apple Strudel Recipe in Asheville NC, a favorite recipe from our "sideboard": Glenda's Apple Strudel!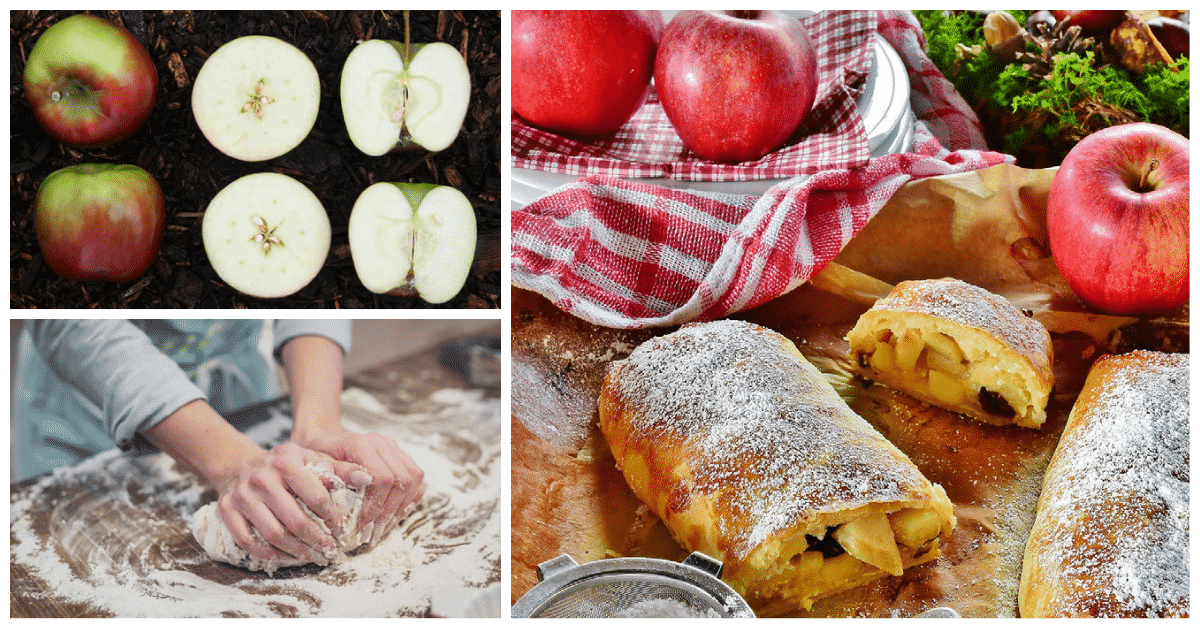 Glenda's Apple Strudel Ingredients
1 box puff pastry sheets (or one 10" x 15" sheet)
4 large apples
1 cup craisins or raisins
1/3 cup sugar
2 tablespoons cinnamon
1 cup chopped toasted pecans (optional)
Directions
Peel and cut apples into ¼ inch dice
Mix apples, craisins, sugar, cinnamon and pecans together in bowl
Roll out the puff pastry sheet to the 12" x 18" dimension
Add the apple mixture along one long edge of pastry
Roll pastry with apple mixture inside to form a log
Dampen the ends with water and fold under log
Transfer the log to a parchment paper-covered sheet pan
Cut diagonal slices in the top of the strudel to vent
Let the strudel rest for 30 minutes
While strudel is resting, preheat your oven to 375 degrees
Bake 30 minutes or until golden brown
Cool 20 minutes before cutting
Sprinkle powdered sugar or drizzle with icing and then enjoy!
Click here if you'd like more of our favorite recipes. You can also try them in person by making your reservation now! Just minutes from both the Blue Ridge Parkway and downtown Asheville, our bed and breakfast offers all the comforts of traditional hotels with the welcoming feel of a private home. Spacious, well-appointed guest rooms with plush, comfy chairs and beds and luxurious private baths await. All rooms enjoy tranquil views of lush greenery and our spectacular mountains. Check out our specials, book online or call us at 828-683-2525.