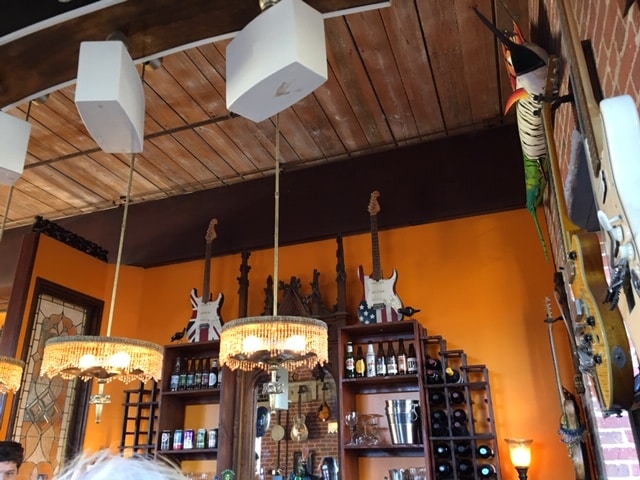 The Asheville NC music scene has literally exploded within the past decade, so much so that it may surpass Nashville. In fact, in 2018 Rolling Stone magazine hailed Asheville as "the new must-visit music city". Asheville's live music lives in a variety of music halls, major concert venues, small amphitheaters tucked away in the mountains, numerous breweries and brew pubs, as well as buskers (street musicians) sprinkled throughout the streets of downtown. We've listed some notable venues from small neighborhood taprooms featuring open mics and local favorites to larger venues where you can see national acts and up-and-coming regional acts-all within a 30-mile radius of Wildberry Lodge.
Downtown Asheville
Asheville Music Hall and One Stop
Music Hall: 31 Patton Avenue
One Stop: 55 College Street
Billing itself as "the premier mid-sized venue in Asheville which offers quality production for artists, events, and fans", Asheville Music Hall opened in 2011, with room to accommodate an audience of 360, and provides an intimate, live music experience for all music fans of all music genres. It's "little sister around the corner", One Stop, is a smaller setting featuring live local music as well as weekly stand up comedy on Wednesday nights in their Disclaimer Lounge. For a complete list of events at both locations, click here for weekly events and here for upcoming events.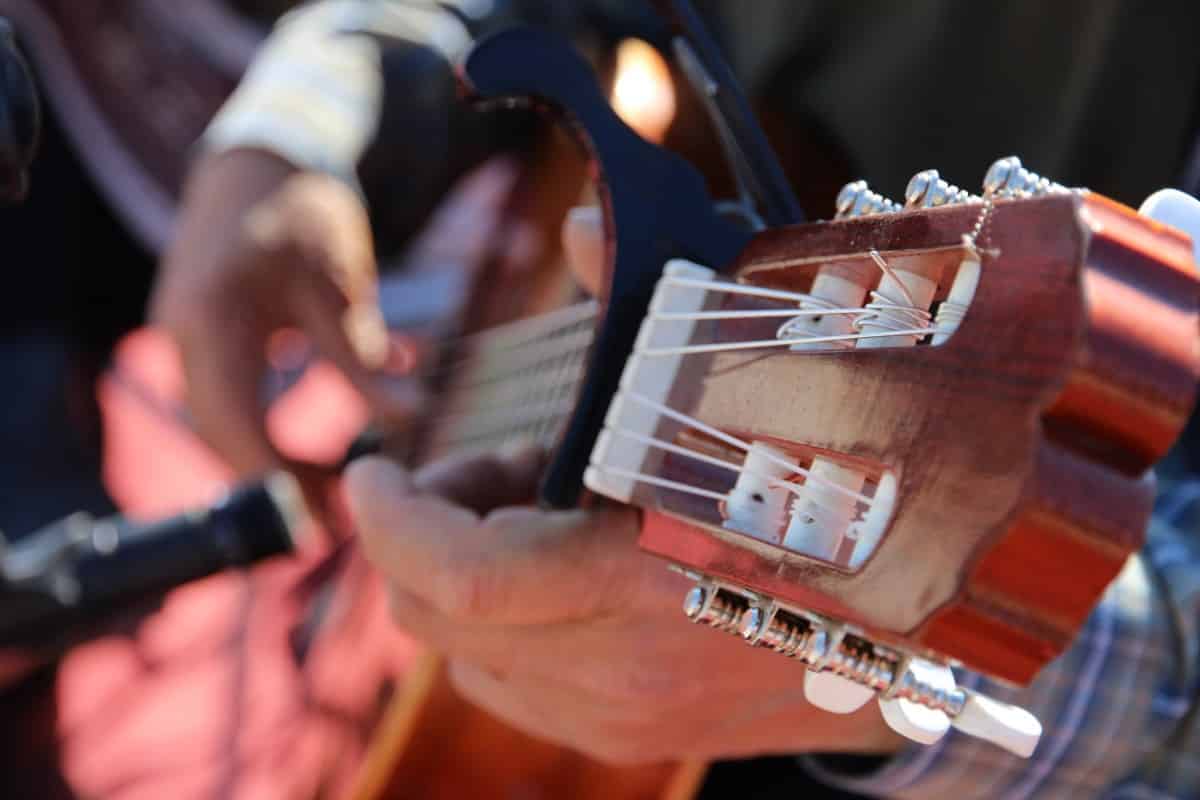 Jack Of The Wood
95 Patton Avenue
Just up Patton Avenue from Asheville Music Hall is Jack Of The Wood, a longtime local favorite pub with an intimate, cozy setting where patrons can relax and enjoy live music and sample popular bites and meals.Jack Of The Wood also hosts a weekly Open Mic on Mondays at 9:30 PM, and features Jam nights focused on various music genres including Bluegrass, Old Time and traditional Irish and Celtic music.
The Orange Peel
101 Biltmore Avenue
Within its first three years as a music club, The Orange Peel gained notoriety as one of the best live music venues in the US by virtue of acclaim in national publications such as USA Today, Travel and Leisure Magazine, Southern Living Magazine, Rolling Stone Magazine and GQ, among others. Rolling Stone named it one of the 5 best rock clubs in 2008. An expansion project 11 years ago increased Orange Peel's capacity to 1,100 standing patrons, as well as adding a lower level 75-person private club called PULP. PULP Patrons enjoy a funky retro vibe, local art displays, a full bar, and live main stage feeds via HDTV displays. Click here to view upcoming events.
5 Walnut Wine Bar
5 Walnut Street
Since its opening in 2010, 5 Walnut's mission has been to share
"Local Love" for food & beverages, products and music. They offer three core products: Wine, Cheese and Music. The interior of the Wine Bar spotlights a gorgeous place to enjoy your favorite local and regional wines beer, ciders and mead, with a handsome bar, barstools and tables handcrafted by local artisans. Live music happens every night, with a special focus on local musicians and bands. The adjacent 5 Walnut Cheese Bar offers a variety of cheese and meat boards, snacks and assorted baked goods.
West Asheville
Alley Cat Social Club
797 Haywood Road
Alley Cat offers patrons a variety of live music, art exhibits, and other weekly events, including a weekly Open Mic on Tuesdays and Wednesday Night Karaoke. A great place for newly-arrived residents, longtime locals and vacationers to mingle, hang out, and make new friends with reasonably priced beverages and plenty of room for dancing on the circa 1920's spacious dance floor. Check their event calendar for up to date listings. The club is also available to host individual and special events.
Ambrose West
312 Haywood Road
Ambrose West is a relative newcomer to the music venue scene. A family owned and operated business, Ambrose West is convenient to downtown West Asheville with plenty of parking, and is more than capable of hosting a wide range of events including weddings/rehearsal dinners/receptions, parties, meetings and corporate events as well as providing a great space for concerts and showcases for musical acts.
One World Brewing – Two Locations
Downtown: 10 Patton Avenue, #002
West Asheville: 520 Haywood Road
One World's two locations collectively house 11.5 barrels of locally brewed beer, and 26 fermenters between the two. The West Asheville location is their newest, and weekly music events include a Jazz Open Jam on Monday nights at 8:30 PM, Latin Dance Night/Salsa & Bachata Wednesdays at 9:00 PM, and the One World Family Rock/Funk Open Jam Thursdays at 9 PM, along with rotating live entertainment Fridays & Saturdays.
River Arts District
Asheville Guitar Bar
122 Riverside Drive
An intimate, funky space that's known as much for its guitar themed decor as well as its musical offerings. The centerpiece of the venue is the huge guitar neck/fretboard and headstock complete with strings and tuning pegs that spans across the interior's ceiling. Live music happens Tuesday through Sunday, with a variety of genres, solo, duo acts as well as bands. Local and musician favorites are the Wednesday Open Mic at 8:30 PM, and the Sunday Potluck Jam from 3 till 8 PM. The last Friday of each month features The Big City Blues Jam at 8 PM.
The Grey Eagle Music Hall
185 Clingman Avenue
Originally located in nearby Black Mountain, in 1998 The Grey Eagle moved to its current location along the French Broad River in the River Arts District, and is Asheville's longest-running all-ages venue, having hosted over 10,000 different bands, exhibitions and artists of both local and nation reknown since its inception.Their event calendar appeals to a wide, diverse audience, with literally something for everyone including Open Mic nights.
These are just a few of the many Asheville music venues. Click here for a complete guide.
Rest, Relax and Rejuvenate At Wildberry Lodge
The show may be over, but your Asheville area vacation continues at Wildberry Lodge!! Want to relax after a night on the town? Come sit a spell in Wildberry's starlit hot tub, or check out spa and massage options including in-room massage by Around Town Massage. We also offer bed and breakfast specials and packages, including our Cabin Fever special which runs through April, 2020. Book Direct by calling 828-683-2525 or book online!