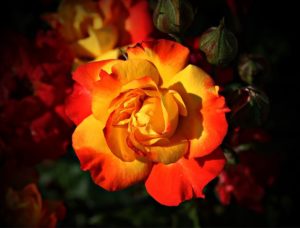 What is that wonderful scent lingering in the air? Could it be the woodsmoke from our beautiful stone walled fireplace located in the cozy great-room? Maybe it's the smell of bacon, quiche and baked goods permeating every nook and cranny of our lodge? Or perhaps it's the scent of our lavender bath salts relaxing the senses and stilling the mind? No, I think it's the scent of romance. Here at the Wildberry lodge we have the perfect getaway for all you love birds on this very special Valentines Day! In fact, for the entire month of February we are offering a FREE OF CHARGE Romance Package! Is all you have to do is book directly from our website or call us directly and we'll book it for you! Yes folks, it's that easy!
Romance is also all over Asheville! Come stay with us in our unique and spacious log cabin to kindle or re-kindle that spark with your loved one and then head into Asheville for more mainstream endeavors. Take advantage of being only a short 20 minute drive into the heart of downtown! There is plenty of things to choose from! You may even time it for our big Mardi Gras Parade at the end of February!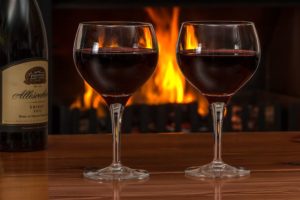 Head on over to the French Broad Chocolate Lounge for handcrafted and decadent chocolates. Try out our innovative and nationally renowned food culture here in Asheville with over 100 restaurants to choose from. Big hitters for a romantic outing at Zambra, Limones, Curate, The Table and the Golden Fleece! I recommend them all!
Downtown night life is a absolute must to experience! Explore the winding streets of downtown filled with unique shops and galleries, tea houses, coffee shoppes, wine tastings, pubs, live music, street musicians and so much more! We hope to see you here at the Wildberry lodge for this special offer and to experience this very special place we call home!