Great Smoky Mountains National Park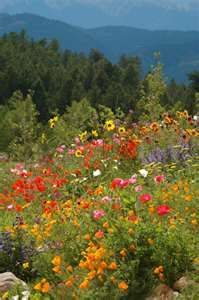 The Great Smoky Mountains National Park is a sub-range of the Appalachian Mountains and forms part of the Blue Ridge Province. The park celebrated a record 11.3 million visitors for the year 2016 and it's no wonder why with the vast biodiversity and fun recreation the area offers to its guests. Here are some engaging attractions and events that really stood out to me for your enjoyment! With the Smokies being only a simply 70 miles drive from downtown Asheville (and 1 hour from Wildberry Lodge) I couldn't resist sharing the wealth of our neighboring mountain range!
The Great Smoky Mountains earned a nickname that suits it quite well. This nickname is the "wildflower national park" for it's over 1,600 kinds of flowering plants which happen to be more than any other national park! The park rangers and event coordinators got together and created the Spring Wildflower Pilgrimage which is a "week long festival of programs and guided walks and hikes that explore the wondrous diversity of the park". It's a must do!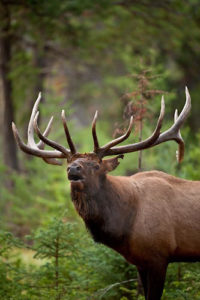 The park boasts 520,000 of wilderness acres with 187,000 of them being old-growth forests making it the largest old-growth forest in the eastern United States. In these old growth forests are cove hardwood forests consisting of yellow birch, American chestnut, tulip poplar and Carolina hemlock. The diversity is so expansive that they have over 280 species of moss and 2,000 species of fungi. You can enjoy the sightseeing of animals on your hikes and camping adventures with the likes of river otters, elks, northern flying squirrels and both bald and golden eagles. The eagles are said to be view-able at every elevation throughout the park.
You name it; this national park has got it with over 800 miles (WOW!) of trails, picnicking, photographic tours, zip-lining, fishing, camping, sightseeing and horseback riding. All four seasons have something to offer too. The spring beings perfect hiking weather with all the wildflowers in bloom, the summer is a great time to camp with the warm and slightly balmy days and cool crisp nights, the fall offers the brilliant crimson and blazing oranges of autumn and the winter gives you the snow-capped peaks and breathtaking azure skies
Written by Kate Williams