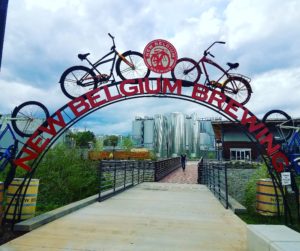 Oh, Asheville you spoil me rotten. I am so spoiled that I am fermenting and turning into a beer! Of course, this is in large part due to our insane amount of breweries in town. Each one is its own unique treat with its own view on craft beer but today the spotlight is on New Belgium Brewery located in the River Arts District.
Each brewery has something that really stands out either about the way they craft their brews or the way they conduct their business. New Belgium sets the bar quite high with their environmental standards and integrity to the planet.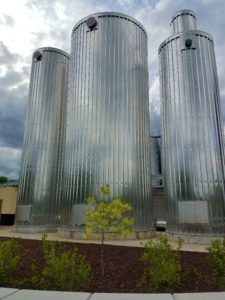 Since their beginning in 1991 in Fort Collins, Colorado they have been running a green operation loaded with cutting edge initiatives. Currently they are a platinum certified zero waste business which means that every year they save 99.9% of waste from the landfill in their entire production process. That is seriously impressive but they are not stopping until they reach 100% through diverting, re-purposing and recycling. They also run on solar and wind power.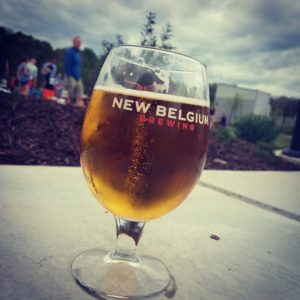 My favourite brew this year is called the Citradelic Tangerine- IPA. It is a perfect summer beer! Crisp, up-lifting, happy and hoppy! Their river front property is such a fantastic location for cooling off during the summer heat. The yard in the back is shade covered by trees with river access and the front has a huge yard for kids to run amuck or for some fun sport time with friends.
Always parked in the font of the building is at least one food truck so be prepared to get your grub on because the scent of delicious food permeates the air and makes you hungry even if you are not. They also usually have a cute little boiled peanut stand as well which reminds me of my home in the Deep South, where year round Cajun boiled peanuts was considered a basic human right like access to clean water!
Please tell us at the Wildberry how you enjoyed your craft brew experience at New Belgium! We'd love for you to share your story with us!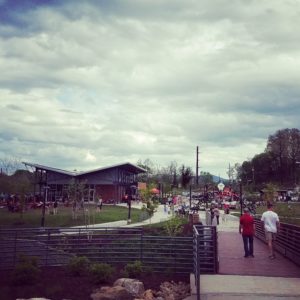 Written by Kate Williams