Shindig on the Green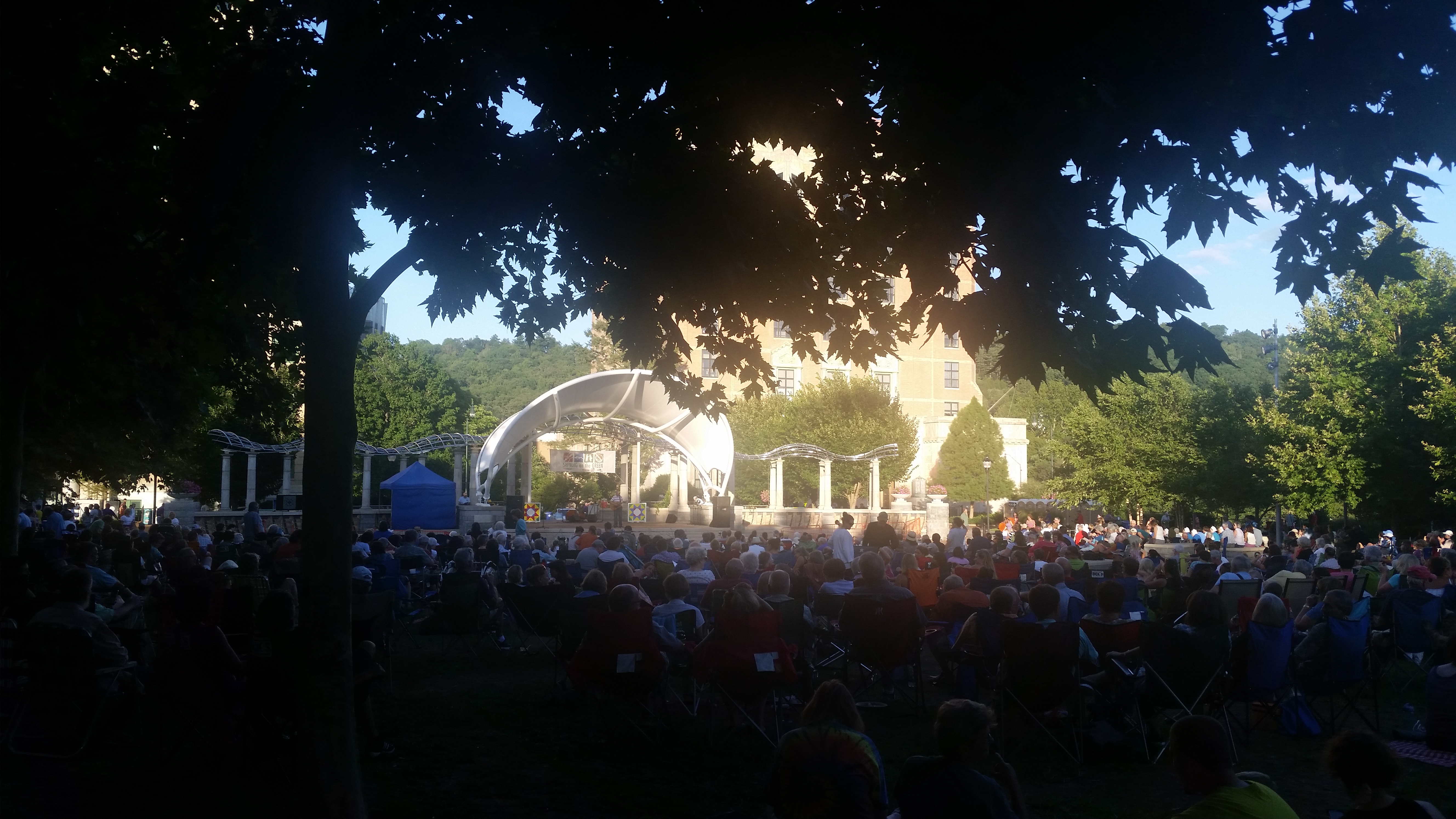 Shindig on the Green is a local outdoor concert on the Bascom Lamar Lunsford Stage in downtown Asheville. They are celebrating their 50th season of bringing the beautiful dance and music traditions of the Southern Appalachia to us this year.
Locals and visitors alike pack in with their families, friends, lawn chairs and blankets around sundown from 7pm to about 10pm. Although music is at the forefront of the entertainment they also host a variety of other talent such as story telling and informal jam sessions. Informal jam sessions happen in pockets around the stage and throughout the park and are open to anyone to join. So pack your instruments if you want to join in on the fun.
Story telling heritage plays an important role here with deep roots in Appalachian history. Verbal story tellers inspire limitless imagination inside of us and they are not confined to the interpretation of past events. We are very lucky to have this time honored tradition still thriving in these parts, for they truly enrich our lives.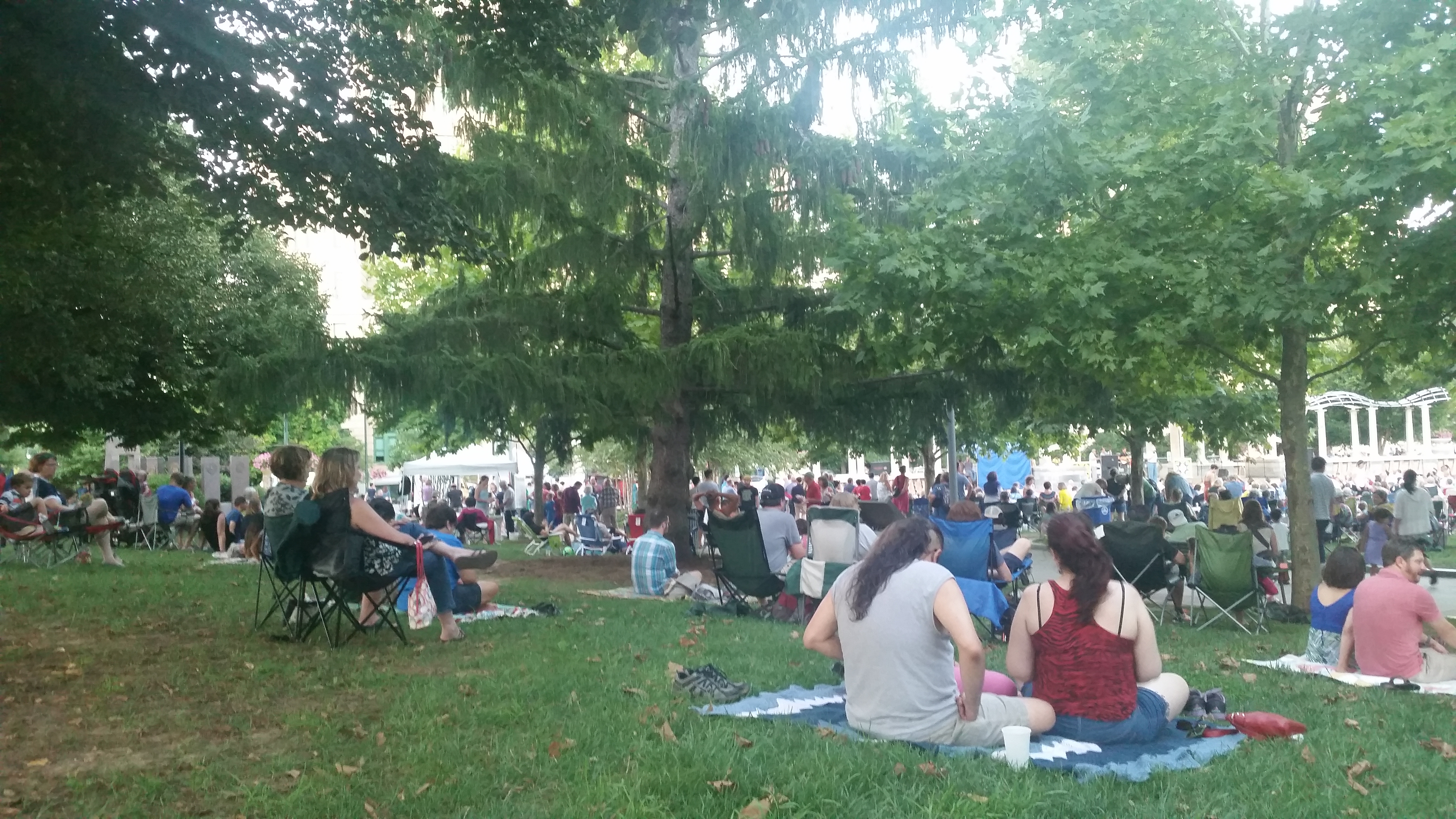 Shindig on the Green is produced by the Folk Heritage Committee who "supports the preservation and continuation of the traditional music, dance and storytelling heritage of the Southern Appalachian Mountains". This event gathers between 3,000 and 5,000 people throughout the duration of the summer. Locals love this event but it has gained so much attention since its inception in 1967 that it brings people from all over the country and the globe.
Concessions are available for you if you get hungry. This year Okie Dokies Smokehouse and The Hop Ice Cream Café will be vending. No alcohol or dogs are allowed in Pack Square Park.
Line up for the remainder of the 2016 year
August 13th– Fines Creek Flat Footers, Appalachian Mountaineers
August 20th– Little River Cloggers, Dixie Darlin's
August 27th– Bailey Mountain Cloggers, Hotfoot Cloggers
September 3rd– Cole Mountain Cloggers, Mountaineer Cloggers
Written by Kate Randall