Greetings from your Innkeepers at Wildberry Lodge! The pages of the calendar have flipped to June, and much of North Carolina is in Phase 2 of re-opening. And right about now is the time when we all start making July 4th plans; this year will be a bit different due to COVID-19. While Asheville and other locales have cancelled July 4th festivities, many other towns big and small in Western North Carolina are still holding fireworks and the like, and we are giving you the scoop!
**Please note the following important information: Many towns are advising visitors to watch fireworks safely from their cars at nearby parking areas or spread out to avoid large crowds. In addition, fireworks and other pyrotechnics are illegal in national grasslands and national forests-regardless of weather conditions or holidays. Fireworks are also prohibited in all areas of national parks – including campgrounds, lodges, and other areas within the parks; in fact, it is illegal to even have them on your person while in the parks and forests.**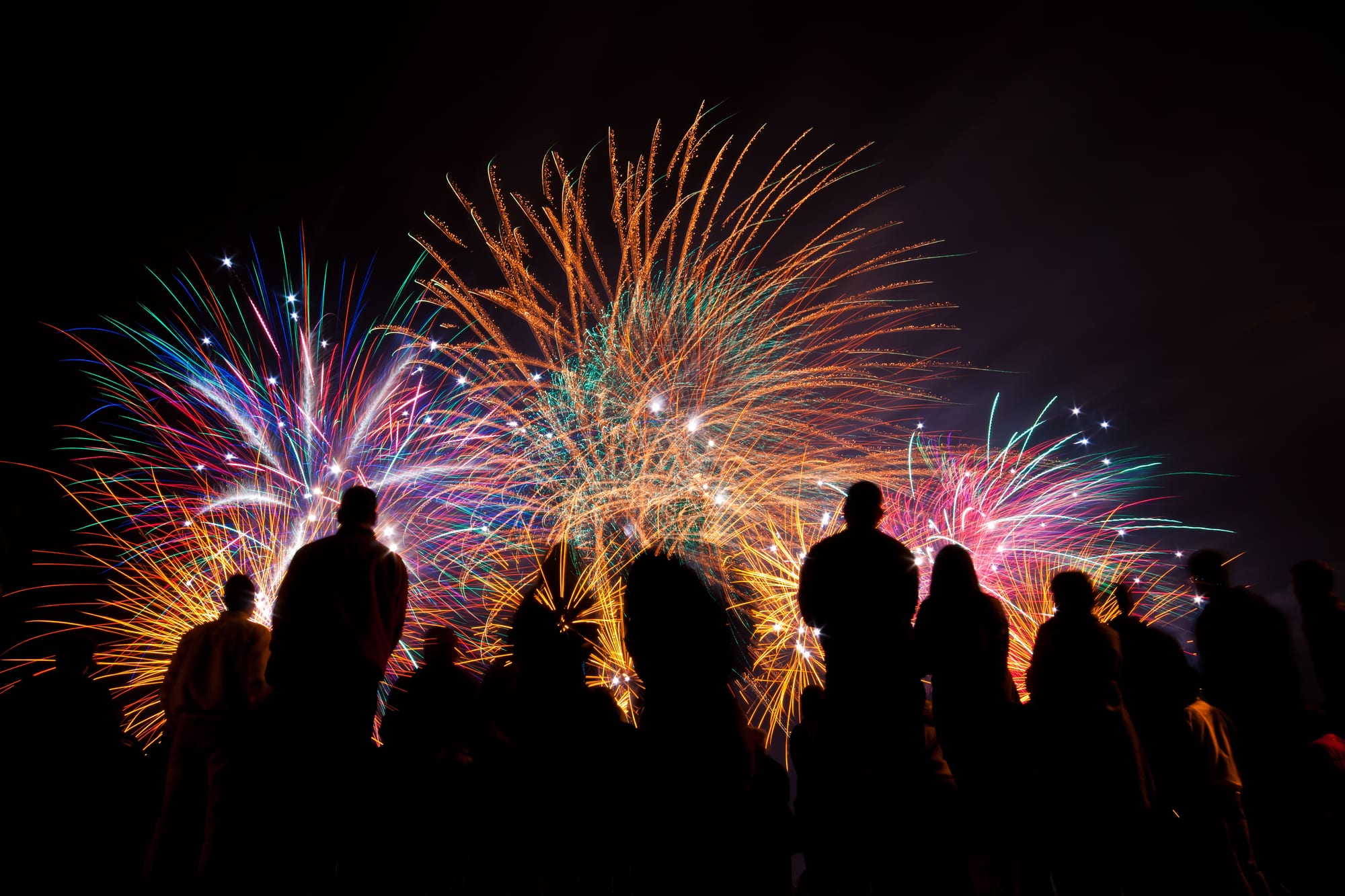 The weather here in the Blue Ridge Mountains is ideal for July 4th festivities; our "rainy season" is typically finished by mid spring, with mostly sunny days and cool nights throughout the rest of the spring and summer. Wildberry Lodge is an ideal location as you celebrate our independence-and we are open for business! Spacious, well-appointed guest rooms with plush, comfy chairs and beds and luxurious private baths await. All rooms enjoy tranquil views of lush greenery and our spectacular mountains. Check out our specials, book online or call us at 828-683-2525, and get ready to celebrate the 4th with us this year!