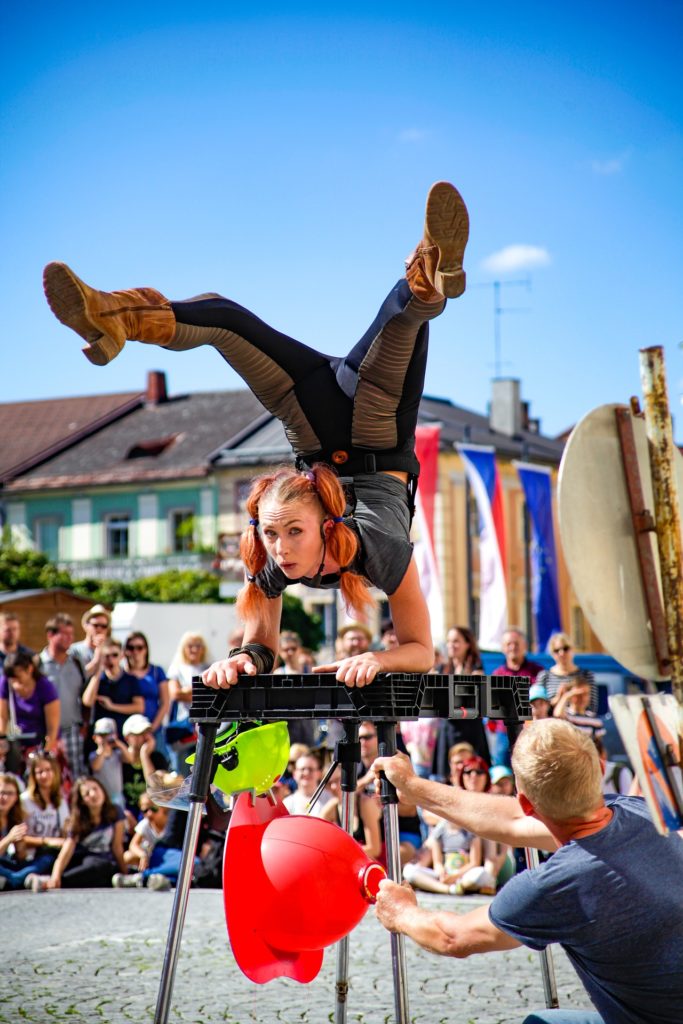 While staying at Wildberry Lodge, you're likely to find your way into Asheville; it's our nearby "big city" full of fun and activities. But the charming towns snuggled into the Blue Ridge Mountains want to show visitors their own special character, especially in the summertime. Explore art, music, and more around the area, each town offering its own perspective of western North Carolina.
Black Mountain
Black Mountain (32 minutes) is home to a renowned art festival. Celebrating its 22nd year the town is home to the Old Depot's Art by the Tracks Show with two juried art shows, on June 1 and the next Oct. 26. From a small beginning connected with an experimental arts and education college in the 1930s, Black Mountain is becoming a center for arts and crafts, antiques, and furniture that attracts national interest.
Hendersonville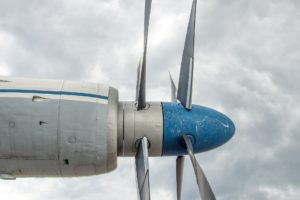 For aviation aficionados, the Western North Carolina Air Museum in Hendersonville (39 minutes) sponsors the Air Fair & Fly In June 1. Examine propeller planes from the early 1900s and more modern planes as well. As part of the day's events, antique cars and motorcycles will be on display and airplane rides will be given.
Marshall
Lovely little Marshall (22 minutes) is where mermaids convene for a day each year in June. On Saturday, June 8, you, too, can attend the Mermaid Parade and Festival and spend the day enjoying the music, games, arts and crafts, and the seafood cook-off. If the mermaids are acting shy that day, consider a whitewater rafting trip on the French Broad River to locate them.
Hot Springs
Head to Hot Springs (42 minutes) on June 15 for the Bluff Mountain Festival, which gives visitors an opportunity to experience mountain culture … while at the Hot Springs Spa. Enjoy with old-time and bluegrass music, clogging, and square dancing. Regional artisans' work will be on show and available through auctions and raffles as well as for purchase.
Also in Hot Springs, the Concerned Bikers Association will be holding a three-day rally that fosters community among bikers as it boosts their public image. Check out the bike show, the music, the booths, and more. That's June 28-30.
July 11-14, the Wild Goose Festival calls to those "captivated and challenged by the call of radical humanity, and who seek to celebrate diversity and promote the common good." Through art, music, and story-telling faith-inspired social justice is promoted.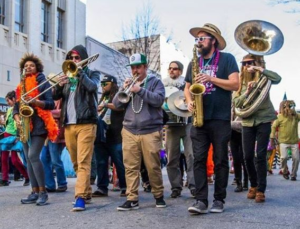 Maggie Valley
Maggie Valley (37 minutes) shows its artsy side with multiple arts and crafts shows. The Summer Arts and Crafts Show is July 6-7; the Labor Day show is Aug. 31-Sept. 1; the fall show is Oct. 19-20.
Maggie Valley also shows off its country side, with music, cars, crafts, and moonshine! Check out the Hillbilly Jam July 26-27.
Waynesville
Waynesville (34 min) provides a more international feel with Folkmoot; cultures including Cherokee, Mexican, Irish, Scottish, and more have been represented. The Grand Opening ceremonies are at Lake Junaluska's Stuart Auditorium Friday evening, July 19. The Parade of Nations heads down Main Street at 10 a.m. July 20, followed by several hours of art, music, dance, and food. Other events in Folkmoot International will take place outside of Waynesville—in Clyde, Canton, Lake Junaluska, Cherokee, Asheville, Hendersonville, and Hickory.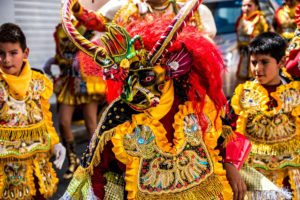 Old Fort and Marion
Old Fort (44 minutes) could be the place where you become rich. The Official North Carolina Gold Festival on May 31 and June 1 gets you panning for gold. North Carolina was the largest supplier of the precious metal before it was discovered in California, so the possibility of a strike is real! Explore that history and enjoy festival activities, which include exhibits, a treasure hunt, a 5K, and for the first time this year, a songwriting competition with artists performing songs.
Golfers can enjoy another event related to the state's gold heritage, the Golf Festival. Fun festival activities in Marion (47 minutes) will accompany the May 31 and June 1 golf tournament at Lucky Strike Gem Mines. Stick around Marion that Saturday evening for the annual Livermush Festival. There's dancing in the streets and free livermush sandwiches.
Relax at Wildberry Lodge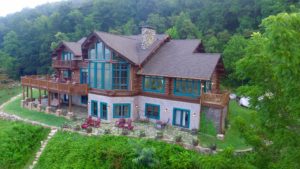 If you're not a festival person, no worries. We don't have one here in Leicester. Instead, book your Wildberry Lodge room enjoy the lush green restful views of the mountains from your suite's balcony. Enjoy the comfortable beds and scrumptious breakfasts we offer. Take a hike on the trails we're carving out, allowing nature walks right from the inn. Plan a wine tasting and vineyard tour at nearby Addison Farms. However you wish to spend your spring and summer, western North Carolina is prepared to accommodate!