No matter how you see it, fall foliage makes autumn a gorgeous time of year. Hiking and driving are two of the most popular ways to enjoy the changing season. Wildberry Lodge bed and breakfast is fortunately located near many forested lands, mountain trails, and the Blue Ridge Parkway. We are also the perfect base camp for those of you who need adventure, even when leaf-peeping. And the Asheville area offers several adventurous options.
Up, Up and Away
Book a flight in a beautiful balloon. Be mesmerized as you float above the trees, seeing the variation of golds and reds and the last of the greens. Asheville Hot Air Balloons will take you soaring over Pisgah National Forest.  Balloons over Asheville and Asheville Balloon Company will take you up, up, and away as well.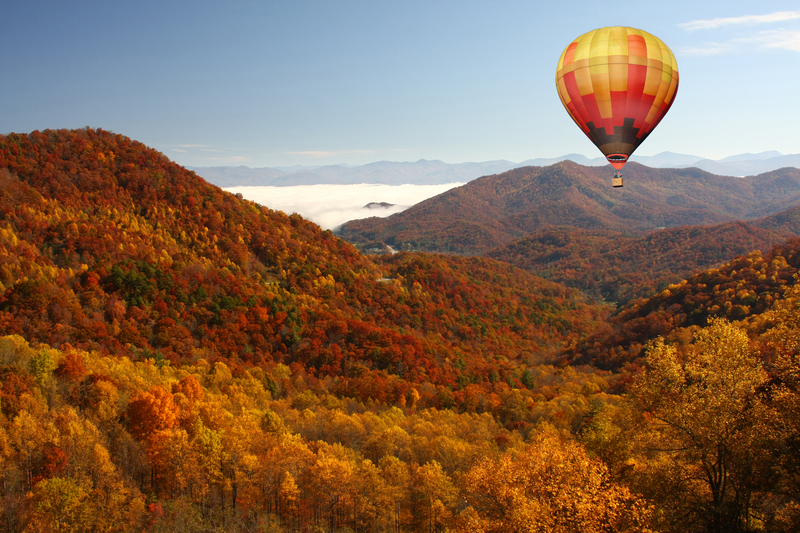 Ride the Rapids
Get a river view. Six rivers near Asheville make this an easy possibility. Take in the fall foliage view from a raft, kayak, or canoe — if you dare let your eyes leave the water. This can be a leisurely float down a lazy river or a whitewater rush. You can even tube or paddleboard. However, you do it, you will be surrounded by glorious trees. Asheville Outdoor Center and other river wandering companies, such as French Broad Adventures, will add a splash to your autumn.
Over the Top
For the kaleidoscope effect, French Broad Adventures and Navitat are among several companies offering zip line tours through the trees. What's more, there's a scenic walk on your way to the zip line, which will allow you a clear view of the reds, golds, and oranges. And then you will zoom right above, and sometimes between, the trees.
On Wheels
Because the Flying Bike doesn't actually have bikes that fly, maybe this isn't too extreme, but it's different and fun. The Flying Bike offers electric bike rentals and tours. Customize a tour with them and see fall at a different pace and from a different angle.
Motorcycle riders, usually adventurous types, will find some great rides that will be extra special with the rich colors of western North Carolina's foliage. Just remember to be careful on those curvy roads.
Find the Fly Zone
Take a small plane fly-over. But not just a small plane; an open-cockpit, two-seater biplane. Hendersonville Bi-Planes Rides will be your in-the-clouds guide. If your interest is more in the plane and flying, talk to an area aviation group. WNC offers Discovery Flights, which aren't scenic tours, but you will see a very colorful world, and you might get to fly the plane yourself.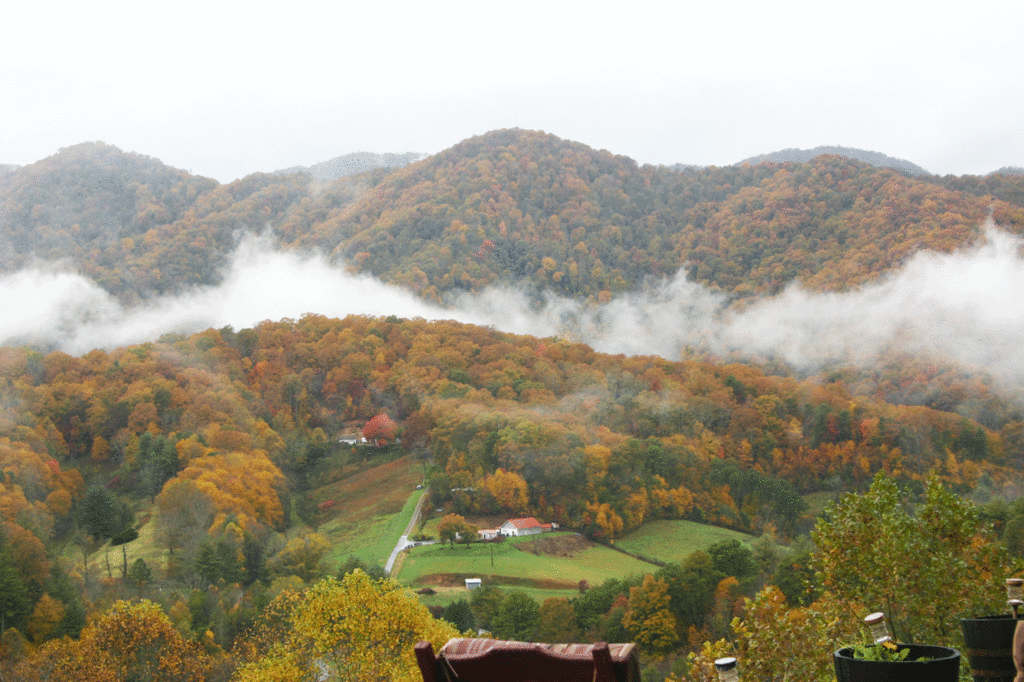 Extreme Relaxation at Wildberry
When you're ready to bring your heart rate back down and relax before your next big adventure, we're here for you. Wildberry Lodge Bed and Breakfast offers comfortable luxury and beautiful views.
Our guest rooms are spacious and well-appointed, with large, plush beds, cushy chairs, and beautiful private baths. Many rooms have personal decks, but the huge front porch is open and offers spectacular scenery. If your room doesn't have a Jacuzzi, enjoy the hot tub with the mountain view. Or get the whole spa experience that we can provide. At Wildberry, we offer you extreme relaxation. Reserve your room today. No matter your style, your adventure awaits!