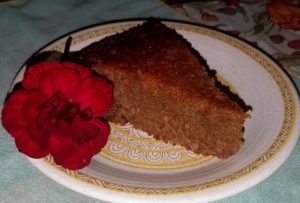 Nuts are an Iberian pantry staple and are at the heart of most cakes and other sweets in Spain. It is such a brilliant way to make cakes because it makes me feel less guilty about partaking in something with so much sugar in it. The nuts add this level of nutrition that you just don't find in confections when using flour as the base of your recipe.
Walnuts are a powerhouse of nutrients and anti-inflammatory omega 3's. They are rich in antioxidants, minerals such as copper and manganese and B vitamins too. And best of all, they are filling. I eat a slice of this cake and genuinely feel satisfied, never having the desire to go back for seconds like I do pretty much every other cake on the face of the planet. What can I say? I love cake!!!!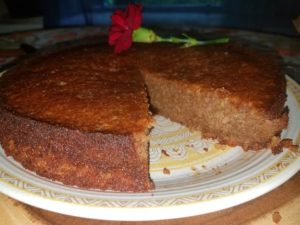 For centuries upon centuries these cakes and alike were made in the convents in Spain and that tradition is still well alive today. The nuns still go to work making these delicious creations and sell them to the local tiendas (tiny food shops) to raise money for the convents. Luckily, as time passed the nuns did share their recipes with us and I thank them for that because they sure do know how to bake!
This recipe has a marvelous texture, is surprisingly very moist and carries with it a pure walnut taste with a touch of brandy. It hails from the southern slopes of the Asturian Mountains which is covered with walnut and chestnut trees.
Tarta de nuez con brandy- Asturias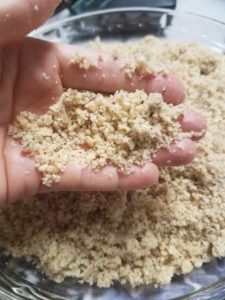 Recipe:
1 pound (4 cups) fresh walnuts
4 large eggs
1 cup of well granulated sugar
6 tablespoons (3/4 stick) unsalted butter, melted slightly and cooled
3 tablespoons brandy or Cognac
For the Syrup: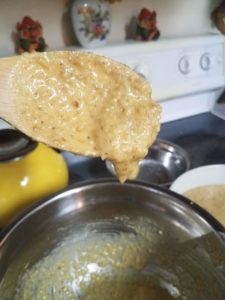 ½ C sugar
1 C water
1 tbsp brandy or Cognac
Grind walnuts in food processor or blender, not too fine. With an electric mixer, or by hand, beat eggs with the sugar in a bowl until a pale thick cream. Add melted butter and the brandy, and beat well. Fold in the walnuts.
Pour the batter into a buttered and floured 11-inch spring-form cake pan. Bake in a pre-heated 350F oven for 45 minutes, or until the cake feels firm.
Meanwhile, for the syrup, put the sugar and the water in a saucepan and boil, stirring until the sugar has dissolved, for about 5 minutes. Add the brandy.
As soon as the cake comes out of the oven, pour the syrup all over the surface. Let stand for at least one hour, still in the pan, before serving.
Written by Kate Williams