The Northern winds are sweeping in with gusto as autumn nears. My heart goes pitter-patter gazing upon the brilliant crimson reds, blazing oranges and burnt sienna brown of the falling leaves swirling around, getting that last whimsical dance in before winter's arrival. This time of year holds such a precious place in my heart, not simply for its ridiculous beauty but more for the stirring it creates inside of me, most notably of culinary creativity.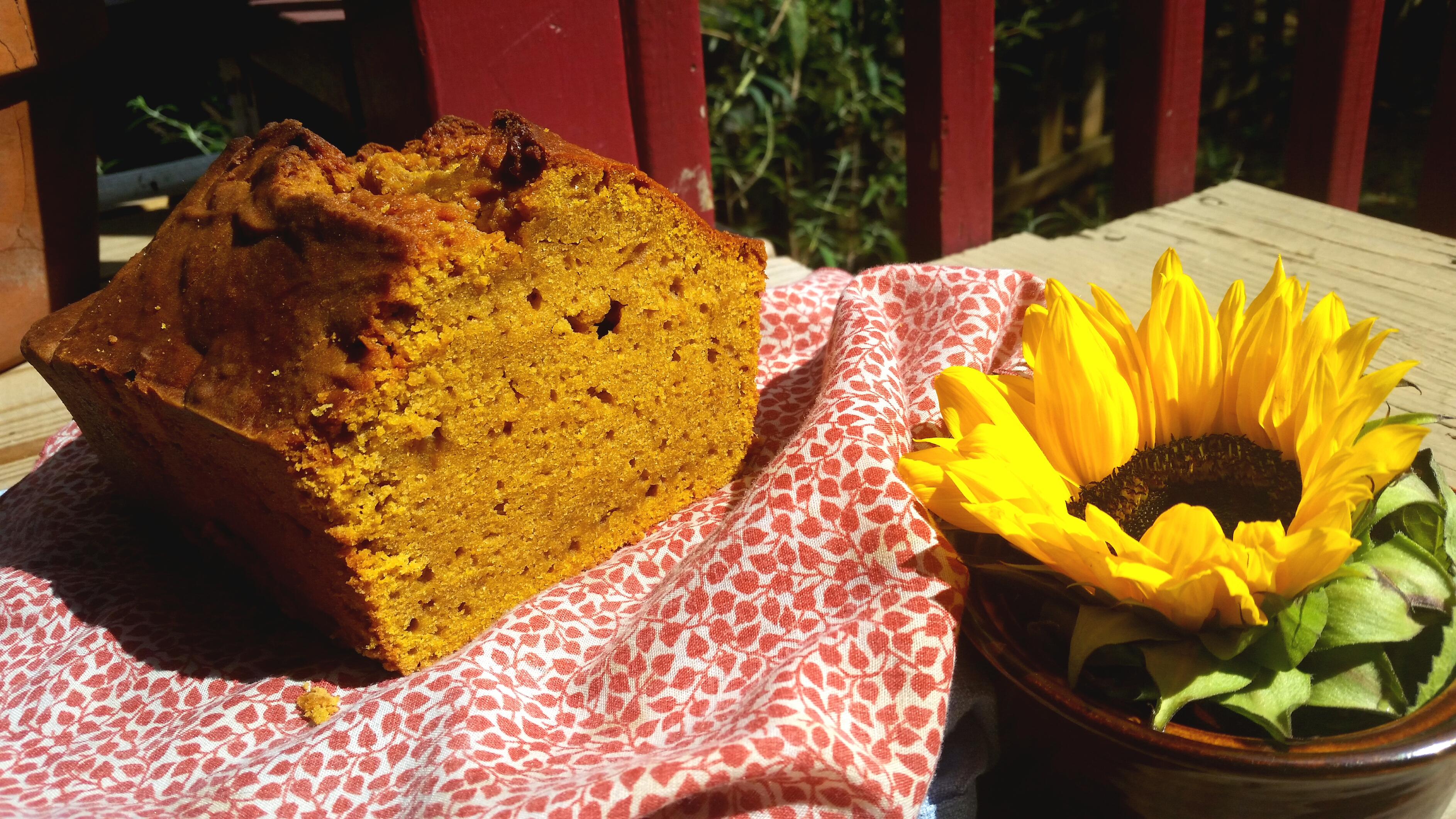 My kitchen-witch nook is most definitely cramped this time of year with all sorts of delicious infused honeys, elderberry elixir, fire cider, breads and pies and whatever tinctures may be macerating at that time. As you may have learned throughout this blog, I am an herbalist so geeking out on plants and folk remedies is kind of my thing.
Baking goes into full throttle in my homestead too and of course my go-to ingredient is the pumpkin.  It is said that my pumpkin bread is the best in all the lands….well, at least to my son and husband. Yes, of course I will share my recipe with you. This bread is moist and jam packed with the fall flavors of cinnamon, clove and orange zest and the perfect mid-day snack to accompany a hot cup of tea. This pumpkin bread is amazing by itself but also fares well with plum jam. My favourtie way to have my pumpkin bread is with a pine needle infused honey drizzled on top. Don't knock it till you try it because it's delicious!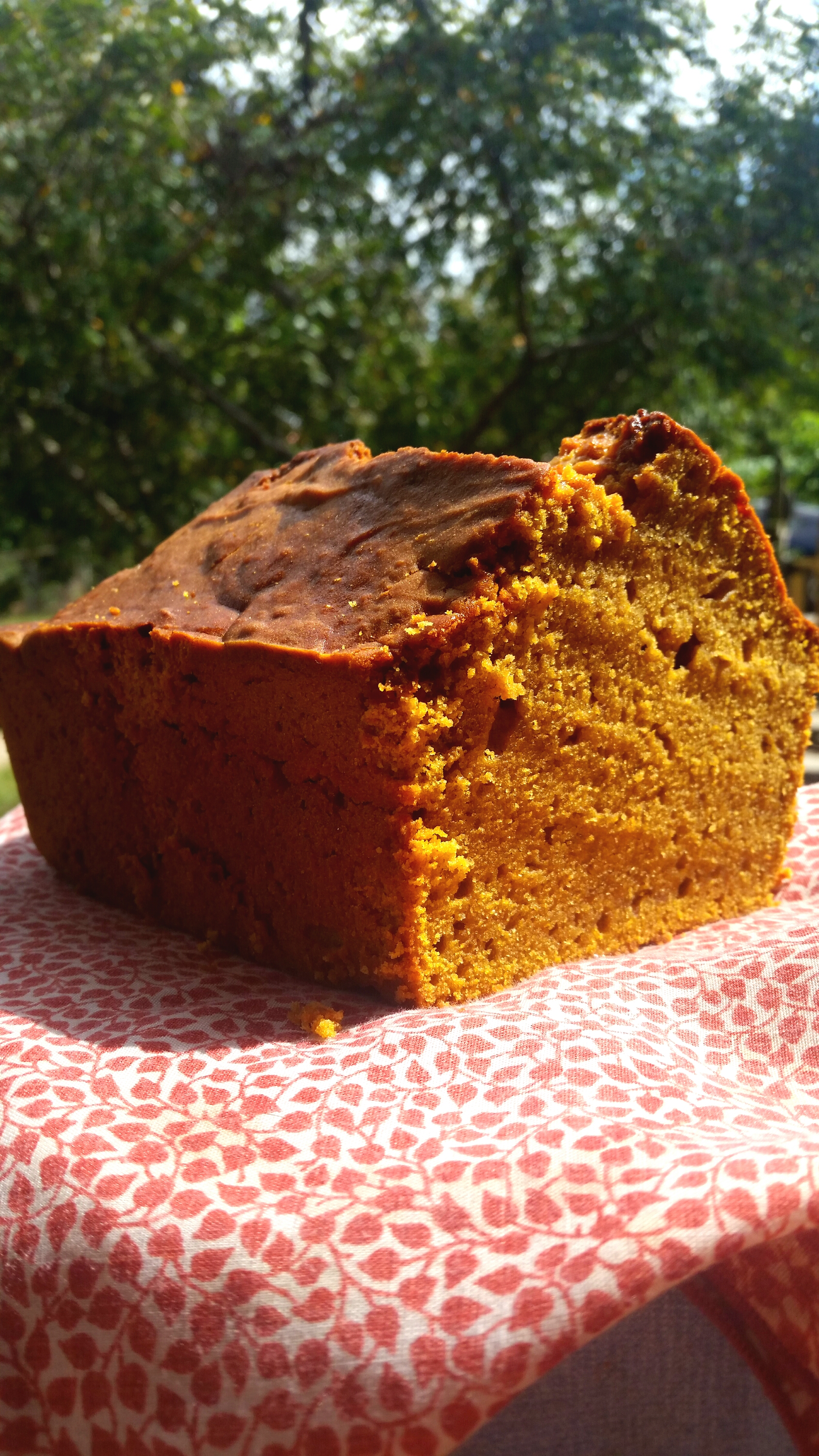 Glenda and Bonnie are also known for their pumpkin recipes. You will be well taken care of every Sunday morning when they treat you to their pumpkin spiced pancakes. They are wonderfully delicious and a big hit with everyone at the lodge. They are made from October all the way through November so get in and chow down while you can!
Pumpkin Bread recipe
3 ½ C all-purpose flour
4 small eggs or 3 large eggs
2 C brown sugar
2 C canned pumpkin pie mix
1 C coconut oil
2/3 C coconut milk
2 tsp baking soda
½ tsp salt
½ tsp ground clove
Zest of one orange
Directions.
Pre-heat oven to 350 degrees.
Add flour, baking soda, salt and cloves into a bowl, mix well and set aside.
Melt the coconut oil and set aside.
Whisk eggs then mix in (one at a time) sugar, pumpkin, coconut milk and then the oil. Add the orange zest.
Mix the wet into the dry.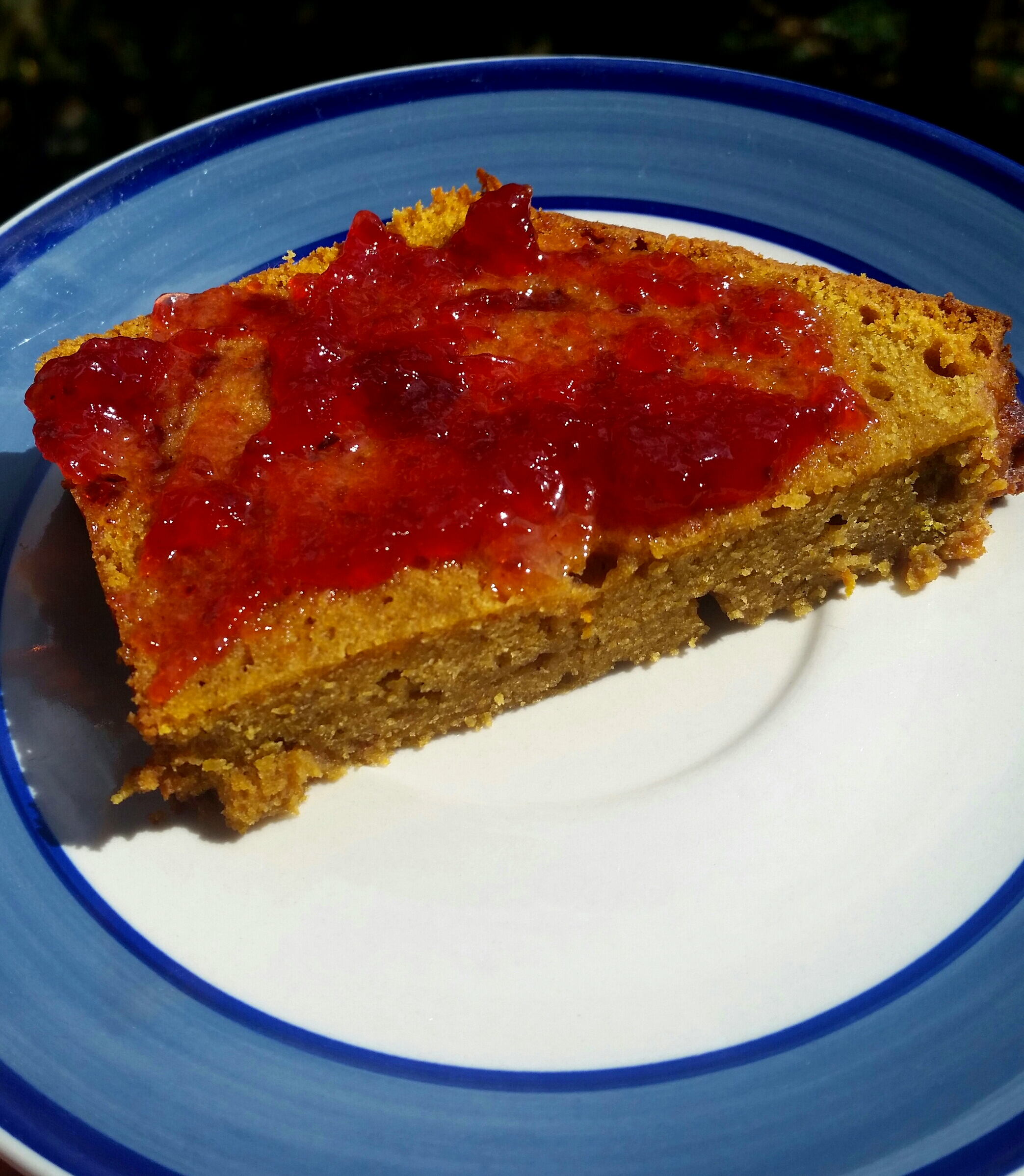 I used a 10 x 6 loaf pan that is 3 inches deep but any baking pan will do. It just depends on how thick you want the bread to be when it is done. I set the timer on this for an hour but it had to go longer because of how thick I wanted the bread to be. An extra 30 minutes and it was done. Just remember that a different pan will result in a different time so just keep an eye on it. I've never gone wrong with this recipe! I think it is the coconut milk that makes the bread so moist. Enjoy! And please do let us know how it turned out for you!
Written by Kate Randall