This year has been a very unusual year (and that's an understatement), full of interesting oddities, new habits and obsessions, both in life and work. One surprising development in 2020 is the rapid growth of holiday home decorating, including an increased demand for real Christmas trees. Did you know that North Carolina is number two of the top six states producing real Christmas trees? And Western North Carolina (WNC) is home to 99% of those trees! But there's more. Keep reading to learn 7 interesting facts about NC Christmas trees.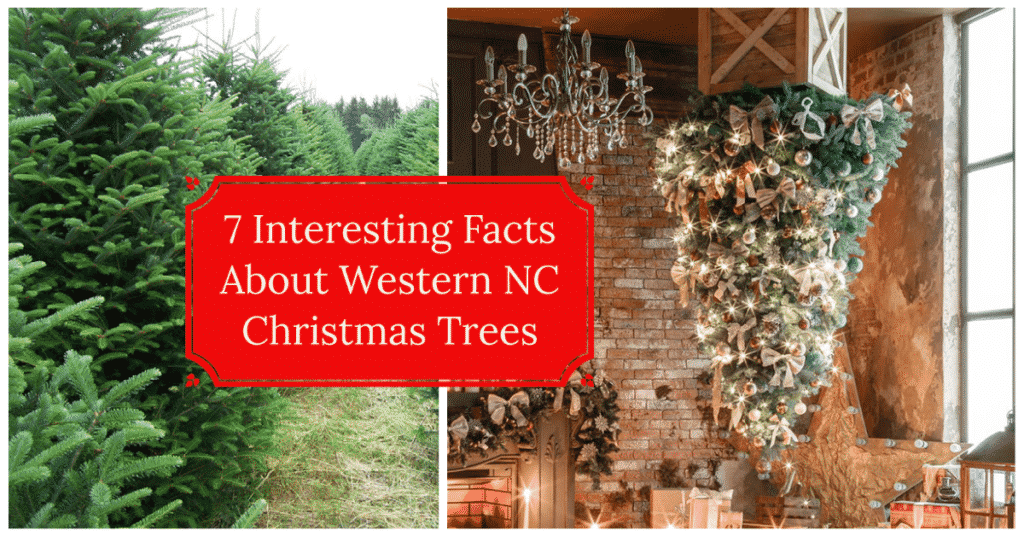 A Bit of Tree Trivia
But first, a little tree trivia: Did you know that the first Christmas trees began with the Early Romans, who used evergreens to decorate for Saturnalia, a festival they celebrated in December? We're also willing to bet you didn't know that people used to hang their Christmas trees upside down from the ceiling (around the early 1900s it was the custom in Poland). And you might not know that the first person to hang lights on a tree was not Thomas Edison, but his associate, Edward Johnson. People originally decorated trees with candles, and Johnson thought it would be fun (and less of a fire hazard) to use electric lights.
1. The "Perfect" Christmas Tree: The Fraser Fir
The Fraser Fir is native to Western North Carolina, and it only grows in higher elevations in the Southern Appalachian mountains. This beautiful tree is believed to be the premier Christmas tree species in the United States, primarily due to its soft needles (which have good staying power even after being cut), pleasing aroma, and strong branches from which to hang ornaments. The bonus is that it has the ideal Christmas tree shape.
2. The Fraser Fir is Everywhere in Western North Carolina

In addition to Buncombe County (home to Asheville), the Fraser Fir is grown in Alleghany, Ashe, Avery, Haywood, Henderson, Jackson, Macon, Madison, Mitchell, Swain, Transylvania, Watauga and Yancey counties.
3. WNC Fraser Fir – A White House Favorite
As recently as 2018, the official Christmas tree at the White House was a WNC Fraser Fir. In fact, since 1971, the White House has selected WNC trees 13 times.
4. Environmentally Friendly and Made in the USA
Real Christmas trees are a renewable, recyclable resource, and an ideal solution for reducing carbon. Approximately 350 million Christmas trees are now growing on U.S. farms, and as they grow, they will start to store carbon. In contrast, artificial trees contain non-biodegradable plastics and possible metal toxins such as lead. Plus, roughly 92% of all artificial trees are manufactured in China.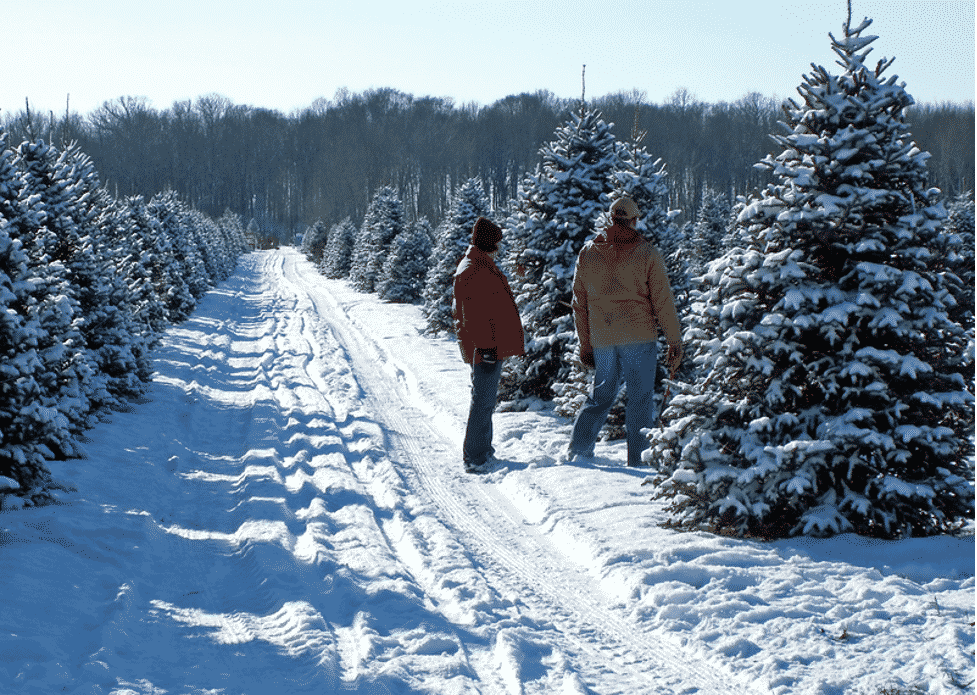 5. Christmas Tree Farms in NC

There are approximately 350,000 acres of Christmas tree farms in the US. North Carolina has 1,300 growers producing Fraser Fir Christmas trees on an estimated 40,000 acres – approximately 11% of the nationwide acreage!
6. Real Christmas Trees are Self-Renewing
For every Christmas tree harvested, 1 to 3 seedlings are planted the following spring.
7. What Are the Other Christmas Tree-Producing States?
Ranked in order, the top Christmas tree producing states are Oregon, North Carolina, Michigan, Pennsylvania, Wisconsin and Washington.
So what if you can't tell the difference between a Leyland Cypress or a Fraser Fir? You will always enjoy a great stay at Wildberry Lodge, a beautiful and beloved vacation getaway in WNC's Smoky Mountains just minutes from downtown Asheville, NC and the Biltmore Estate. Check out our affordable bed and breakfast specials and packages. Upon your arrival, relax by the fire in our Great Room featuring our 32-foot tall hand-crafted stone fireplace. We've got miles of hiking trails, spacious decks, cozy and comfy beds and sofas, and a sumptuous complimentary breakfast every day. Book online or call us at 828-683-2525 to reserve your room or cabin suite for a wonderful winter weekend escape!