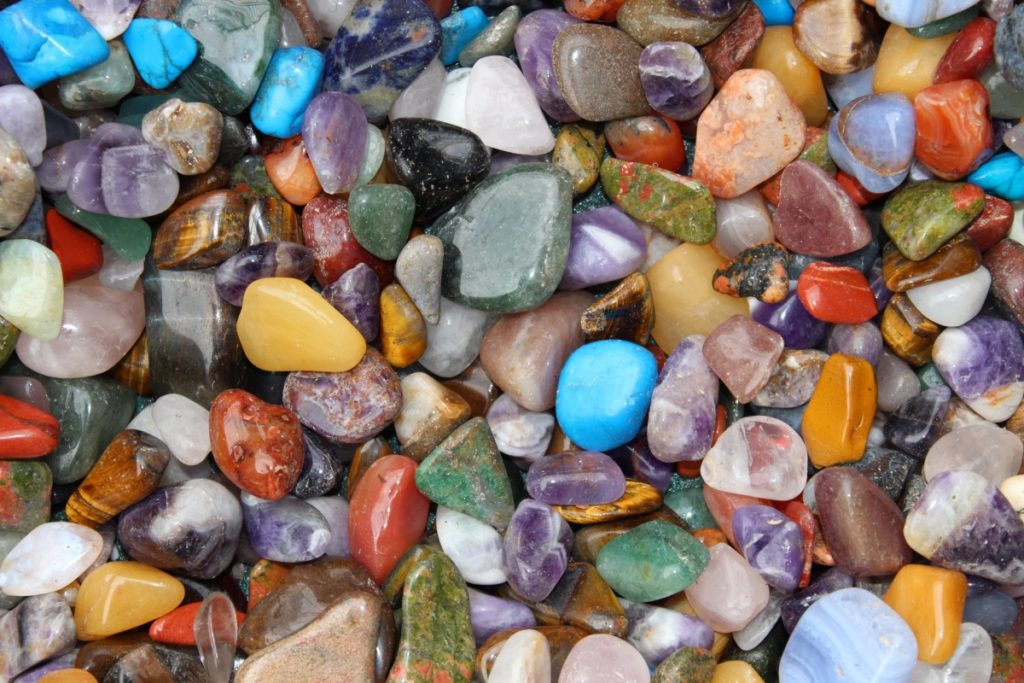 Rockhounds are welcome here, and when you find your rubies, opals, and emeralds, you're welcome to share with us! The Asheville area has seen a plethora of rock hunters in the area recently and expects an influx now (July 21-28, 2019) for the 16th Annual Western North Carolina Rockhound Roundup. Organized by the Mountain Area Gem and Mineral Association, it coincides with the larger Franklin Gem and Mineral Showcase, which began in May. Come for this final weekend and trade, buy, sell, and learn.
If you miss it, another MAGMA event, the biannual Gem, Mineral, and Fossil Show, is coming to Arden, near Asheville, September 13-15, 2019. But gems don't have calendars. Precious jewels can be found in the mountains and mines of North Carolina any time.
Rock collectors and geologists alike visit the area hoping to find the next 1,000-carat jewel such as the 1,061-carat sapphire found in 1995 at Gold City Gem Mine. Nearest to Wildberry Lodge is a tourist favorite, Elijah Mountain Gem Mine, in Hendersonville. This operation includes a mine, the largest gemstone and fossil store in North Carolina, nearby waterfalls, and a goat petting area. It provides indoor flumes for year-round digging.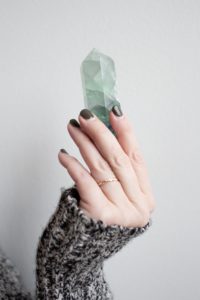 About an hour away on the Great Smoky Mountains Expressway you'll find Franklin, the Gem Mining Capital of the World. Several mines surround the town and are represented at the showcase, but they are worth a visit as well. There, visitors get to dig and sluice and come face to face with the state's mining history. 
Mines near Wildberry Lodge that are open for visits in addition to Gold City And Elijah Mountain include Cowee Mountain Ruby Mine; Jackson Hole Trading Post and Gem Mine; Mason Mountain Mine and Cowee Gift Shop; chimney Rock Gemstone Mine; and Rose Creek Mine.
Mining remains a strong industry in North Carolina, and this is evident particularly as you travel east. It's more likely that mica or quartz is being mined than gold or diamonds, but it is being mined. For instance, the quartz found in Spruce Pine is used in almost every computer, cellphone, iPad, and watch in the world. The quality and wide variety of rocks, gems, minerals, and fossils that have been unearthed in western North Carolina attest to the richness and age of the Great Smoky Mountains.  
At the shows, you'll see the evidence of this. Those attending will find common and rare specimens on display and for sale. Expect demonstrations of rock spinning and identifying. Jewelry making is often showcased and jewelry is always available for purchase. Lapidary equipment is often available for sale as well. You may find faceted gemstones and many facets of rock art.
Also, visit the Franklin Gem and Mineral Museum, located in a historic jail, to see a large collection of stones and more from around the world. Most places and events feature activities geared toward kids and an opportunity to mine for gold and other stones. 
Let Wildberry Lodge Bed and Breakfast be the place that smooths your rough edges as you prepare for and unwind after your mining adventure or show. Just because you love rocks doesn't mean you have to sleep on them. Take a tumble here. Book your room for the September show now.