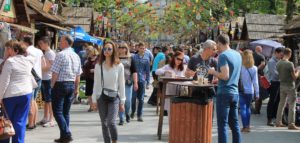 The VeganFest on June 9, sponsored by Brother Wolf Animal Rescue in Asheville, advocates more than a way of eating. Personal health and environmental health come together at this event. We appreciate that at Wildberry Lodge and are committed log by log to sustainable living.
Logs are part of the environment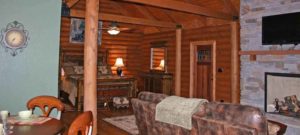 The log cabin design of our lodge and cottages is purposely chosen to be better for the environment. Logs are a renewable and recyclable building material. Logs create great insulation because of their ability to store and delay the transfer of heat – their thermal mass.
That means we can keep you comfortable here and be incredibly energy efficient while we do it. Thermal mass also will lower the noise reaching you from outside your walls.
The log cabin fits nicely in the woods. Our 700-foot rock well also fits well and provides great drinking water. You'll notice with the first sip. It also makes our coffee extraordinarily flavorful. We provide reusable (BPA-free) sports bottles so you can carry it around, keep hydrated, and not add plastic pollution to the ecosystem.
Health and fitness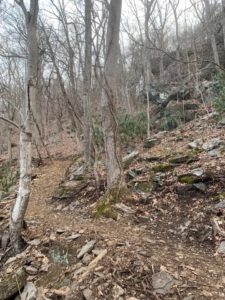 We've carved out our first trail around the lodge that stays true to the ruggedness of the woods, yet allows walkers of all levels to take a hike without getting in the car first. It's our natural fitness center.
We will continue to make Wildberry a place that honors the mountains. With speakers, booths, and information covering food and recipes, fitness, environmental protection and restoration, sustainability and more, we know VeganFest could be a source of new ideas.
Animal rescue
And doesn't it make perfect sense for the vegan community to be connected to animal saving efforts? VeganFest is sponsored by Brother Wolf Animal Rescue, a no-kill animal rescue. Our four lovable pups are rescues, and it's hard to imagine our lives without them. We encourage animal lovers, regardless of their food choices, to look into the work and needs of BWAR.
Visitors to VeganFest are invited to make it a multi-day forest retreat at Wildberry Lodge. Book your room today.
But know this: We have vegan recipes, some tried and true, and some we are eager to try. Let us know when you're coming, and we will get the stack out to fulfill your dietary needs.