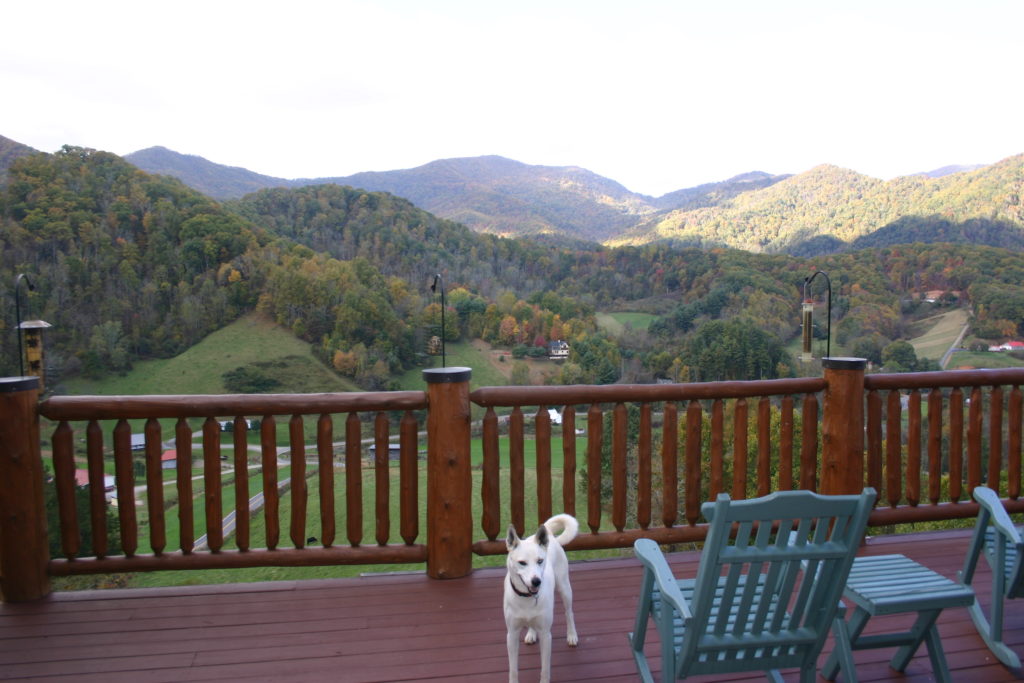 Do you love camping? Do the people you love hate camping? We have a great getaway solution for you. Spend your vacation at Wildberry Lodge. We create the perfect environment for both the camper and the "glamper." Yes, glamping is welcome in our neck of the woods.
1. Bed or sleeping bag
The person who would rather sleep on a cushy mattress under plush covers instead of the hard, cold ground cushioned only by a sleeping bag will be happy in any of our rooms, but all parties might be most satisfied by reserving the rooms with balconies. Unroll your sleeping bag there to sleep under stars. Or open the doors, feel the night breeze, and listen to the crickets from the bed.
2. Cabin in the woods
This bed and breakfast is a bonafide log cabin! It's handcrafted with full trees. And just like any good, authentic log cabin, we're in the woods. Yes, we have nice amenities, like running water, but it's still a woodsy experience. In fact, we're positioned so that the views are spectacular. You're high enough to look out over farmland and forest, and you can soak up mountain views.
3. Hiking or walking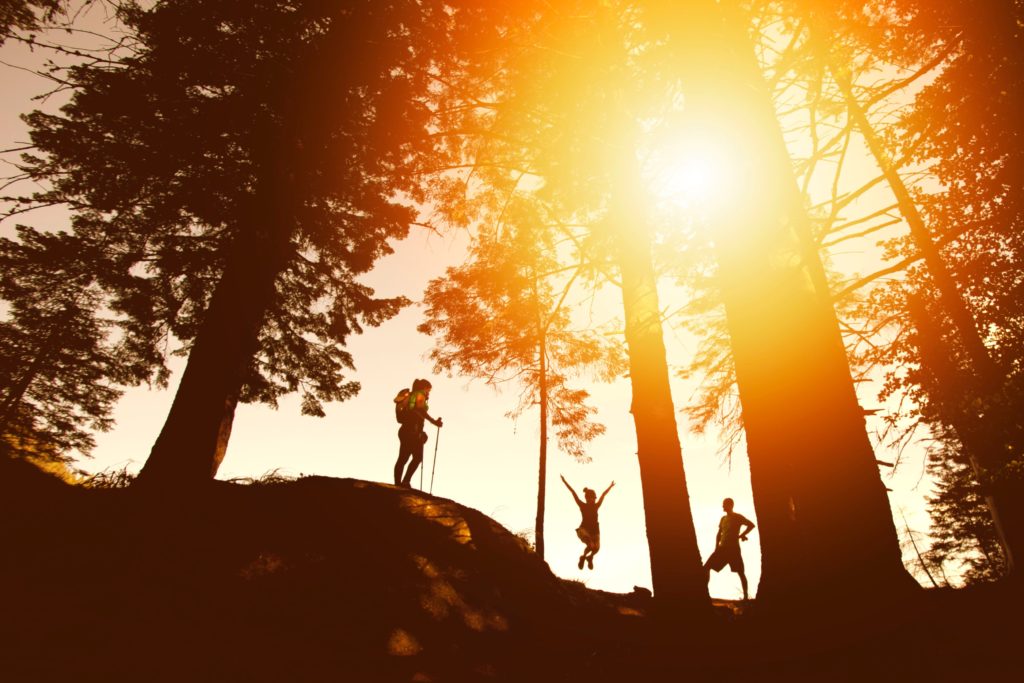 Campers are often hikers. We're prepared for you. A hiking trail is right outside our door. Our first professionally designed trail is two miles around and more are planned. Serious hikers enjoy our location to easily get to trails near the Blue Ridge Parkway starting in Asheville. They leave their non-hiking companions in town for art walks and wine and beer drinking as they walk the Craven Gap Trail and chug Gatorade.
(Interestingly enough, both the campers and the glampers enjoy our spa upon their return. It makes perfect sense to us!)
4. S'mores by the campfire
We've got a campfire. Many would call it a fire pit (which many non-campers prefer) but the crackling and smell are the same. It is perfect for telling stories around and melting marshmallows for s'mores.
5. "Tent" games
And when the fire has died down but sleep is not yet calling your name, head up to our loft or over to the game room, gathering places in our inn. Like any good camp pack, we've got games among our necessities. Find cards and board games, but also enjoy tabletop shuffleboard and billiards. Try packing those in your backpack!
Bonus! Hot, tasty breakfast
You'll also have a fresh, hot breakfast, just as you would when camping. But this is better than what you generally cook over a campfire. It's a four-course meal that includes a small dessert. Seriously, wouldn't you rather have someone else make and serve you a scrumptious breakfast? A different one every morning? Never have the same meal twice during a stay! Well, if this isn't preferable, you're free to pass … on blueberry pancakes or fruit crepes or egg and cheese soufflé or bread pudding with sauce or whatever delicacy your hostess and chef dream up.
Regardless of what you decide on for breakfast, you don't have to choose between comfort and roughing it. We are the perfect place for gentle camping, a relaxing, family trip—kids welcome. It's possible that after vacationing with us, you won't need to rest afterward. Book your camping getaway at Wildberry Lodge for both a wild and a luxurious time. Rustic, refined, or both, your choice.