Hello, spring! You're right on time! The forest will soon be lush with new growth. The Great Smoky Mountains are coming alive. Water rolls and heads to the river. Birds twitter and forest creatures can be spotted scurrying along. And the flowers bloom.
From the balcony of your Wildberry Lodge suite, take a spring break and enjoy the wildflowers as they pop up to decorate the mountains. Let them be the markers on your path as you venture onto the Blue Ridge trails.
Annual Spring Flower Show at Biltmore Estate
And should there not be enough wildflowers to stimulate your spring fling, head over to Biltmore Estate for the annual spring flower show anytime from April 1 to May 23. Biltmore Blooms is seven weeks of continuously changing explosions of color. From daffodils to azaleas, an organized cacophony spreads joy inside and outside of the 8,000-acre property.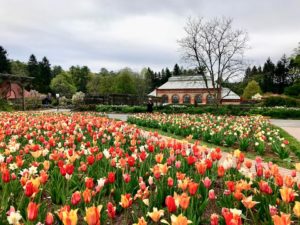 Wildberry Lodge is happy to partner with Biltmore to offer our guests tickets that allow them two-day access to the grounds and house. Check the calendar for tours and events.
Spring Flower Festivals in Asheville
In addition to the Biltmore flowers, the acclaimed North Carolina Arboretum in Asheville has its own share of floral events, including the Orchid Festival on April 6-7 and the Rose Exhibition Show on May 25-26. Not all things must bloom. Check out the Herb Festival on May 3-5 and World Bonsai Day on May 11. The charm of the Asheville area in spring may give you a new leaf on life.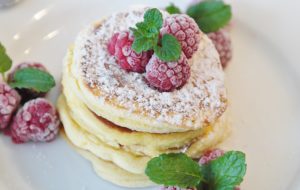 But before heading over to Asheville or the park, be sure to enjoy your scrumptious Wildberry Lodge breakfast. It will rival the anything you find in town (and you've already paid for it). But truly, the Wildberry chef knows how to mix and blend ingredients to create culinary delights for breakfast. And the locally sourced foods only make the gourmet meal richer in flavor.
You might not expect to be served crepes, egg soufflés, and frittatas at a log cabin abode, but many things about our lodge don't fit the bare-bones stereotype of a log cabin. We are an eclectic mix of rustic and elegant that will provide you a special experience. Reserve your room for spring now.