Wildberry top picks for a great lunch in town
The dizzying array of choices that Asheville offers in terms in restaurants can leave one feeling paralyzed and not knowing which one to pick! I get it. I live here and I still act like a kid at a candy store when it comes to picking a place to eat. I want that one and that one and ohhhh….THAT ONE TOO!!!! Well, the Wildberry Lodge has you covered! We have compiled a tried and trusted list of eateries that will not disappoint! Check out our top picks from contemporary Chinese, Indian, Southern and of course…BBQ!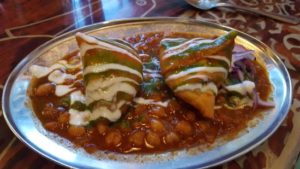 Red Ginger Dim Sum and Tapas- Located on Patton Ave in downtown Asheville and offers a clean and delicious take on Chinese food. The flavors are bold and truly feel healthy. This is not your average Americanized Chinese joint! No, no, no. They offer amazing food with a traditional and contemporary blend.
Luellas BBQ- Conveniently located off Merrimon Ave close to downtown is an outstanding BBQ joint! Inspired by southern tradition passed down by grandmothers, the meat is flavorful and always tender. The side options are out of the park delicious! Try out their smoky potato salad and collard greens!
Twisted Laurel- This local favourtie has a new location off Leicester Highway close to the Wildberry Lodge! We are very excited to have the likes of Twisted Laurel grace our town! These folks blend Americana with Greek and they nail it! They serve generous portions and the ambiance is relaxing and open too! I highly recommend the Greek side of the menu but the burgers are incredible too! You just can't go wrong here.
Chai Pani- Chai Pani excels are Indian street food and is located downtown off Battery Park Ave. Their fare is fun, affordable and delicious! I love going here for a mango lassi and the Aloo Tiki Chaat because they are perfect comfort food for me! Another plus about going to Chai Pani is how vibrant and brilliant the art works is on their walls, showcasing the beautiful colors of India.
Tupelo Honey- Located in downtown off of …….. is the epitome of downhome southern comfort food! I'm talking scratch made fried green tomatoes, fried okra, pot pies and ribs ya'll! The works! This place is a local favourite and often times one of the most anticipated places for grub by or tourists and Wildberry guests!