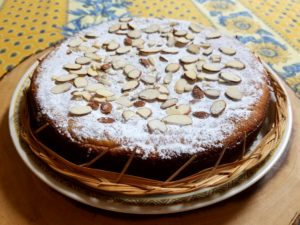 Do you like oranges? Do you like almonds? Then do I have the cake for you! I have seriously stumbled upon the cake of all cakes! This delightful dessert is mouth wateringly moist with a bursting orange zest, wholesome almond flavor and a delicate sweetness. It's neither too heavy or too sugary and it works perfectly as a coffee cake too.
This recipe is adapted from Claudia Roden's 'Middle Eastern Food' cookbook. It is Arabian magic, through and through. A perk to this recipe is that it is gluten free and dairy free. The North Africans as well the Spaniards are known for using nut based flour for their cakes as opposed to using wheat flour like we are accustomed. Gluten free is not a fad there but gluten free methods for their desserts has many a main stay for thousands of years.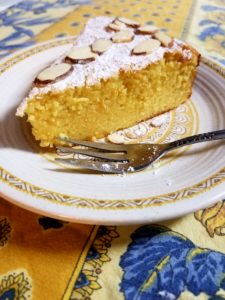 I hope you enjoy this outstanding recipe! If you give it a go please feel free to let us know how it went for you. We love to hear feedback from our readers!
Almond and Orange Cake
2 large oranges
6 eggs
1 Cup sugar
1 teaspoon baking powder
1/5 C Almond slivers
Powdered sugar for dusting
Wash the oranges and simmer them, unpeeled, in water to cover for 1 to 1 1/2 hours. Cool, cut them open and remove the seeds unless they are seedless oranges, which I recommend. Puree the oranges, including the peel, in a food processor or blender.
Preheat oven to 400 degrees.
Beat the eggs in a food processor or large bowl by hand. Add the remaining ingredients, including the orange puree, and mix thoroughly. Pour into a buttered and floured cake tin, with a removable base if possible.
Bake for one hour, or until a knife inserted in the center comes out clean. Cool in the tin before turning out.