Lake Eden Arts Festival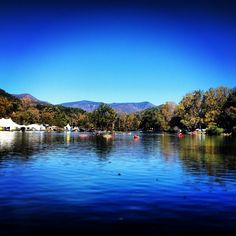 I would be remiss not to touch upon the importance of our iconic biannual celebration of culture, music, community and art. The Lake Eden Arts Festival is akin to a round-up of everything that Asheville stands for. If you are visiting and you really want a thorough introduction into everything that is Asheville then I suggest going to LEAF.
LEAF is different than most festivals I have been to for many reasons. Of course you have music and art and delicious food but the options available to you outside your basic festival fare are insanely varied. I'm just going to start naming off some of the available shenanigans; massages (including couples massage), zip-lining into the lake, poetry slams, drum circles, Irish dance, belly dance demos (actually every dance you can think of), puppetry shows, water sports and water slides, forest ID walks, rock climbing, yoga, kayaking and I think my head might explode if I go continue this list because it is seriously exhaustive!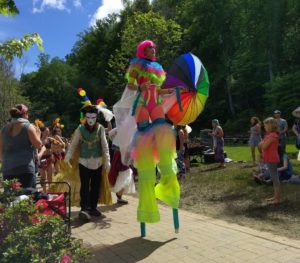 At first I thought I would find this long as day list of things to do overwhelming, however, when I got there I really appreciated having fun in a scheduled environment yet having completely spontaneous experiences at the same time. It was refreshing to just relax and go with the flow.
Lake Eden Arts Festival is located in Black Mountain right below the majestic Mount Mitchel. The Blue Ridge serves as a back drop that surrounds the festival grounds with a large picturesque lake that mirrors the mountains. It is truly breath taking.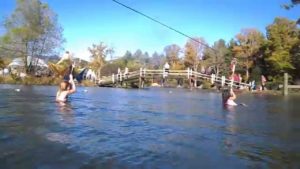 This festival is so enormous and popular that we have it not once but twice a year! Once in the Spring and again in Autumn. Tickets sell out fast so if you are interested make sure you get them quickly. The event is usually held each May and October and tickets prices vary depending on when you purchase them.