By now, you may have guessed that I am a sucker for a good story. I could relish and entice you with the full menu of Old Europe Bakery but there is a story to tell here and I simply cannot resist!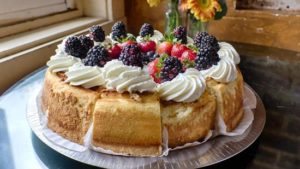 Café's throughout the world are central to familiarizing oneself with the village or town that we live in. They are the beacon that brings the people in from the streets to discuss the going-ons of life, politics and family over hot coffee and a warm pastry in their belly. It is not uncommon for these daily meetings of people that were once strangers within a village or community to become extended family. The owner of Old Europe Bakery has brought this concept and so much more to the table here in Asheville.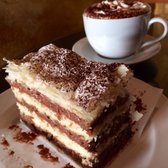 Melinda Vetro began baking when she was merely 3 years old in Hungary. She learned to bake with her grandmother and has the fondest memories of being covered head to toe in flour. This love for baking brought her to school to become a pastry chef. She knew she wanted to share her passion with people of all walks of life and that good food has the power to bring people together. The kitchen, after all, is not only at the heart of a home but also at the heart of society.
In 1989, Melinda met her husband, Zoltan (also known as "Z") and together they immigrated to the United States with the shared dream of opening a café. It was love at first sight when their eyes fell upon the city of Asheville. They knew they had found their new home and the place they wanted to share their talents for baking with the community.
From this point on, the story takes many turns. Old Europe Bakery has opened and closed three times since they first opened their doors in 1994! There was limited growth in the city and fiscal hardships, breast cancer, divorce and an economic collapse. Times were tough, indeed! Melindas determination and perseverance saw her through the difficult times and got her to where she is today; cancer free, the owner of a thriving downtown bakery, feeding the bellies and souls of her community and spending her days being covered in flour. She made it back to her roots and could not be happier and I could not be happier for her! She has come a long way since Hungary.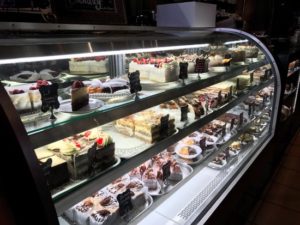 Ya'll, her baking is phenomenal. Hungarian pastries…..need I say more? I'm talking cakes, pies, cookies, danishes, tarts, custards and éclairs. This woman is a genius with confections!
Old Europe Bakery is located in downtown Asheville at 13 Broadway. Open 7 days a week from 7AM TO 11PM!