Luellas B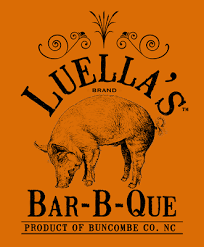 arbeque has some deliciously lip smacking smoked meats with a sweet origin story to go along with it! Not every restaurant can claim roots to their elders for recipes and inspiration but this one can and I'm just eating it up! Let's take a look at what Luellas Barbeque has to offer and how it got its name.
Although Luellas barbeque opened its doors in 2007, its history actual stems quite a way back. This smoke house was named after Grandma Luella; the woman who single handedly inspired her grandson to grow up with a passion for food and bring her recipes to life long after she left. Jeff Miller, the owner of Luellas and grandson of Grandma Lue, learned many things from his grandmothers' kitchen but among them all the one that stands out the most is to create with love.
Originally, Jeff Miller did not plan on being a chef and restaurant owner. He was in school at the University of Iowa and earning his degree in forestry. His mind and his time, however, kept luring him into the wonderful world of cooking and all the joyful memories of his youth. Eventually Luellas Barbeque was born and we've been reaping the benefits ever since.
They have a simple and stable main menu with a variety of meats offered, as opposed to just pork. They serve pork, beef brisket, chicken, turkey, andouille sausage and even tempeh. The mainstay sides are pretty basic like mac n cheese, collards, baked beans and vinegar slaw….but they keep it interesting with their rotating side specials! This visit I enjoyed a summer squash casserole that was just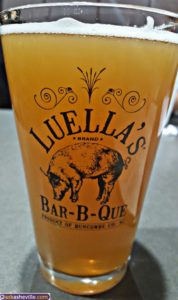 divine, a smoked mushroom salad and green chili cheese grits. They also offer a meat trio plate which is my favorite to get because I get to enjoy more meats at once.
The meats have always been tender, perfectly seasoned even without the sauce and wonderfully aromatic. The sauces are amazing too and they are certainly known for them.
Luellas is open 7 days a week and is located in central Asheville at 501 Merrimon Ave.
Hours:
Saturday 11AM–10PM
Sunday 11AM–9PM
Monday 11AM–9PM
Tuesday 11AM–9PM
Wednesday 11AM–9PM
Thursday 11AM–9PM
Friday 11AM–10PM