We love to talk about day trips from the Wildberry! By all means, we are a place that prides itself on helping ease cluttered and stress filled minds, offering a place to unwind and let the mountains carry your worries away….but we also like to see you get out there and experience something new and exciting! We just love hearing about our guests stories and adventures from their outings in and around town! Cherokee is a very different experience with much to offer. Check out these must-sees!
Harrahs Cherokee Casino
This Casino doubles as a resort so you can get little extras like a day at the spa. Play crabs, black jack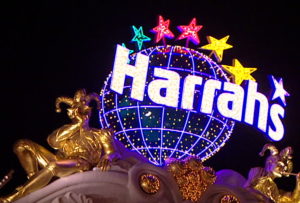 , poker, plenty of slot machines and an addition of new games. If you want to take a break from all that fun gambling you can always head over to watch a show or concert.
Museum of the Cherokee
Discover the story of the Cherokee people in this impressive museum that sets the scene for the Cherokee Heritage Trails. The Cherokee community presents its perspective on its own history and culture.
Unto These Hills Outdoor Drama
This is a story that is thousands of years old and has been preserved through the test of time. Set against the backdrop of the Great Smoky Mountains in Cherokee, the drama is presented under the stars at the beautiful Mountainside Theater night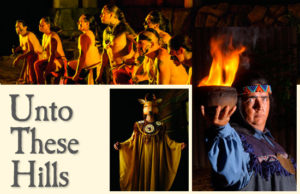 ly from June through mid-August.
Oconaluftee IndianVillage
This living history outdoor village portrays eighteenth century Cherokee on the mountainside above the town. Interact with villagers as they hull canoes, make pottery and masks, weave baskets and beadwork, dance and participate in their daily activities.
Elk in Cherokee
Watch majestic elk graze and interact in meadows at the Great Smoky Mountains and other areas around Cherokee. These beauties were once on the brink of extinction. They roamed freely through the Smokies but the last elk in NC had been killed by the 1700s. In Tennessee itwas the 1800s. This is a huge success and important initiative. Don't pass up the chance to view them!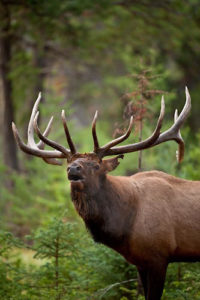 Mountain Farm Museum & Oconaluftee Visitor Center
Located at the entrance to the Great Smoky Mountains National Park near Cherokee, see historic farm buildings in an open-air museum and get plenty of great information from rangers. There is a collection of historic log buildings including a barn, house, applehouse, springhouse and a smokehouse. So much information and history right in front of your eyes and knowledgeable rangers to tell stories and answer questions.
Directions
Cherokee is just 52 miles from Asheville via I-40 West to Exit 27, then U.S. 19 to U.S. 441 in Cherokee (just over an hour's drive) via Maggie Valley. Or you can take the more scenic Blue Ridge Parkway, but this could take three to four hours. A great day trip is to ride the Blue Ridge Parkway to Cherokee and return the faster way via I-40.