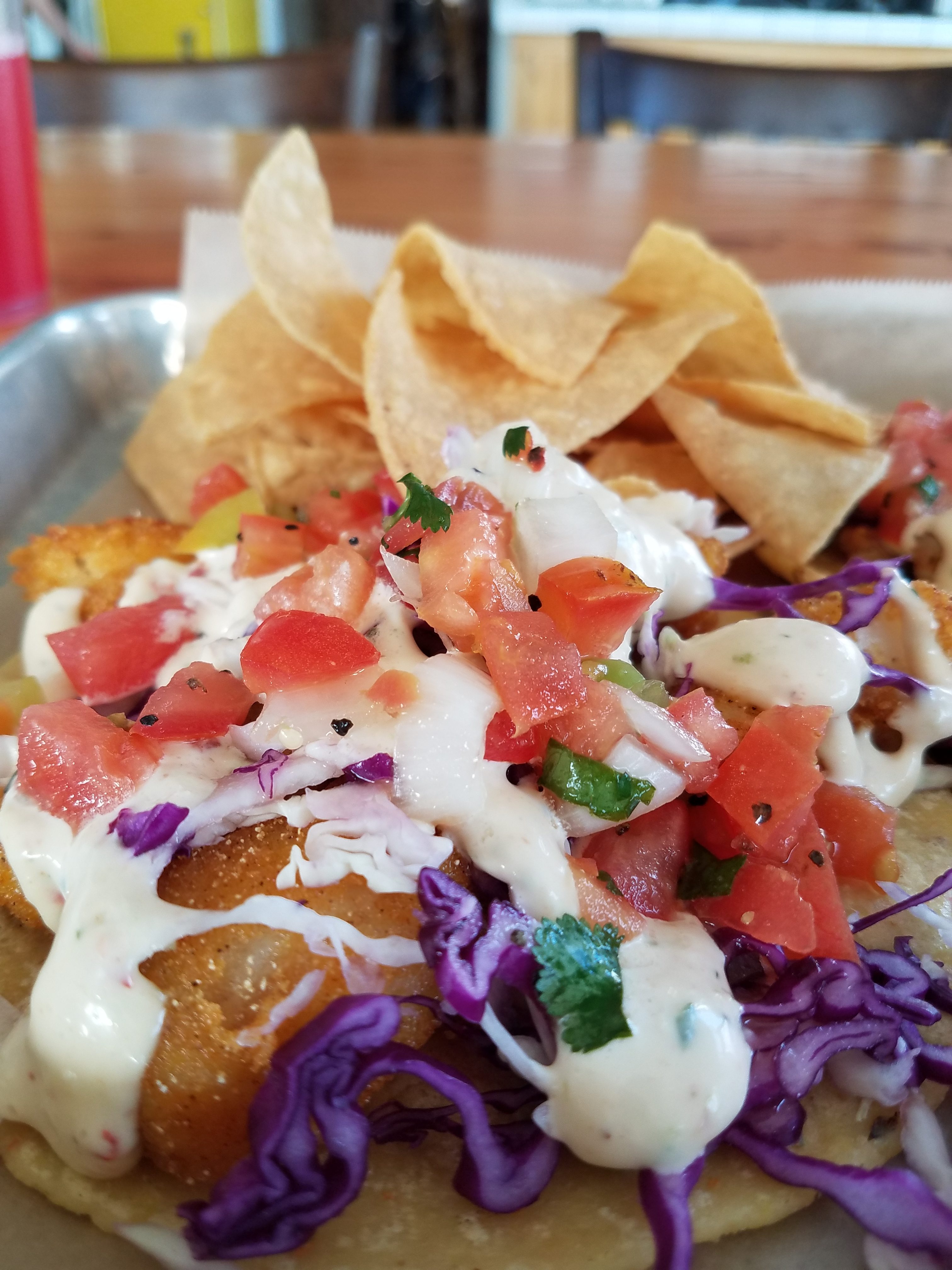 In the mythos of the Mayans and Aztecs, they believe that maize is sacred and woven into the very fabric of our creation. After tasting the goods at the Taco Temple it seems only fitting that they would bestow themselves that name. I for one, worship their tacos. And just like in the Mesoamerican cultures, it all starts with the corn.
I am extremely impressed with the corn tortillas served at the Taco Temple. They are made fresh and from scratch every day with house ground corn sourced from small farms in Oaxaca, Mexico. They are surprisingly thick and moist and effortlessly hold the weight of the generous fillings that go into your taco.
I usually get the baja and loreto tacos. The baja is fried pacific cod with cabbage and baja sauce. The loreto has tangerine-pasilla chile shrimp and let me tell you now that the shrimp are cooked to absolute perfection. They are juicy and incredibly tender and they do not short you any. I have also tried the borracha and al pastor tacos, both perfectly spiced.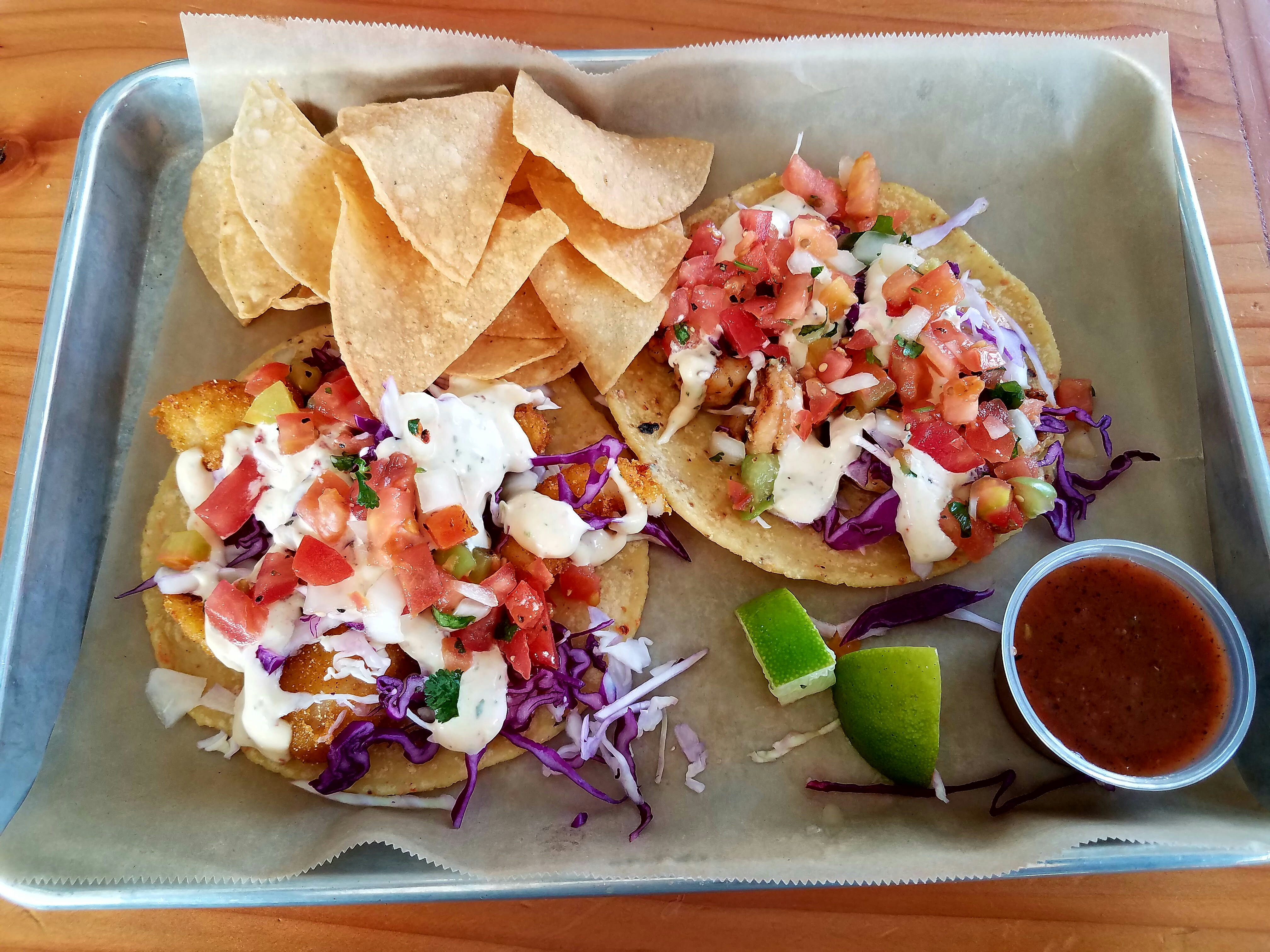 I appreciate many things about this place. Namely, their ethics when it comes to how they approach food. They have no microwave and no freezer which ensures us, their patrons, that we are being served the freshest possible ingredients on the daily. I have some knowledge of the inner workings of running a kitchen and having no freezer or microwave cannot be easy! So my hat is off to them for pulling it off.
The Taco Temple may get their food out to you fast but they definitely seem to be a part of the slow food movement. The take the time to slow roast the pork on a spit and slow cook the chickens in a rotisserie all day, making a delectably tender and flavorful meat for your tacos and/or tortas (basically a Mexican sandwich).
M
y only complaint about my experiences here are the margaritas. They are very good, very pricey and very small. Bummer. They do make up for it with their fun drink menu though. Hibiscus lemonade, horchata, Mexican coke and sangria are all available. This is the first place I have gone to for Mexican food where they offered horchata which is impressive enough for me!
If you find yourself hungry in Asheville and got a hankering for some vitamin T, then head out to the Taco Temple! They are located at 132 Charlotte St, Asheville NC.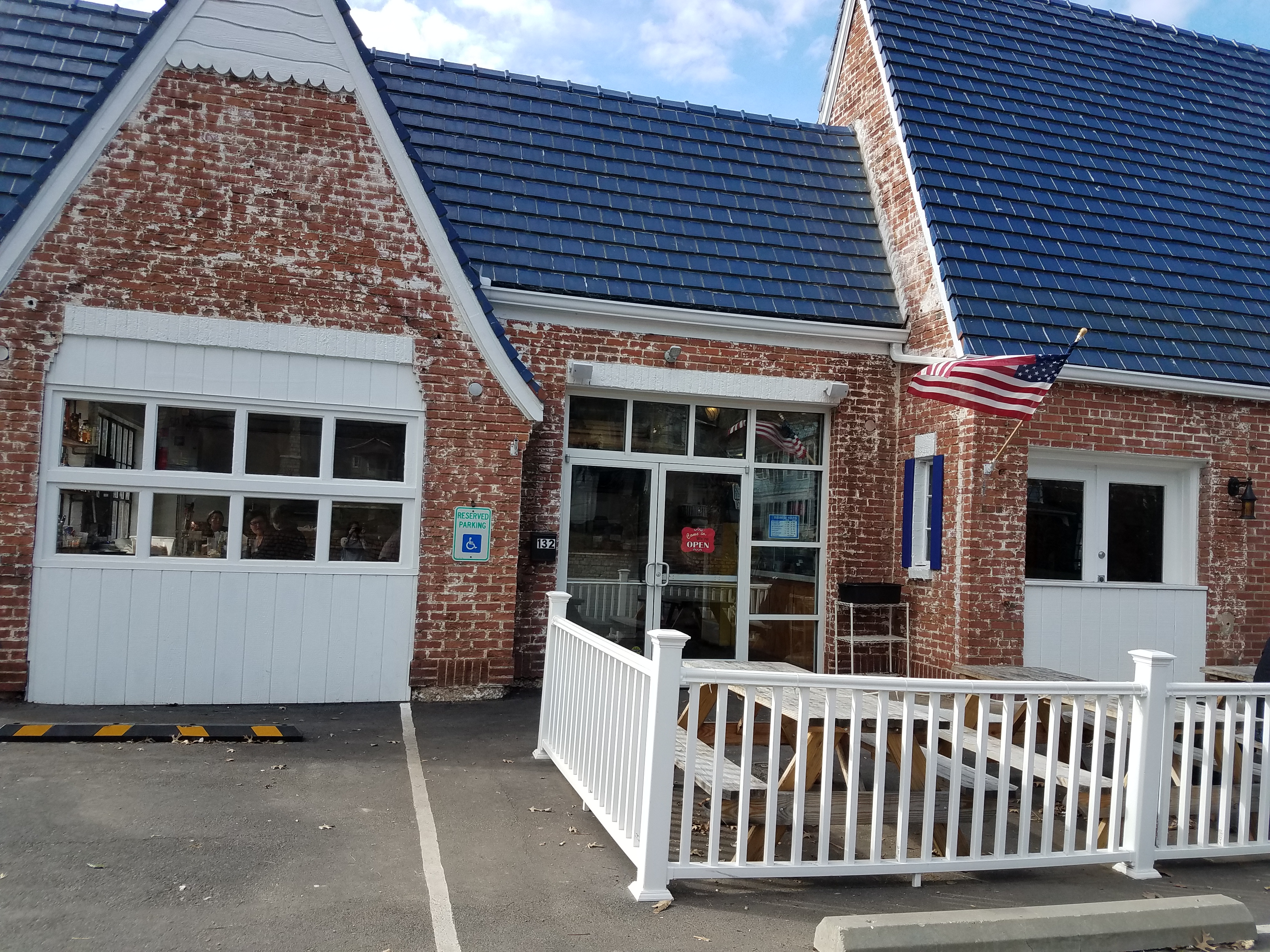 Hours
Monday-Thursday 11-9
Friday and Saturday 11-10
Sunday- Closed