Loretta's Café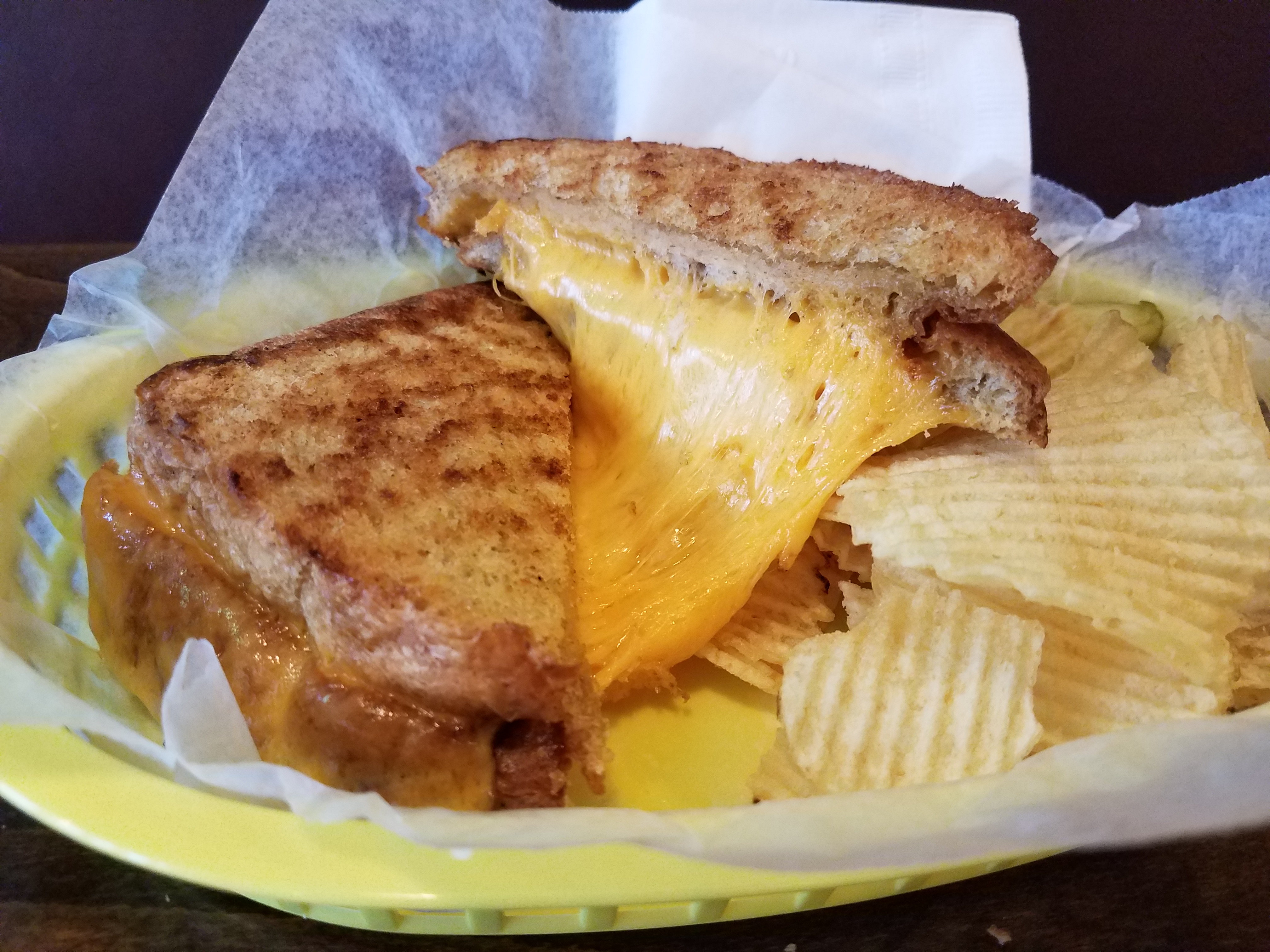 Looking for the ultimate comfort food? Look no further than Loretta's Café. They have been an Asheville staple since 1998 and have perfected the art of sammich making. Their art has less to do with reinventing the classics and more about perfecting them.
Sample selections of their classic choices are grilled cheese or grilled pimento cheese, tuna melt, smoked pulled pork, chicken salad, philly cheese steak and the reuben. Specialty sandwiches are also available such as the Big Bad Wolf with smoked pulled pork, ham, bacon, pimento cheese, coleslaw, Cajun mayo and creole mustard. Yeah, it's just as amazing as it sounds.
Lorettas has two entrances, one off of Lexington Ave and the other off of Merrimon. The first floor is an espresso and beer bar that you can access off of Lexington. When you enter you climb up a long flight of stairs to reach the second floor where the sammich making magic happens (If you want to skip the stairs then enter on Merrimon). They have a giant black chalkboard that highlight their hot and cold sandwich options as well as soup special of the day. I appreciate the soup and half sandwich combo they offer as they go hand in hand with a cold mountain day.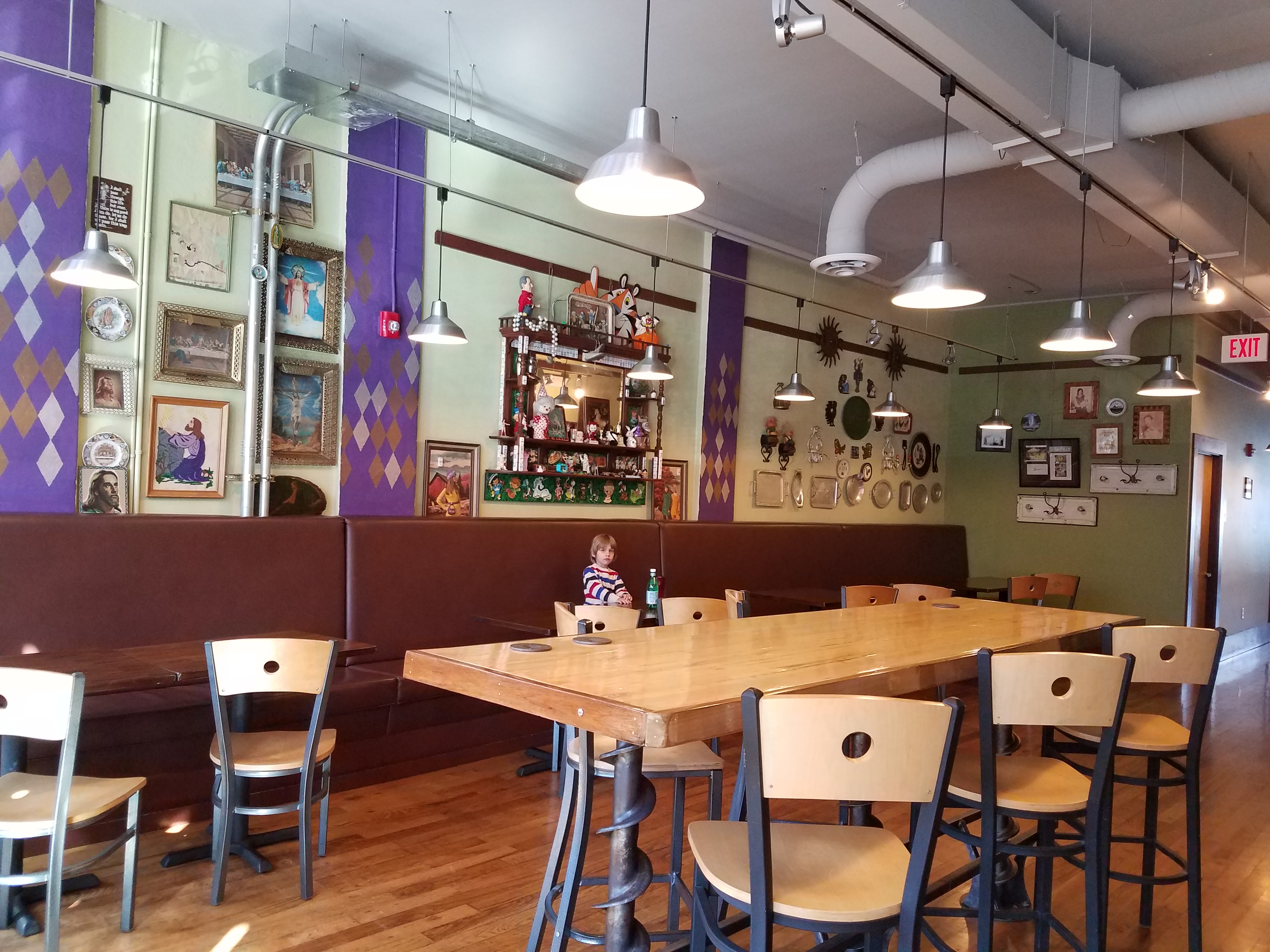 All the sandwiches are loaded. And I mean LOADED! The fillings are wonderfully generous and you get gobs and gobs of delicious cheese. I think it's the homemade fresh baked bread that really pulls it all together though. It is made with whole grains and is thick and soft and just brings the whole sammich worship together. I think as many times as I've typed "sammich" in this we could probably make a rather effective drinking game out of it…..
Sammich. Sammich. Sammich.
Inside Loretta's Café is really nice with lots of windows and plenty of sunshine to brighten up the place. They sport a sort of mardi gras theme with interesting and peculiar artwork on the walls painted by local artists. I think the best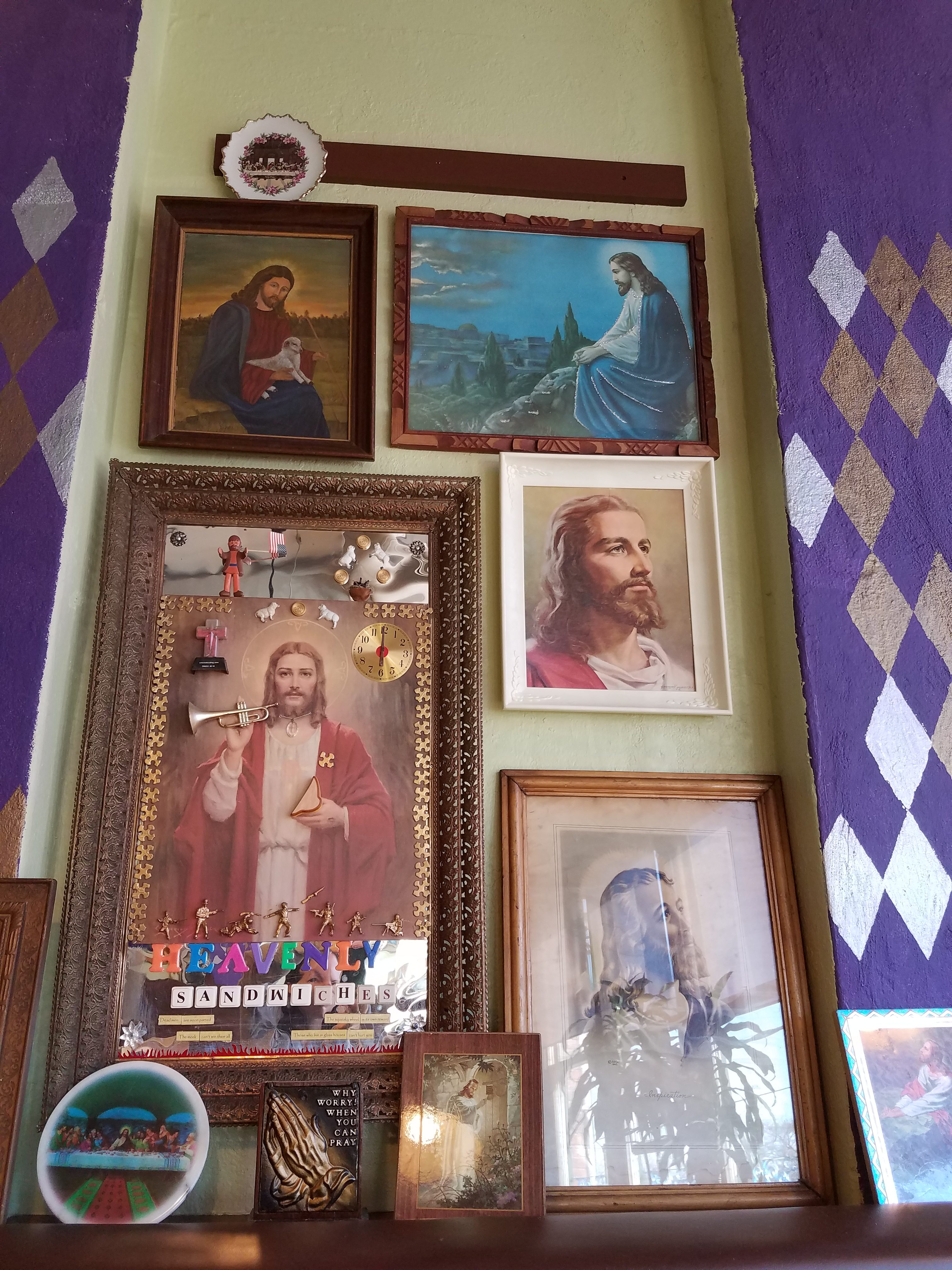 part of their décor is the totally random displays of trolls, jesus, boats and kids toys. It simultaneously makes no sense at all and all the sense in the world. It just works. The dining area is spacious and has a very relaxed feeling to it; so much so that when I am finished with my food I never once have felt the need to rush out. It's really nice.
Loretta's Café is open from 10am to 5pm and closed on Sundays. Their sammiches (drink!) are spectacularly priced from $4.50 to $7.75. They are located at 114 N Lexington.