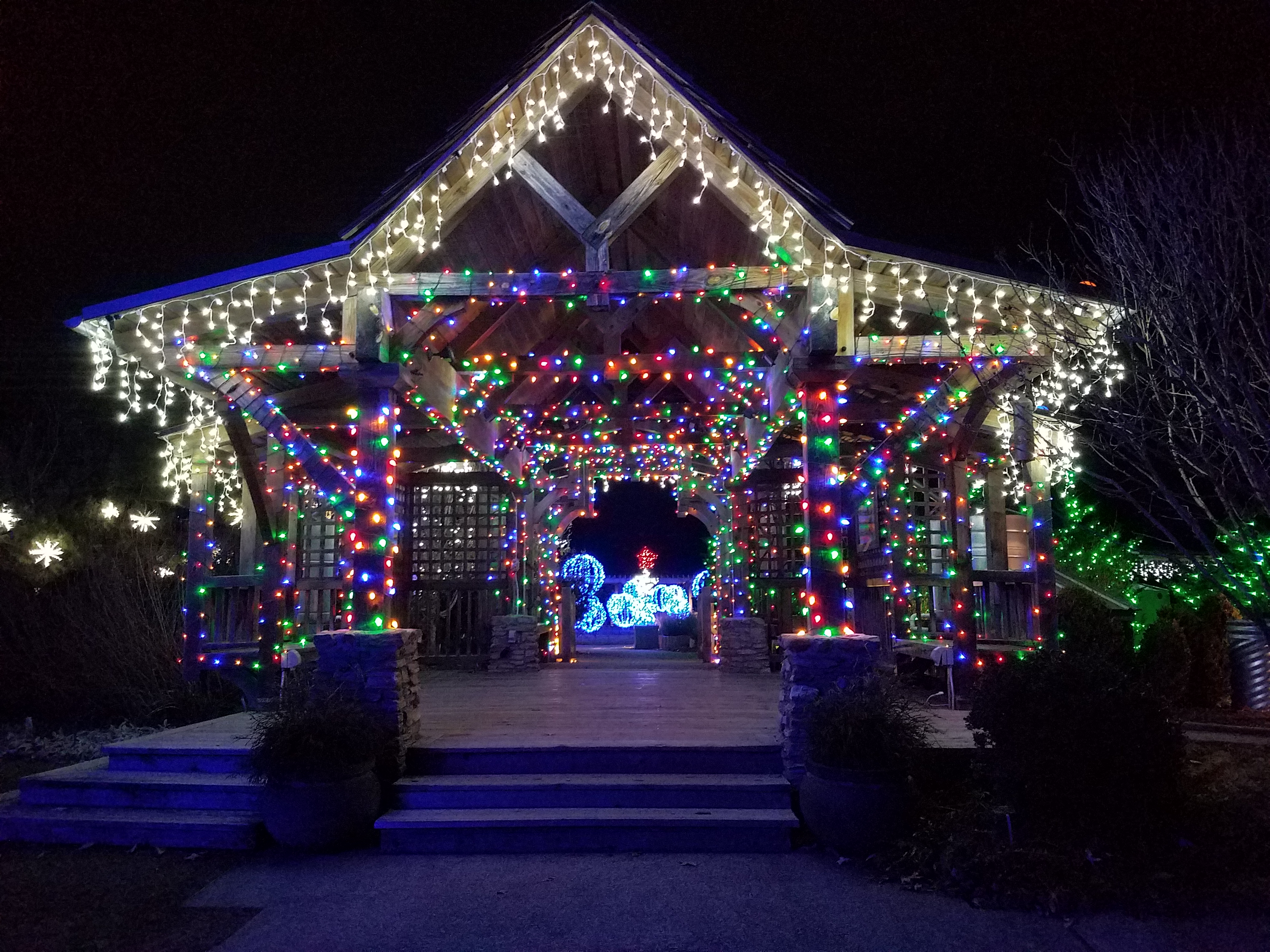 I can't tell you the joy it brought to my heart to bring my family to the Winter Lights show this year. We wanted to give ourselves and our son a special treat on Christmas Eve. It was rather warm this year for the holidays, so no snowy white Christmas morning for us. What better way to bring in more yuletide spirit than to spend an evening walking through a wonderland of beautiful lights with the ones you love?
The Win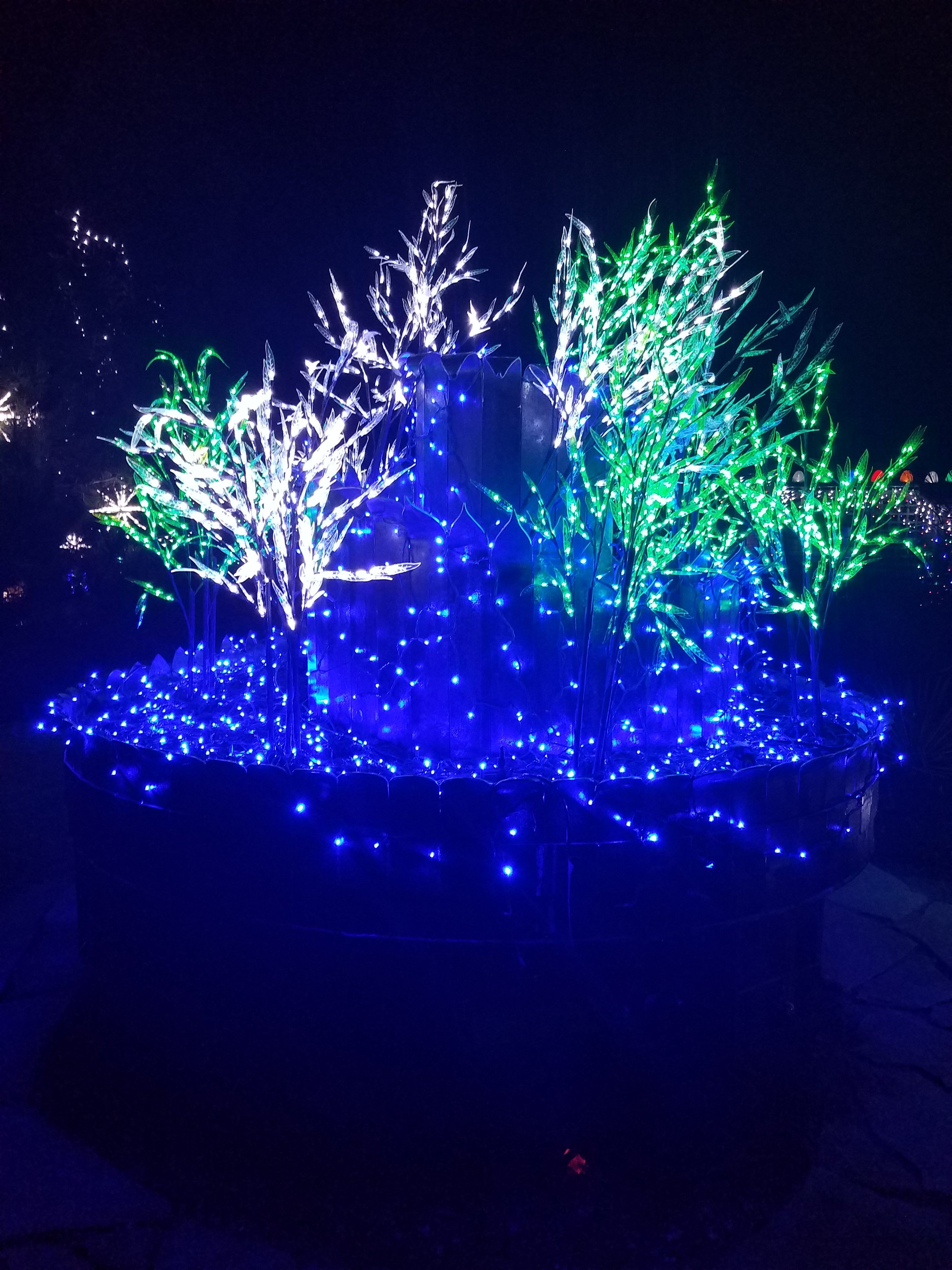 ter Lights show is held at the Asheville Arboretum and has had immense success in the three years since it began. They brought in the best of the best to bring us the perfect holiday aesthetics. Walt Disney World worked with Jerry Stripling who was their designer and event coordinator for many years and the NC Arboretu
m had the outstanding idea to gobble up his expertise for the design and execution of the Winter Lights show. You can definitely expect that "wow" factor with someone who has his hands in creating the look of Disney World!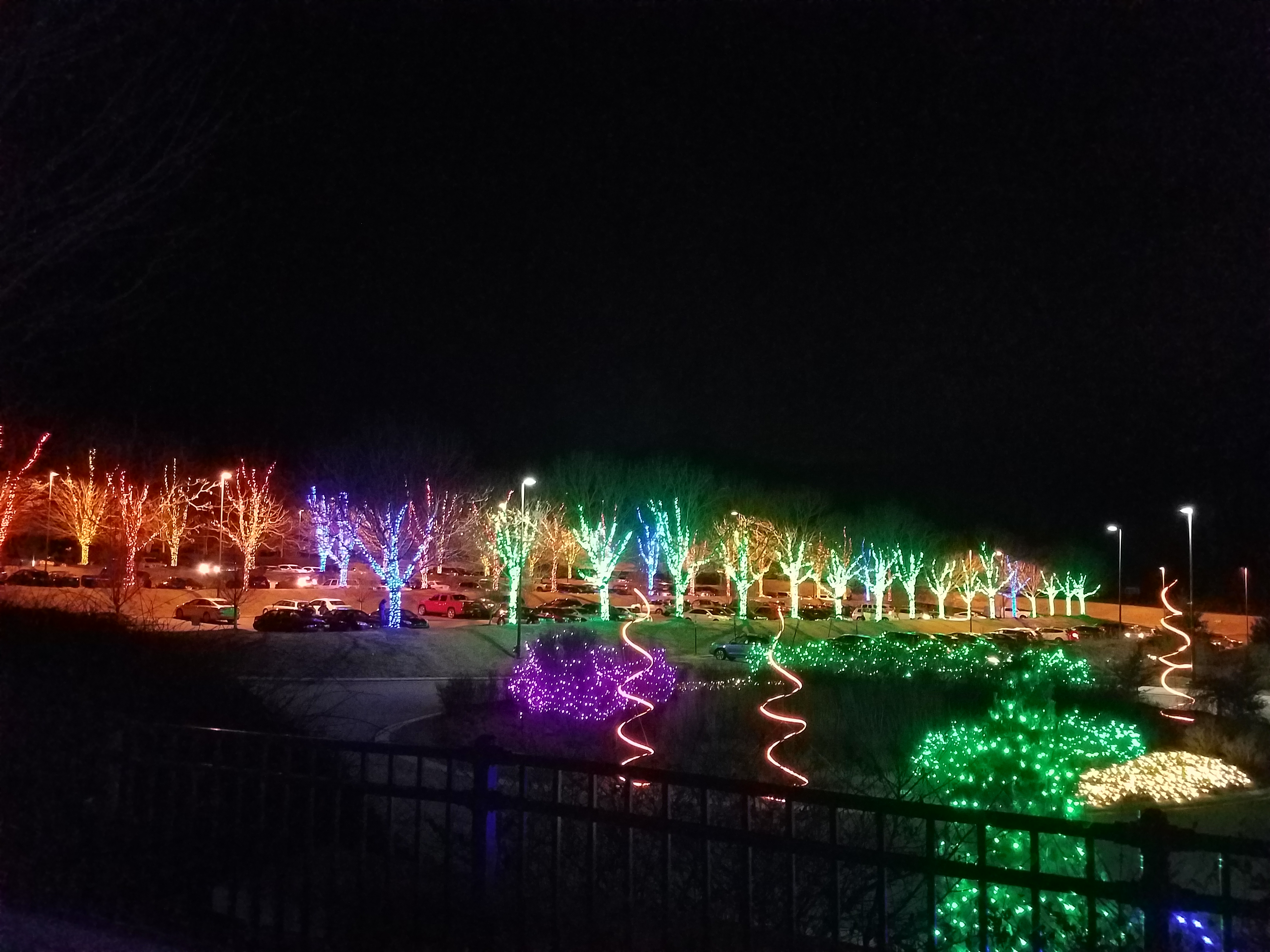 I was already floored before I entered the front door. Just the drive through the property and into the parking lot made my jaw drop and my belly get all giddy with excitement, with all the Kentucky Coffee trees perched up on little hills dividing the lots, beaming with purples, greens, blues and oranges.
The event is held as a nightly walk throughout three acres of beautifully illuminated gardens. When you enter the gardens you walk up to the "Cocoa Shack" where you can get delicious hot cocoas topped with whipped cream or artisanal marshmallows. The marshmallows were pretty big and they had two flavors; original and peppermint. You can also choose from hot cider or beer as well as assorted cookies, local chocolates and gingerbread men for snacking.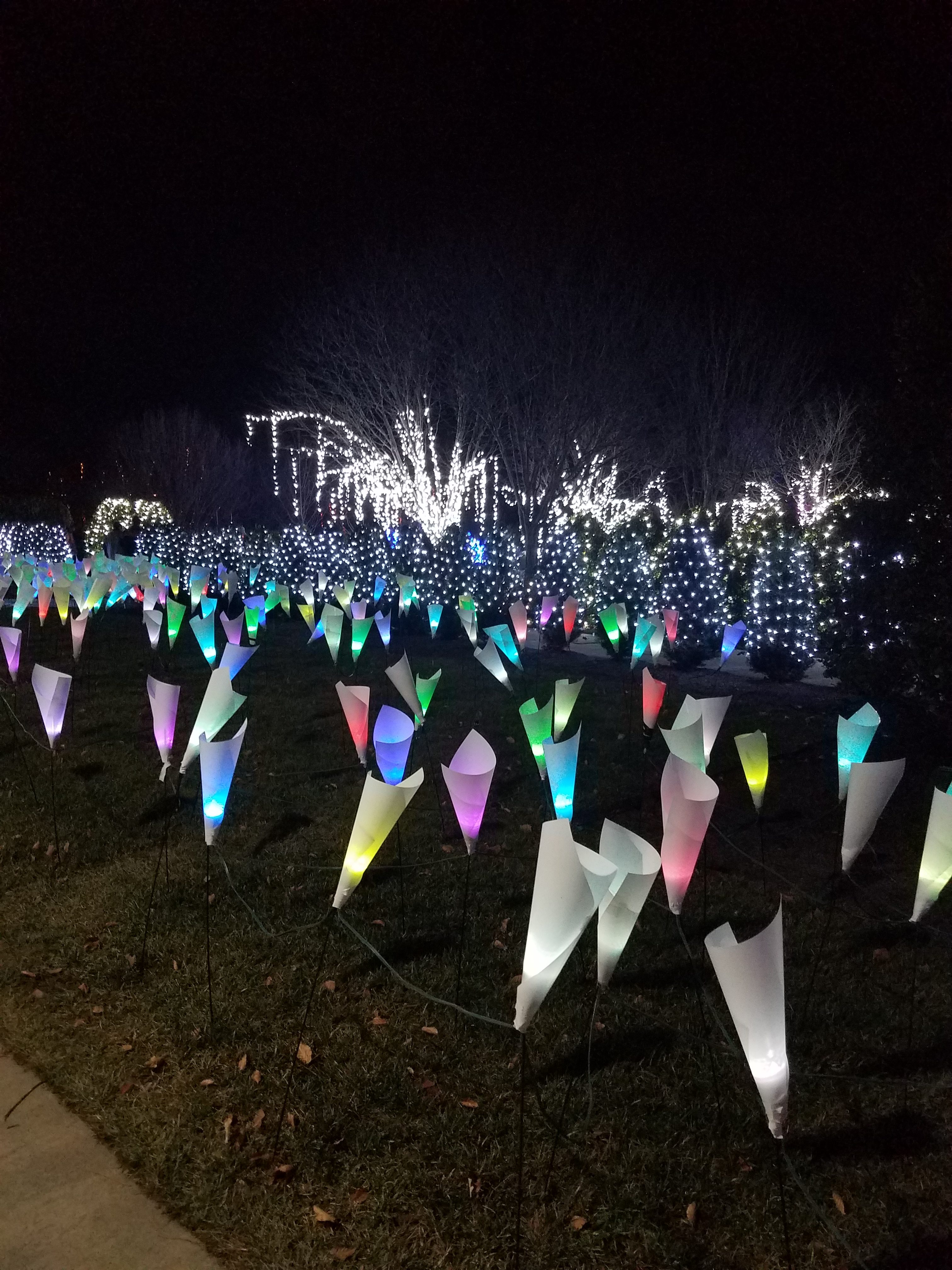 Although I thought walking around with hot cocoa in hand was an exquisite topping to the Winter Lights experience, I have to say that it was the roasting of the smores over an open fire that put me head over heels in love with this event.  Placed throughout the property were little brick enclosed fire pits where you could have a seat, warm up and roast marshmallows. It was beyond adorable.
Need to know:
The event is held from November 18th to January 1st
Hours of operation are from 6pm to 10pm
Most people opt for the self-guided tours but personal tours are available upon request such as the 3-D light tour that takes you through the gardens with 3-D glasses.
Tickets are sold on-line and are date specific, so you must reserve your spot in advance. Usually a day in advance is plenty of time.
Tickets prices are as follows:
12 years and older- $18
Ages 5 to 11 – $16
Ages 4 and under are FREE