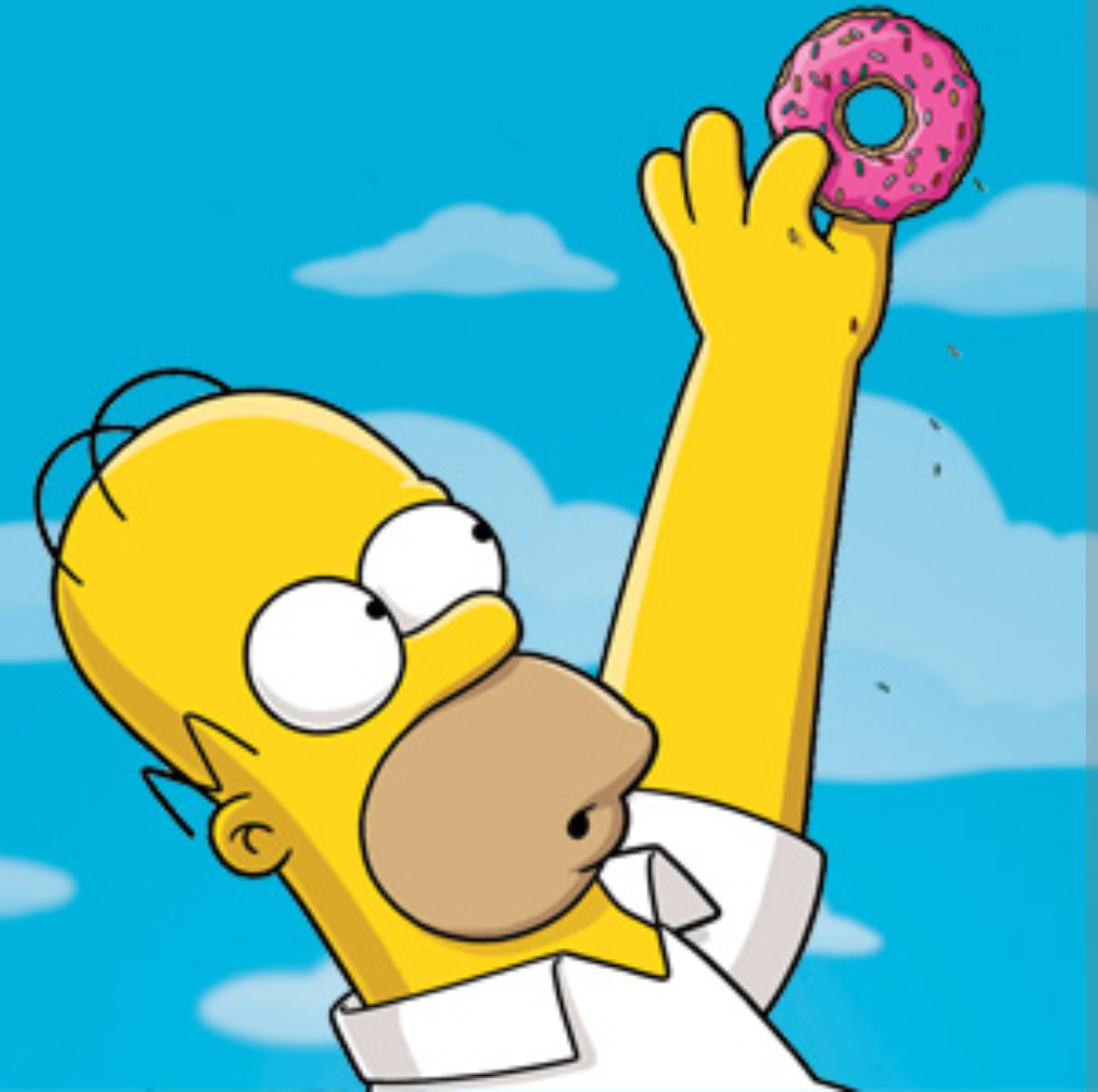 Thank the heavens for the time and love that went into perfecting the conception of the doughnut. That pillowy marriage of yeast and flour, kissed with sugar, leaves a dazed and glazed expression on my face.
Admittedly, I am not a huge donut fan. I rarely eat them, and when I do I head down to Krispy Kreme to pig out. The subsequent tummy ache prevents another binge for a good 6 months to a year; however, recently those pesky confectionary cravings came creeping up again. This cold and rainy weather that we are having practically begs for donuts and hot wholesome coffee.
Instead of trotting down to the usual Krispy I decided to try something different so I headed to Vortex Donuts in downtown Asheville for some gourmet gorging. The inside of the building is open and spacious and has that quintessential hipster look to it but their mission statement and approach to making donuts in a healthful and low impact manner are a serious win.
They have a large focus on local and bio-regional ingredients for their recipes. North Carolina flour and milk are used as well as Asheville-made eggs, chocolate, sodas and kombucha. The donuts have no tans-fat and are free of fillers, preservatives and sketchy hard to pronounce ingredients. So you can rest assured that your donuts are of the highest and most healthful quality at Vortex.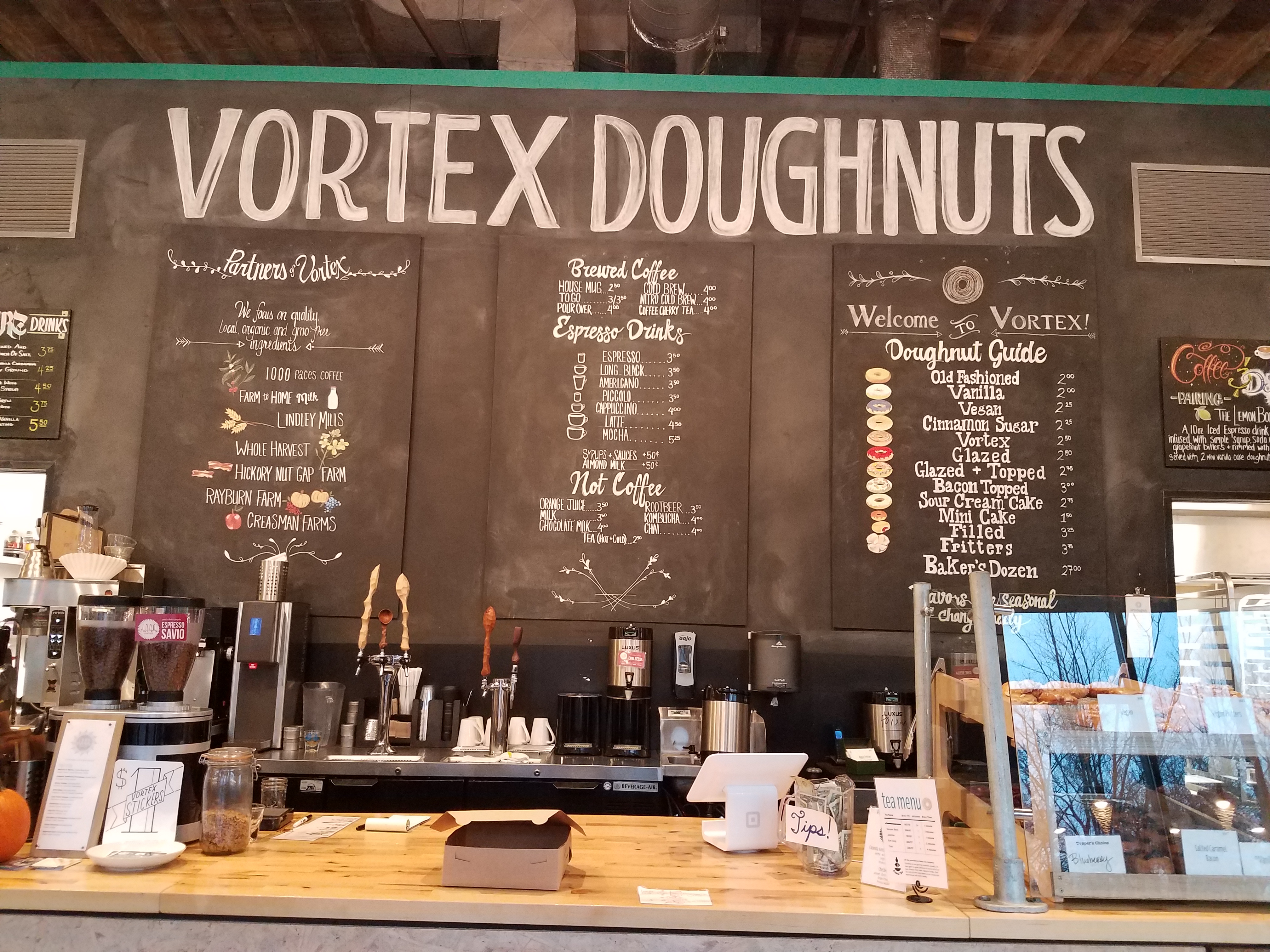 I picked the apple fritter, salted caramel, chocolate covered Danish cream filled and one with bacon. I don't remember what the donut was called. I only remember bacon. Because, you know, bacon.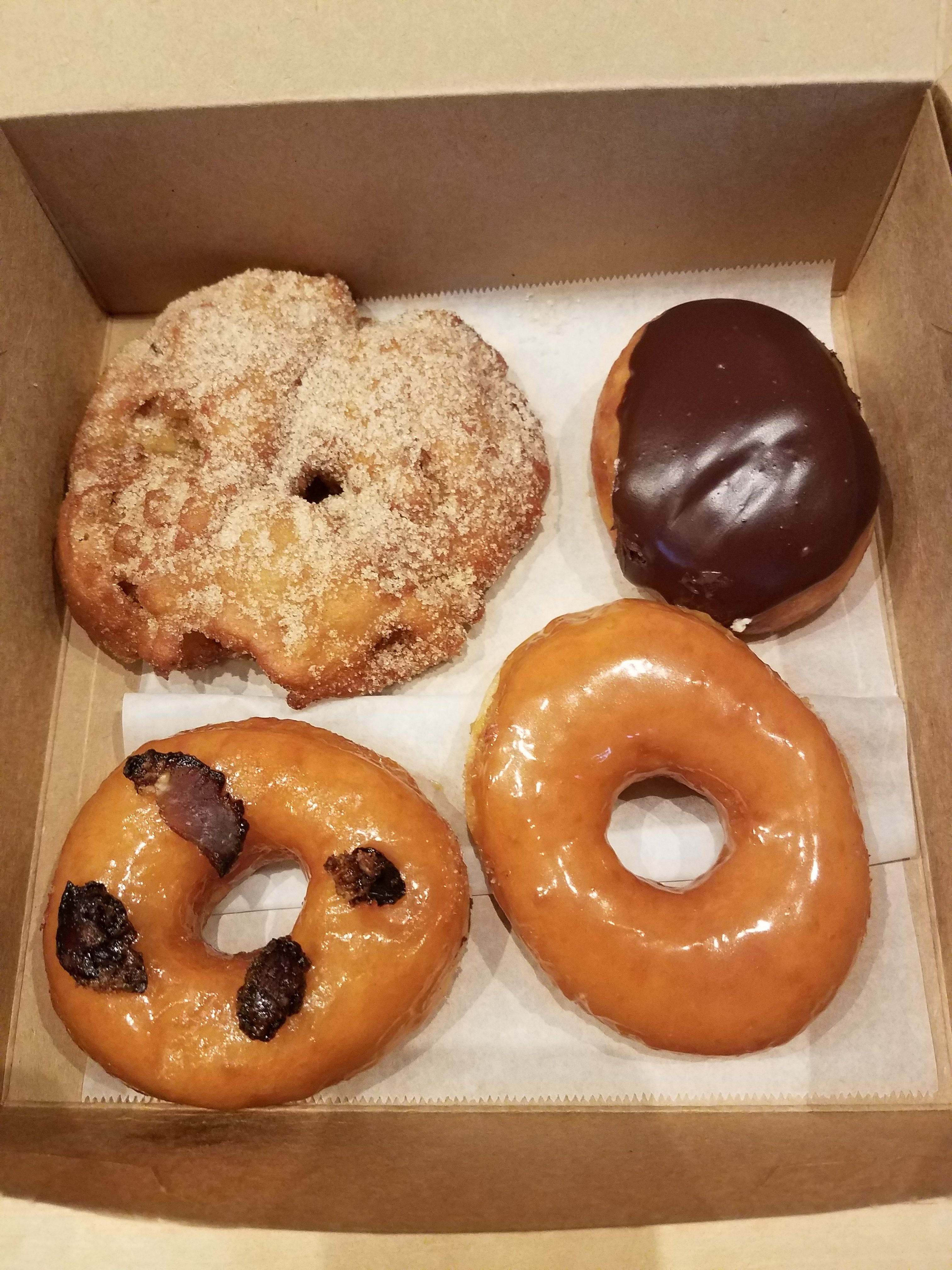 They were great donuts. The ones I chose were labeled as "yeast" while others were labeled as "cake". I prefer yeasty soft donuts. Donuts that smoosh between your fingers with the slightest bit of pressure. These seemed to be a 50/50 of yeast and cake but labeled as yeast. So if you are set on that delightfully airy and light texture like I am then perhaps you might not be as enthusiastic. No matter what your preference though, these donuts are beyond a doubt worth a try.
Vortex is located at 32 Banks Avenue #106, Asheville, NC 28801 and are open every day from 7AM to 5PM.