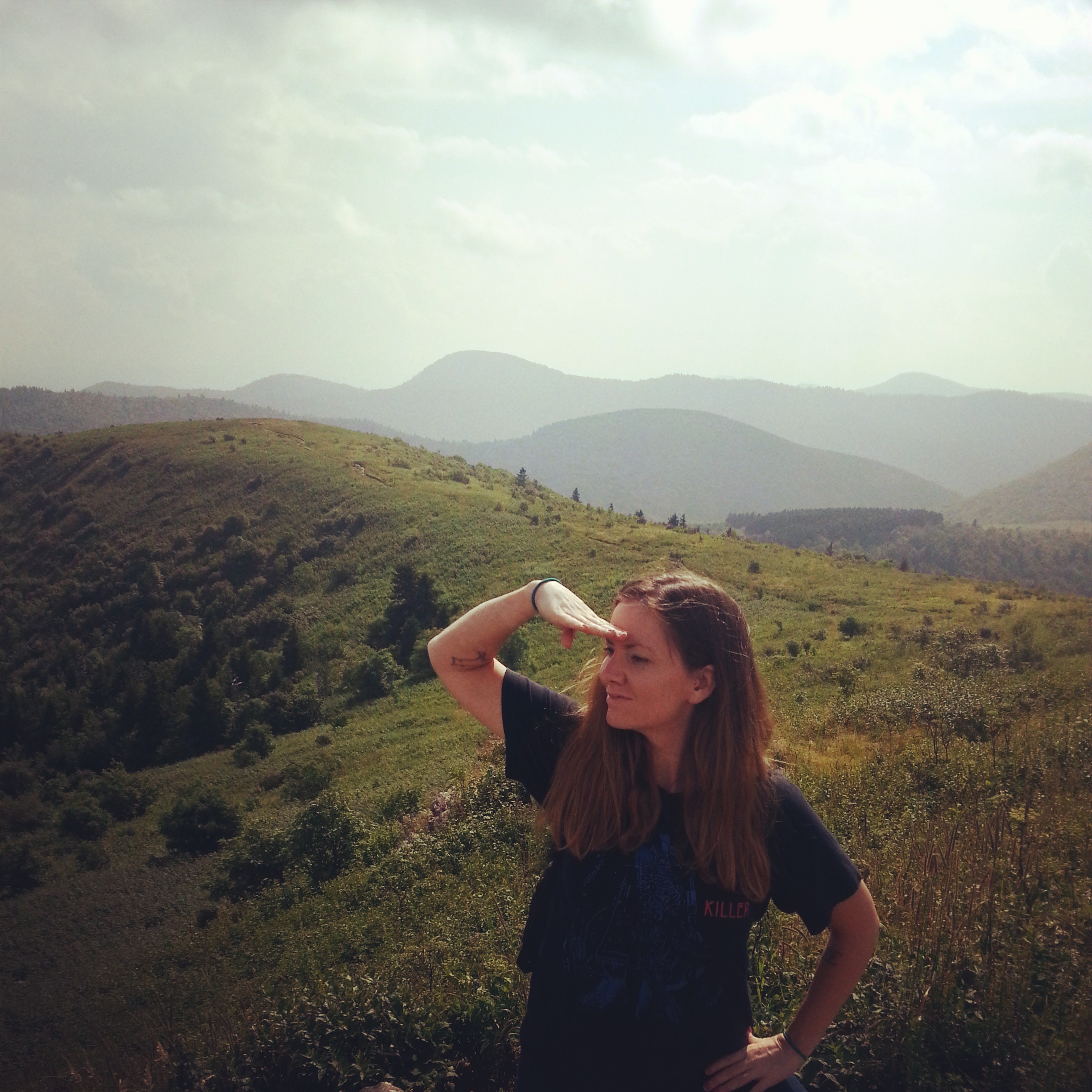 Black Balsam Knob is my very own land of enchantment. I treasure this place more than pirates treasure rubies and emeralds. Every year I pack my picnic basket and my son into the car and hit the Blue Ridge Parkway for a wonderful and easy drive to the incredible area of the southern Appalachians. This is the place I go to quench my wanderlust thirst.
With features reminiscent of the Alpines due to the extraordinary Spruce and Balsam forests, and balds that look as though they are straight from New England, it is easy to feel as though you've been transported out of the Appalachians. Having such juxtaposing landscapes in the same spot is not common and it's certainly a delight having such apparent diversity to play in.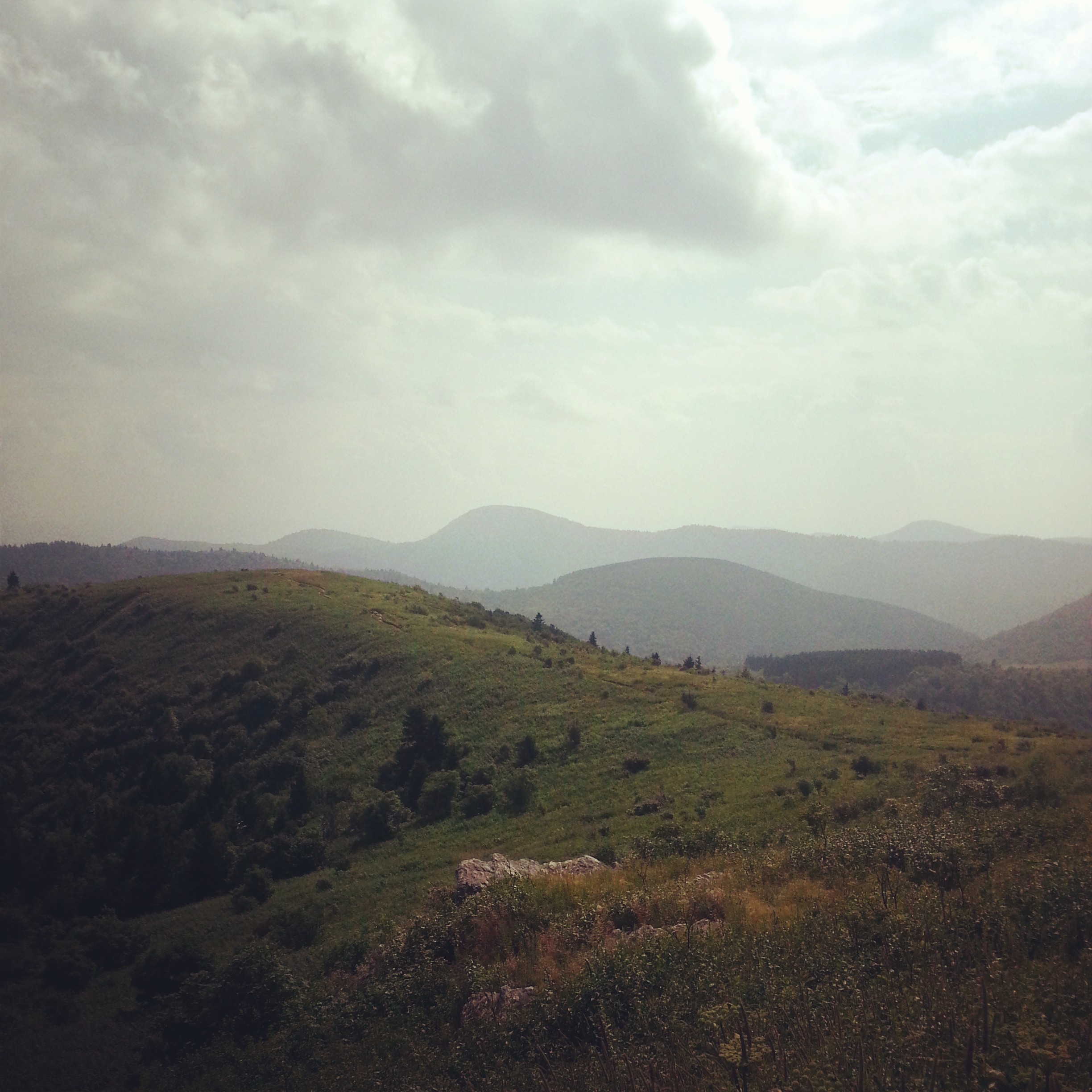 There are several entry points but my favourite point of entry takes me through a short grove of evergreens. My footsteps feel soft walking upon the carpets of pine needles as I inhale the aromatic loveliness of various conifers. When I say "land of enchantment" I'm referring to this spot in particular. If you were ever to encounter woodland sprites and little goblins then I'm certain it would be here. Fairy-tales could gain much inspiration from taking a walk in this evergreen grove.
The trails out of the grove and up to balds have endured much traffic over the years. As such the trails have turned more into trenches in some areas. Tread carefully and watch those ankles! Some of the gullies are now waist deep.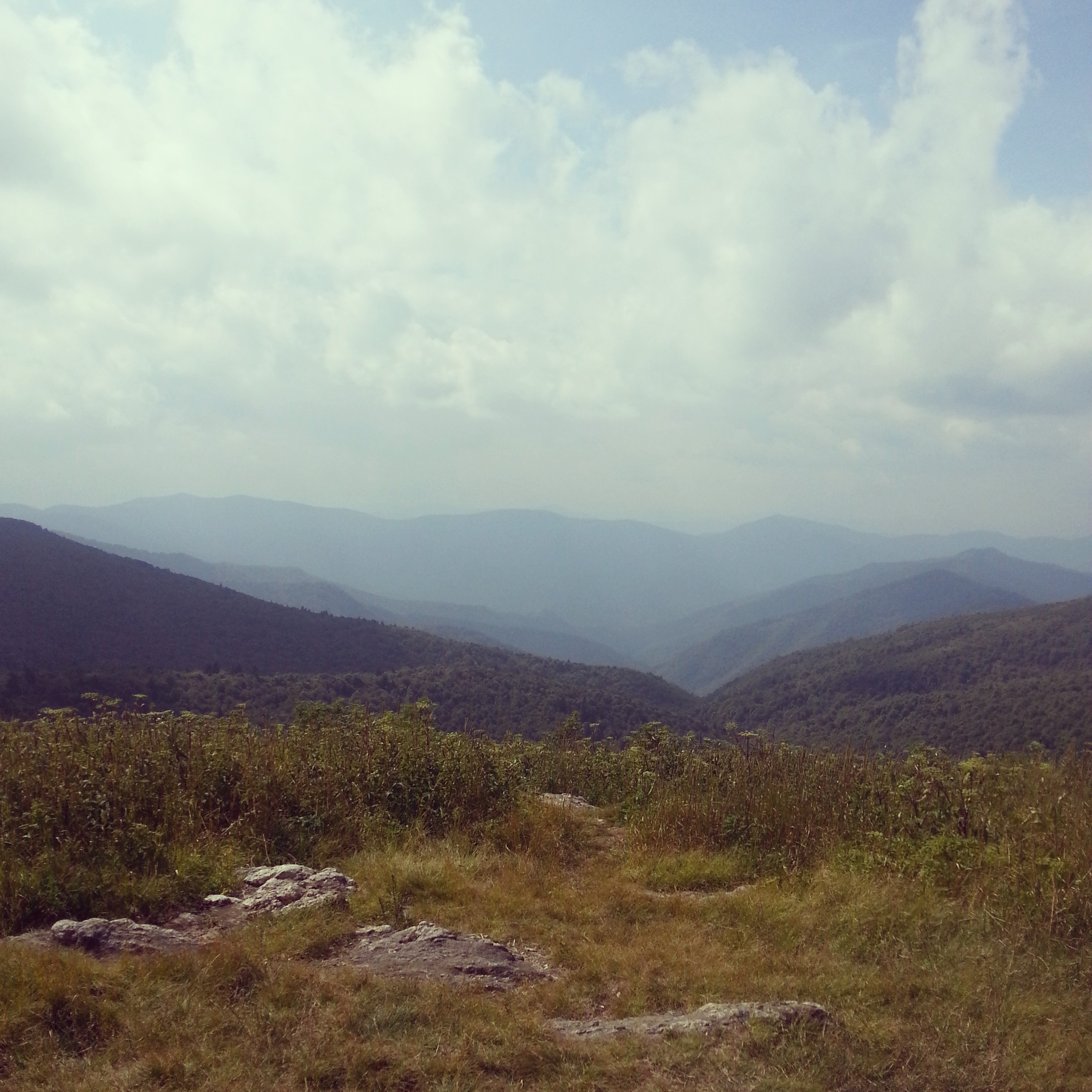 Once you make it up to the balds you will be stunned by the graceful slopes and elegant curves of the mountains. I know I am every time. The views are so dramatic that it makes me think Braveheart could have been filmed here. In the movie William Wallace says, "Your heart is free, have the courage to follow it". That certainly resonates with me while exploring the contours of these mountains. My heart does feel free and it pulls me toward the unknown of exploration and the courage to see it through even when I find that I have drifted off the beaten path.
At this point you are above 6,000 feet in elevation. The air is thinner and much colder. You can expect the temperature's to be at least 15-20 degrees lower than in Asheville. Spring trips can still feel like winter so trips in late autumn may already be too cold. I like to go in the Fall for the sweeping 360 views with all the brilliant harvest colours. I dress appropriately and always bring something to cover my ears for protection from the cold winds.
The Knob is located at mile marker 420.2 but there are no signs that actually tell you that you have arrived at your destination. There is a turn off point on an off road where cars can park to the side.It's easy to miss so keep your eyes peeled. Black Balsam Knob is about an hour's drive from Asheville.  Have fun kids!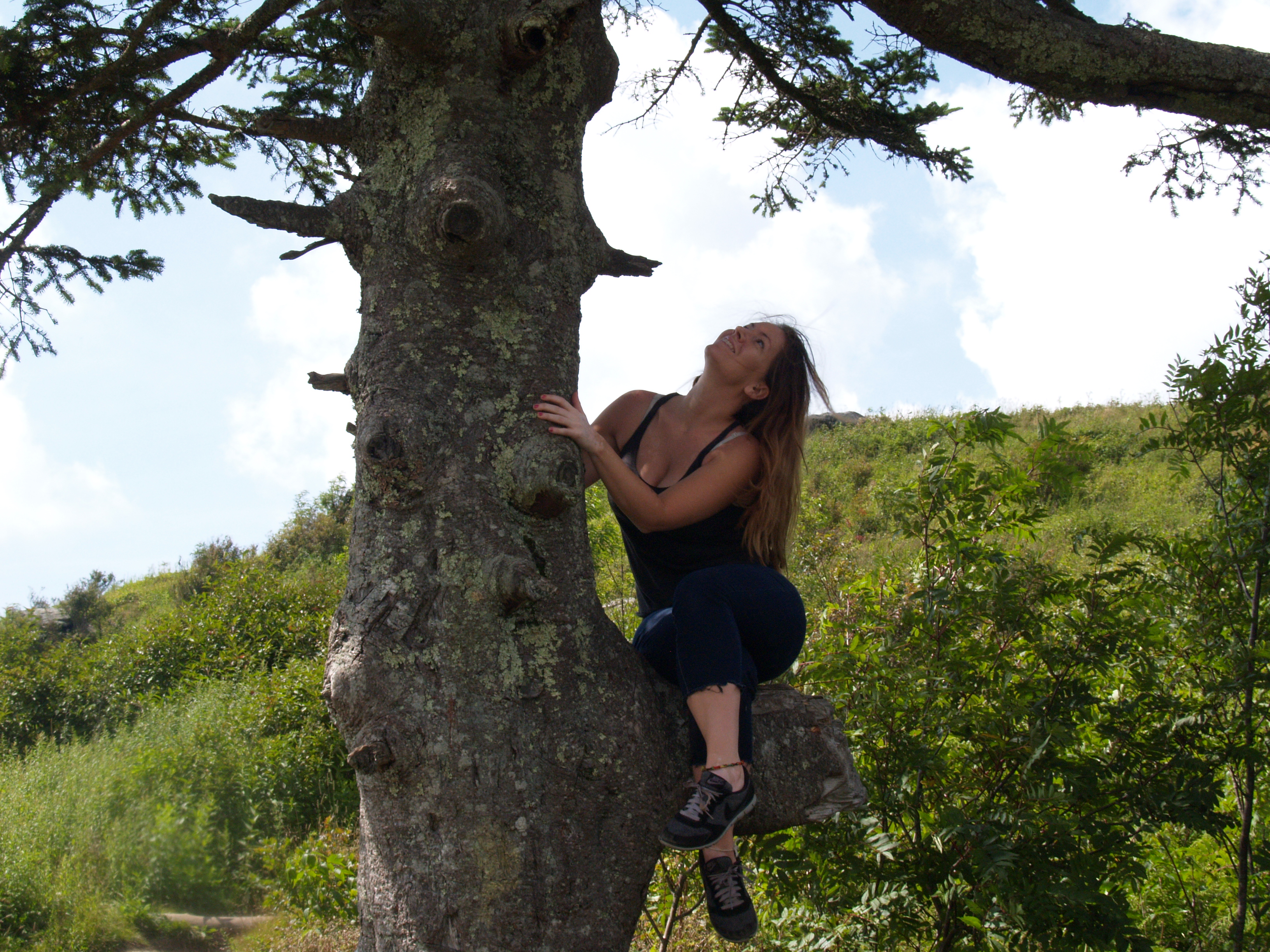 Written by Kate Randall