The North Carolina Arboretum has over 65 acres of charming gardens and is situated amidst one of the most botanically diverse and beautiful ecosystems in all of North America.  Strolling through their abundant selection of garden designs is a sound way to spend the day.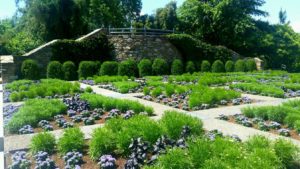 Take a peaceful walk through the world renowned Bonsai Exhibition Garden where you can marvel at the skill and precision is takes to create such specimens which are a true marriage of horticulture and art. The beautiful Juniper, Chinese Elm and Ginkgo really caught my eye for their elegance and grace. The exhibit is designed with a contemporary Japanese flair that temporarily transports you out of the Appalachia.
The Native Azalea Collection showcases every species of Azalea that is indigenous to the United States.
The Quilt Garden takes on a rather unique interpretation of traditional folk quilting by creating patterns with plants. The strong bond between heritage crafts and gardening can not be understated in its important history to our Southern Appalachian Region.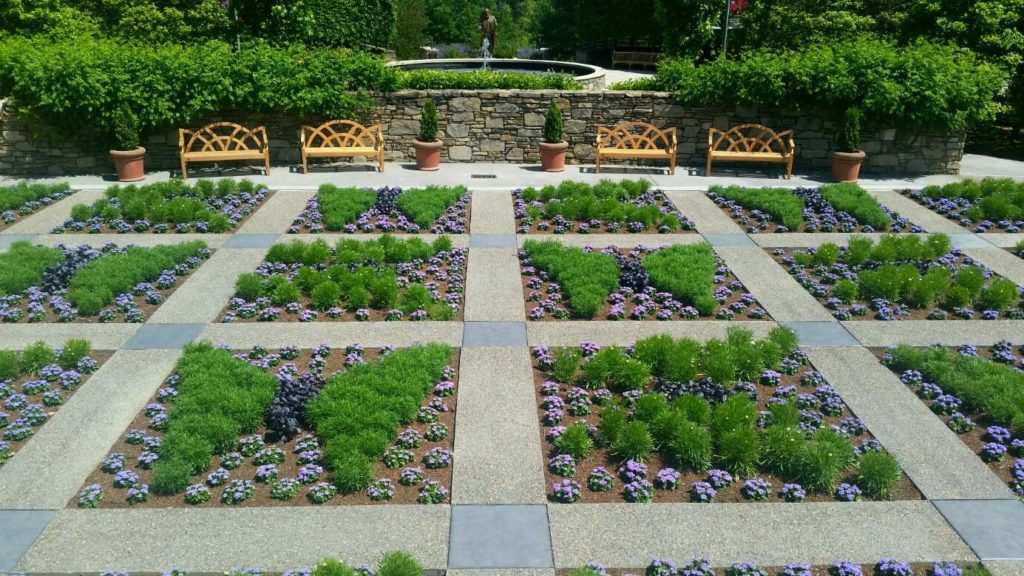 When I think about the North Carolina Arboretum I think about a place that excels at connecting people to plants. Brilliant efforts have been made to ensure that we have plentiful opportunities to unite ourselves with our surrounding environment. Their mission to foster connections with plants and people comes to us in the form of education, exhibition and demonstrations.
Their educational classes are quite varied. I once took a class from them learning how to correctly identify s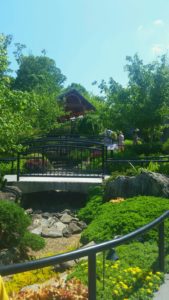 cat (animal poop) and whether or not the scat belongs to an herbivore or carnivore. Strange? Perhaps, but I do make hiking a much more interesting experience for anyone weird enough to join me.
Not interested in scat? Fine. Lucky for you the classes offered here seem endless. Over 140 classes and workshops are taught by our regions leading experts.  Dozens and dozens of classes just in the Natural History category are available nearly every day such as 'Mushrooms of the Blue Ridge' and 'Birds & Climate Change'.
Other fields that may be of interest to you are Horticulture & Conservation, Fine Arts & Crafts as well as Health Wellness & Adventure. Classes tend to fill up quickly so pre-register if you are able.
.
The arboretum is wrapped within Bent Creek Experimental Forest and is right on the edge of the Blue Ridge Parkway at mile post 393. 434 acres of gardens, picnic patches, biking and hiking trails are at your disposal. Even on the unusually hot 90 degree weather days we have been seeing lately you can still enjoy the grounds without becoming over-heated. Cooling off under the various wisteria covered gazebos or underneath the shaded woodland trails are options that delight any nature lover.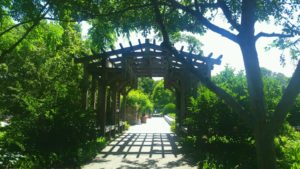 Admission is free but you do pay a $12 parking fee per vehicle. The first Tuesday of every month, the Arboretum also offers a 50% discount on personal vehicle parking ($6).
Written by Kate Randall