A day trip to Hot Springs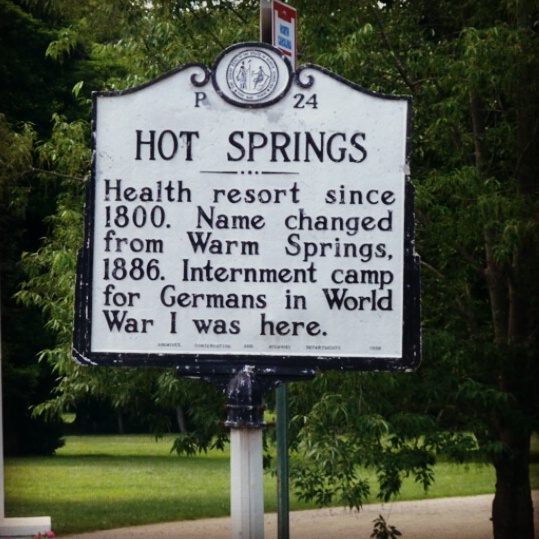 We certainly have some sizzling summer temperatures here lately, soaring into the 90's and just sitting there, baking each and every one of us. I have not seen this many flip-flop wearers since I was in Florida!
I was thinking of ways to beat the heat this Fourth of July and I instantly thought of a trip to Hot Springs.  Hot Springs is a small town with big heart. A town that welcomes all passers-by, drifters and wanderers. A town saturated with history and culture. And more to the point, a place with an abundance of water.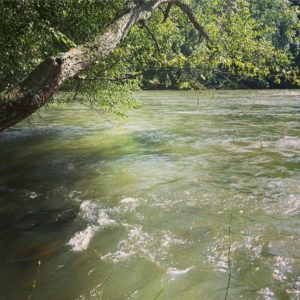 How would you like your water? Pleasantly balmy, highly mineralized, silky smooth and bubbly? Then its Hot Springs Spa for you. Calming, flowing, crisp and cool? Then it's Spring Creek and the French Broad River for you. How about thrilling, white-capped and raging? Also the French Broad for you and all conveniently located in Hot Springs.
Recreational activities are pretty popular in this area as well. Canoe and tub rentals are available and if you are feeling a bit more free spirited there is always free-floating down the river which is very fun way to experience the river and stay cool.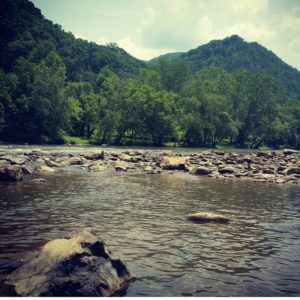 Of course how could I talk about Hot Springs without mentioning the ole AP. The Appalachian Trail goes straight through downtown Main Street which is a huge reason as to why they are so hospitable to strangers. Interesting people drifting through are a mainstay. And with people stopping by your town during their hike in the AP you better believe they have grub! Hikers are hungry! The Iron Horse Tavern and the Spring Creek Tavern come highly recommended from friends.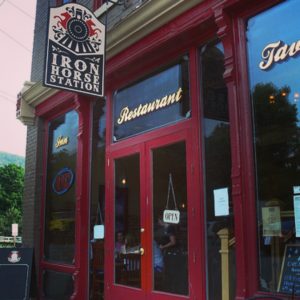 With the Blue Ridge Mountains and the Pisgah National Forest literally wrapping around the entirety of the town you can bet that hiking options are seemingly endless! A hike that I am drooling over is Lovers Leap. I was going to hike it for the purpose of this article but with a heat index of 100 degrees outside I opted for another time. Lovers Leap has sensational views and I can't wait to share my experience with you!
Hot Springs is only about a 30 minute drive from the Wildberry Lodge. Our 2016 summer has been hot so please bring your sun screen and stay hydrated!
Written by Kate Randall