Dobra Tea House is a place to experience tea, not merely drink it. Each tea they make is akin to an art form, prepared with the respect and reverence of ceremony.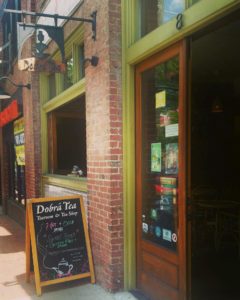 Dobra certainly has a unique presence as there is no place quite like it in Asheville. They created an environment with a worldly appearance drawing much inspiration from the Moroccans and Himalayans. The back of the building is dimly lit with divided sections where you take of your shoes and step up to circular tables and sitting pillows which is a time-honored way to drink and eat in many eastern cultures throughout the world.
Their tea menu is rather extensive offering hundreds of loose leaf tea varieties from all over the globe and served in traditional ways. Decaf and herbal options are also available. Two of my favourites to get are the "Bees Knees" with coconut water, lavender, rose, mint and layers of local honey and the "Bubble Tea". Bubble Tea is such a fun drink. It originated in Taiwan and is filled with chewy tapioca pearls. You get to choose your tea to infuse and it is served cold. Perfect for a hot summers day especially if you plan on walking around downtown.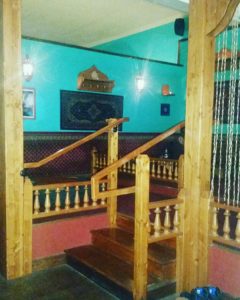 Dobra also has plentiful munchies. Of course there is a focus on the middle east so you can bet they have hummus, babaganoush and pitta bread! The hummus they use is our local Roots hummus which is probably the best I've ever had. It is, however, the Daifuku Mochi that I place on the Food of the Gods pedestal. I worship this dessert. It is a traditional Japanese dessert made with mochi sweet rice flour and inside is a bean paste. This one I believe has adzuki bean paste. I know it may sound vey different from American sweets but if you come by I highly recommend you give it a try!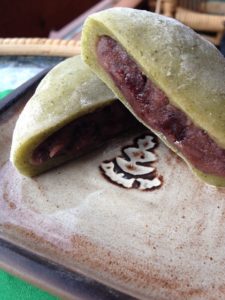 Now many people think that Dobra has its roots in Asheville but they actually originated in the Czech Republic and did not come to the states until 2003. They have definitely made a name for themselves as they just finished opening up their third location in the area. We now have locations in downtown Asheville, West Asheville and Black Mountain.
Dobra is open Monday-Saturday from 9AM to 7PM and Sundays from 11AM to 7 PM. They are located at 78 N. Lexington Ave.
Written by kate Randall