Romance. Passion. Ambiance.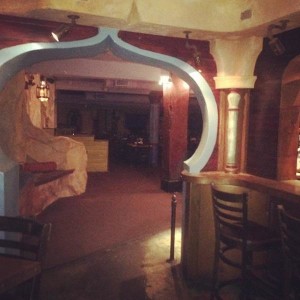 Allow me to introduce you to Zambras, a tapas restaurant of Spanish and Moorish influence nestled in the heart of downtown Asheville.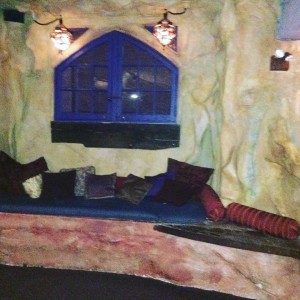 The word "zambra" comes from the "zambra mora" which is a flamenco dance traditionally performed by the Romani people (gypsies) from Granada and is similar to belly dancing. It is a word that conjures gusto, spirit and celebration.
I delight in the atmosphere of this restaurant. With the vibrant décor, throw pillows, stunning Moorish arches and soft amber lighting, Zambras does an outstanding job at providing a romantic and colourful world for couples to revel in.
As a Bed & Breakfast we are often asked to recommend romantic places to dine at and this is a place we mention every time.
Recently, Travel & Leisure Magazine named them one of the most romantic restaurants in America and won the Wine Spectators Award of Excellence for their extensively impressive libation menu. They are also regularly voted as having the best wine selection in all of Asheville.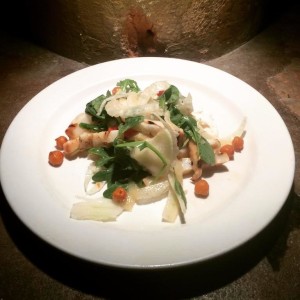 Zambras specializes in small plates with a menu that changes daily, so their Chefs really excel at honing inspiration to keep their recipes fun and fresh.
Practicing the farm-to-table concept is a priority for this establishment as well, offering locally sourced and often organic ingredients as much as possible. To keep the authenticity of flavors that the Iberian Peninsula is known for, a wide variety of items are special ordered directly from Spain.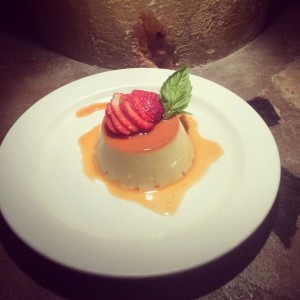 Zambras has been so kind to spoil the lucky folks that stay at the WildBerry Lodge with an outstanding discount! For the entire duration of the month of May all WB guests receive 15% off of their meal.
Because we love you.
Zambras tapas restaurant is open every day from 5-9:30 on the weekdays and 5-10:30 on the weekends. Every Friday and Saturday you can sit in rapture listening to the sounds of traditional Spanish guitar and /or gypsy jazz performed live by various bands.
Written by Kate Randall