The way I feel when I go to the Herb Festival is basically the equivalent of a kid going to a candy store.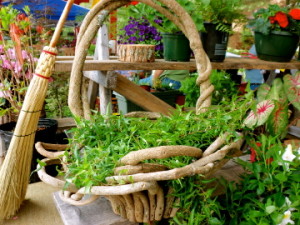 I go bananas! Or in this case I suppose I'd go basil…
I get the anticipated pleasure of spending hours upon hours rummaging through hundreds of freshly sprouted herbs to bring home with me. This year, my haul included aloe vera, yarrow, basil, rosemary, tulsi, heirloom tomatoes and peppers.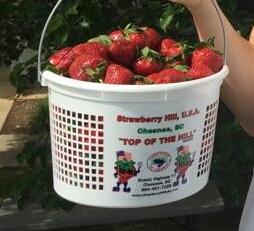 Oh and the strawberries! How does sinking your teeth into a giant juicy strawberry the size of golf ball sound? You get a 5 pound bucket full of them.
I know when you hear "herb festival" your mind probably doesn't automatically go to strawberries, but these bad boys bring people far and wide to this treasured WNC event.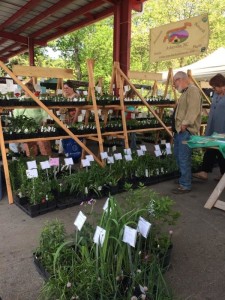 Herds of plant nerds from all over the country gather here to lavish themselves in everything green related.  There is a huge variety of vendors and growers that offer medicinal and culinary herbs, mushrooms and heirloom vegetables.  It is a place where you can get expert advice from master gardeners, botanists, herbalists and horticultural specialists.
They can guide you in how to prepare the perfect soil for your garden and give you a tremendous amount of insight into taking care of your plants properly to yield the most out of harvest or aesthetics.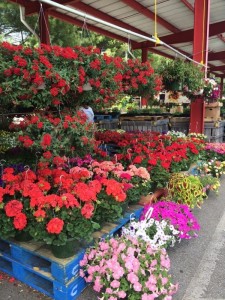 For many of us local mountain folk the Herb Festival sparks the initiation into spring. Everywhere I look I see nature inspired artwork which instills an infinite sense of creativity and inspiration inside of me. It gets me amped up, ready for all the hard work that gardening takes to create such intrinsic beauty.
WNC Chapter of the NC Herb Association hosts this annual event. Its' held every year on the last Friday, Saturday and Sunday of the month of April. The event is FREE and starts around 9 AM and last until about 5 PM.  I will let you know ahead of time next year!
Written by Kate Randall