The Botanical Gardens of Asheville is definitely one of our local gems well worth a visit. There are over 600 plant species that are native to Southern Appalachia with orchestrated bloom times from spring to fall. In bloom now through May are trillium, iris and wild geranium.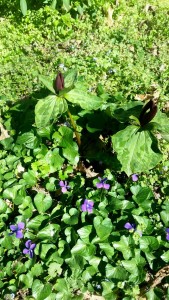 This is a beloved spot for cooling off on a hot summers day by hanging out on the river rocks and dipping your toes into the cool water. Some spots are even deep enough to take a little swim too! There is a fair amount of vibrant green clearings with gazebos to picnic in or lay down and watch the clouds drift by.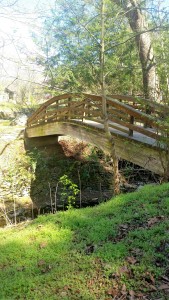 While attending the Appalachian School of Holistic Herbal-ism we frequented this place for some great plant identification. You can catch many herbalists and botanists hosting plant walks if you are ever interested in a more in depth exploration of our native flora. The gardens also host a variety of classes and events throughout the year such as bird walks, a natural history walk and tree identification.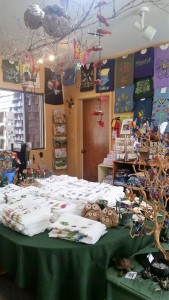 I must admit, however, that despite what a nature lover I am, the gift shop is my favourite part! It is a perfect place to get gifts for friends and family and souvenirs for yourself too. Many of the items are local and hand crafted. They have all the best quintessential garden knick-knacks, what-nots and do-dads I could ask for!
The gardens are free and open to the public year round from sunrise to sunset and is located at 151 W.T Weaver Blvd, Asheville NC. The Garden Path Gift Shop is open from mid March to mid December.
Written by Kate Randall