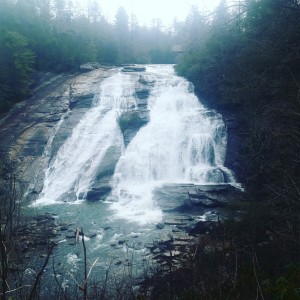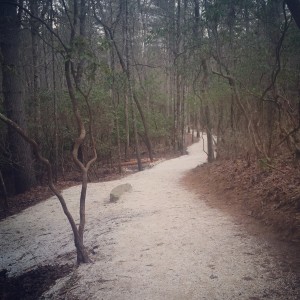 By far, one of the most remarkable experiences of visiting Western North Carolina is the hiking. The biodiversity of our Blue Ridge Mountains is truly something to behold. From the picturesque 360 panoramic views to the winding trails that fill you with a sense of enchantment, this area seems to have something for everyone.
For this piece I'd like to shine light on a great hiking area for the winter season called Dupont State Forest. It is one of my favorites this time of year because of its lower elevation which offers milder temperatures, giving you a bit of a break from chilly winds. There are also some benefits to hiking in the colder months, such as better views from the barren trees and clear azure skies. If you go to High Falls during a freeze you get to witness the breath-taking transformation of this waterfall into icicles. It is such a wonderful and magical place visit year round.
Dupont is less than an hours drive south of Asheville located between Hendersonville and Brevard. There is 10,400 acres with 4 major waterfalls, easy trail access and gorgeous landscape. One of the great things about this state park is that it's not just a one-time visit. Every time my family and I have gone here we have found new and exciting footpaths to follow and get to try a different swimming hole. There are over 80 miles of well-maintained trailheads to explore while getting to view a plethora of wild life and wild plants. Some animals you might expect to see are bear, deer and turkey. And in just a few weeks' time the entire area will be light ablaze with flaming azaleas and tiger lilies.
If you find yourself in the WNC area, don't miss out on a fun day wandering through this diverse and eye-catching forest. Come Spring I'll be sharing with you some of the greatest swimming holes and picnic spots Dupont has to offer! Stay tuned.